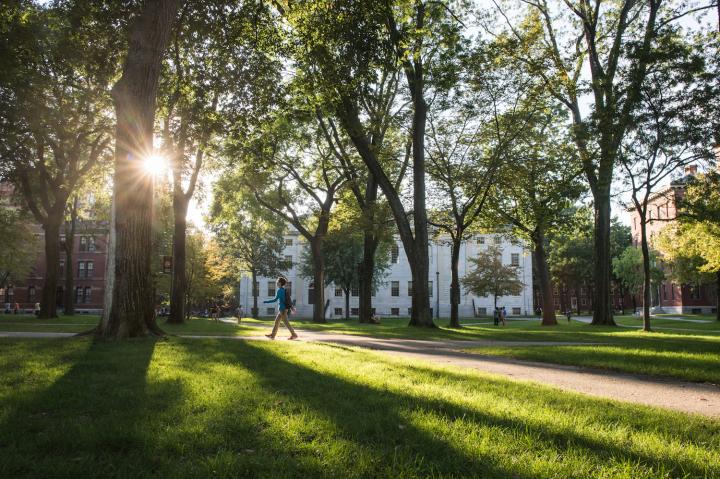 Overview
COVID-19 Information
Academic Year 2021-2022: Harvard College has returned to campus-based teaching and research.
Our ways of coming together to advance our mission will necessarily be shaped by all that we have learned and experienced over the past year. And thanks to the efforts and insights of the FAS community, we are well prepared to take this next step.
Read more at Keep FAS Healthy - COVID-19 Updates and Resources for the Faculty of Arts and Sciences. 
Academics and Residential Life
All undergraduate course instruction this academic year, including sections, will be carried out in the classroom. The experience of the past year has demonstrated that technology can be a powerful pedagogical tool and instructors may use some pre-recorded materials to supplement their in-person teaching. However, they should plan to spend the customary amount of time in the classroom. Instructors may hold office hours online if they feel this will better meet the needs of their students. 
Undergraduate students have resumed living in residence halls. All members of the residential community uphold a shared obligation and commitment to act prudently, safely, and in accordance with public health directives. Learn more on the Dean of Students Office website.
Athletics
Harvard Athletics is committed to providing a safe environment for our student-athletes, fans, and staff. Under the guidance of Harvard University and our local health department, Harvard Athletics contests will return to full capacity for the 2021-22 seasons.
Admissions
For first-year applicants to the Class of 2026 (those applying in the 2021-22 application cycle), please read our latest statement about considerations for the admission application which includes information about standardized testing, our whole person review, and more. For now, the Visitor Center remains closed to the public but we welcome you to sign up for our online information sessions and take a virtual tour.
FAQs for admitted and incoming students
Harvard College Calendar
The Harvard College events calendar is a centralized resource for undergraduates.