Balanchine at Home and Abroad: Ballet as Cold War Cultural Exchange
Houghton Library
Quincy St. & Harvard St.
Cambridge
Wed., June 13, 2018, 8 a.m. – 7 p.m.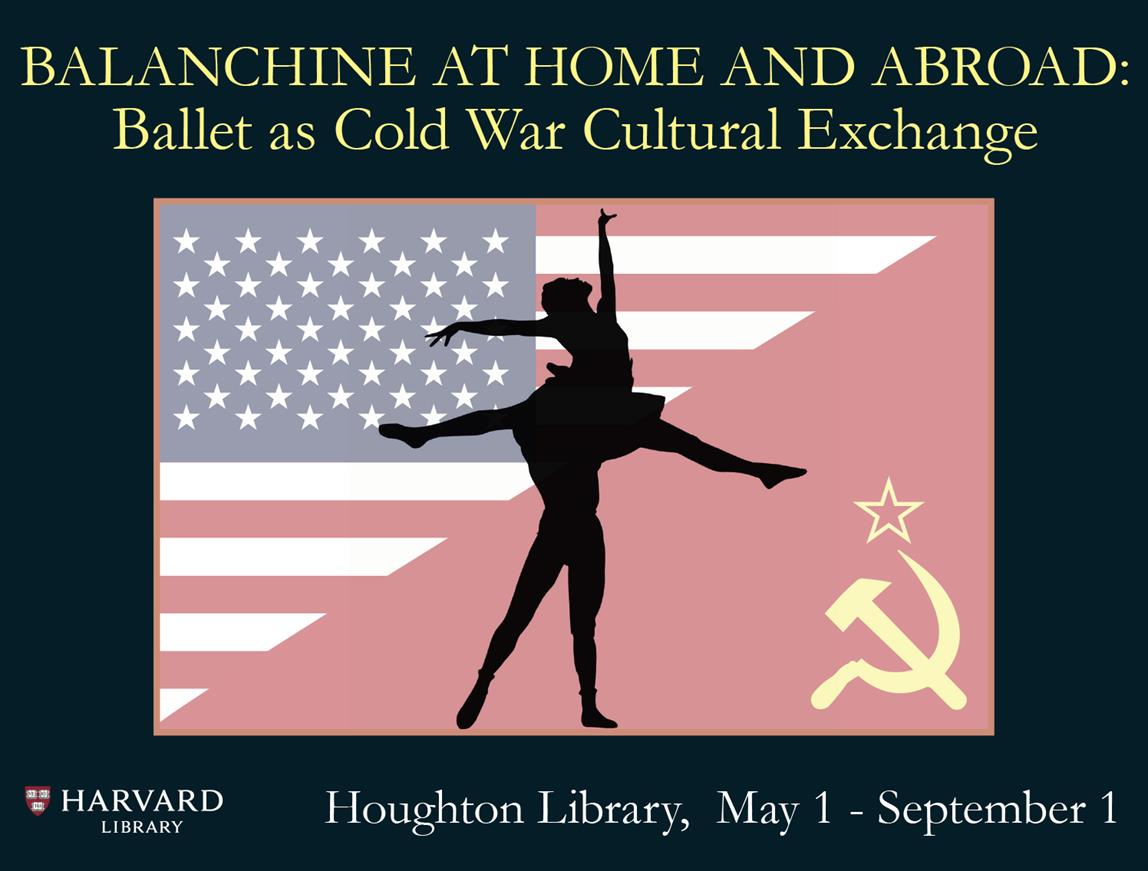 Revered as the "father of American ballet," George Balanchine (1904-1983) emigrated from the newly formed Soviet Union via Western Europe to the United States, where he founded the New York City Ballet and lived until his death. Drawing on Houghton Library's George Balanchine Archive, "Balanchine at Home and Abroad" highlights the most vibrant and exciting souvenir programs from performances by Balanchine's New York City Ballet in the Soviet Union, and the Bolshoi and Kirov Ballets' visits to the U.S. in the 1960s and '70s. It also examines Balanchine's return to the Soviet Union almost forty years after his emigration, underscoring the significance of his Russian-Georgian-Soviet heritage his role of American Cold War cultural ambassador.
This exhibition was guest curated by Megan Race, Ph.D. Candidate, Department of Slavic Languages and Literatures, Yale University, and Houghton Library Visiting Fellow/Howard D. Rothschild Fellowship in Dance 2017-2018.

Gazette Classification: Exhibitions
Organization/Sponsor: Houghton Library
More info: houghton75.org…


Date:
Wednesday, June 13, 2018 - 08:00