Arab Spring/Unfinished Journeys: Paintings by Helen Zughaib
CGIS South Concourse, CGIS South Bldg, 1730 Cambridge St, Cambridge, MA 02138
Fri., Feb. 17, 2017, 12 – 8 a.m.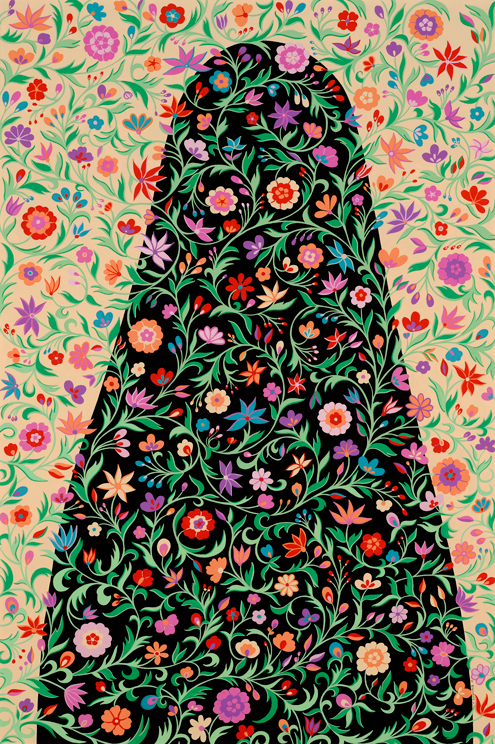 This exhibition is open, M-F, 9am-5pm, Jan 30-Mar 3.
Artist's statement: "I feel that my background in the Middle East allows me to approach the experiences I have in America, in a unique way, remaining an observer of both the Arab and American cultures. I believe that the arts are one of the most important tools we have to help shape and foster dialogue and positive ideas between the Middle East and the United States. I hope through my work, to encourage dialogue and bring understanding and acceptance between the people of the Arab world and the United States, especially since 9/11, our wars in Iraq and  Afghanistan, and the more recent revolutions and crises across the Arab world.
On February 7 Helen Zughaib will give a talk entitled "Arab Spring/Unfinished Journeys: Humanizing Politics through Art" from 4:00-5:00 pm in room CGIS South Rm 020. From 5:00-6:00 pm, Helen will lead a gallery talk through the exhibition, followed by a reception with the artist.

Gazette Classification: Art/Design
Organization/Sponsor: Center for Middle Eastern Studies Middle East Forum
Contact Info: elizabethflanagan@fas.harvard.edu
More info: cmes.fas.harvard.edu…


Date:
Friday, February 17, 2017 (All day)