Film Screening | 'Trembling Before G-d'
The Harvard Ed Portal
224 Western Avenue
Allston, MA 02134
Wed., Mar. 29, 2017, 6 – 8 p.m.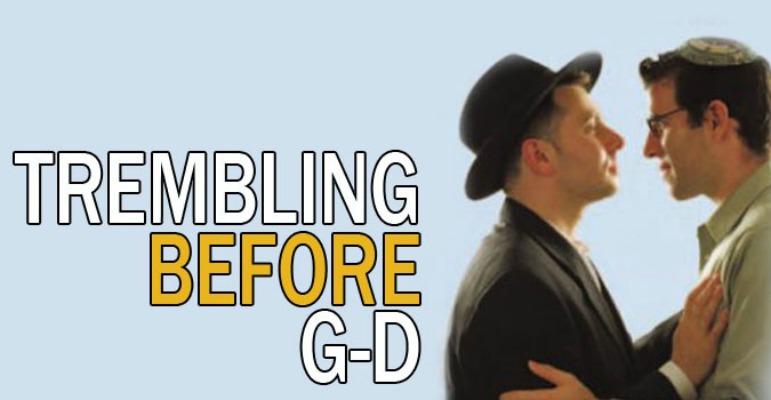 "Trembling Before G-d" is an unprecedented feature documentary that shatters assumptions about faith, sexuality, and religious fundamentalism. Built around intimately-told personal stories of Hasidic and Orthodox Jews who are gay or lesbian, the film portrays a group of people who face a profound dilemma – how to reconcile their passionate love of Judaism and the Divine with the drastic Biblical prohibitions that forbid homosexuality. Join Harvard's Office of the Assistant to the President for Institutional Diversity and Equity, FAS Diversity Relations and Communications, and the Harvard Ed Portal for this free screening.
This event, hosted by the Harvard Ed Portal, is part of the the 2016-17 LGBTQ-themed documentary film screening series organized by Harvard's Office of the Assistant to the President for Institutional Diversity and Equity.

Gazette Classification: Art/Design, Film, Special Events
Cost: Free and open to the public
Ticket Web Link: tremblingbeforeg-d.eventbrite.com
More info: edportal.harvard.edu…


Date:
Wednesday, March 29, 2017 - 18:00