Leninism Upgraded: Restoration and Innovation Under Xi Jinping
S020, Japan Friends of Harvard Concourse, CGIS South, 1730 Cambridge St., Cambridge, MA
Wed., Mar. 22, 2017, 12:30 – 1:45 p.m.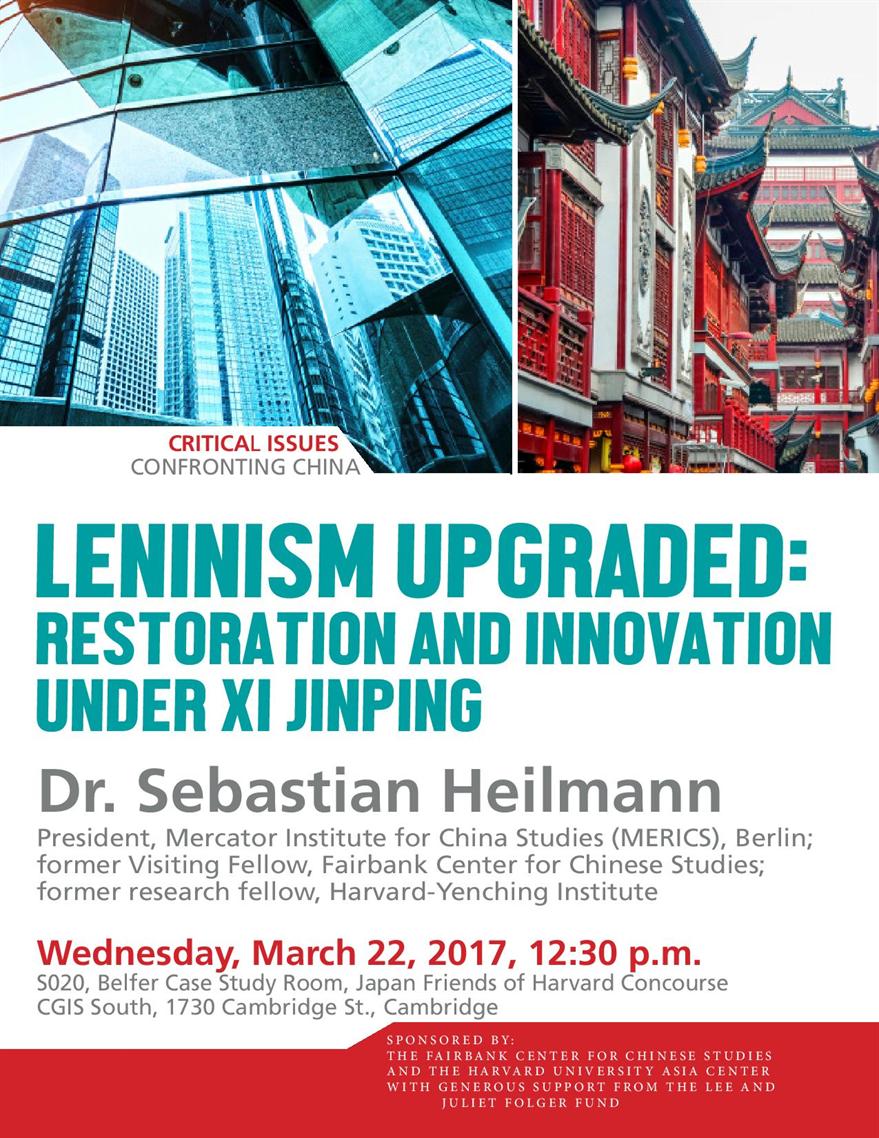 Gazette Classification: Humanities, Lecture, Social Sciences
Organization/Sponsor: Critical Issues Confronting China Seminar Series; Co-sponsored by the Fairbank Center for Chinese Studies and Harvard University Asia Center
Speaker(s): Sebastian Heilmann is the founding President of the Mercator Institute for China Studies (MERICS) in Berlin, one of the largest international think tanks on Chinese affairs, and Professor for the Political Economy of China. In addition to paying regular visits to China, Heilmann also conducted research at Harvard University's Fairbank Center, the University of Oxford China Centre, and the Harvard-Yenching Institute., From 2010 to 2013, Heilmann served as the principal investigator of a major collaborative project examining China's industrial and technology policies. In 2014, he was appointed to the German-Chinese Dialogue Forum tasked with fostering bilateral confidence-building. Heilmann has many years of experience providing policy advice to the German federal government and the European Union., Selected publications: China's Political System (editor and principal author, 2017); China's Foreign Political and Economic Relations: An Unconventional Global Power (co-authored with Dirk H. Schmidt, 2014); Mao's Invisible Hand: The Political Foundations of Adaptive Governance in China (co-edited with Elizabeth Perry, 2011).


Date:
Wednesday, March 22, 2017 - 12:30