The Naksa Fifty Years Later: New Sources, Questions and Approaches to the '67 War
Williams James Hall, Lecture Hall B1, Lower Level, 33 Kirkland St, Cambridge, MA
Thu., Mar. 30, 4 p.m. – Fri., Mar. 31, 2017, 5 p.m.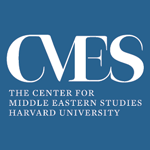 On the occasion of the 50th anniversary of the June 1967 War, this workshop seeks to explore new approaches to understand and rethink this pivotal and transformative moment in the history of the modern Middle East. At stake is the search for new sources that can shed light on the war and its long term repercussions for Arab societies.
Organized by: William Granara, Professor of Arabic, Director, Center for Middle Eastern Studies; and Khaled Fahmy, Shawwaf Visiting Professor in Modern Middle Eastern History; Professor of History, American University of Cairo
Speakers include: Betty Anderson (BU), Bassam Haddad (GMU), Daniel Behar (Harvard), Laila Parsons (McGill), Shereen Seikaly (UCSB), Haci Osman Gunduz (Harvard), Yoav di-Capua (UT Austin), Hazem Kandil (Cambridge), Derek Penslar (Harvard).
Open to the public; no registration required.

Gazette Classification: Conferences, Humanities, Social Sciences
Organization/Sponsor: Center for Middle Eastern Studies 
Speaker(s): Keynote speaker: Elias Khoury, novelist (Lebanon); other various speakers.
Contact Info: elizabethflanagan@fas.harvard.edu
More info: cmes.fas.harvard.edu…


Date:
Thursday, March 30, 2017 - 16:00