Separatist Wonderland: An Eyewitness Account of the Life in Occupied Donetsk
Omeljan Pritsak Memorial Library,
Ukrainian Research Institute,
34 Kirkland St, Cambridge, MA 02138
Thu., Mar. 30, 2017, 12:15 – 2 p.m.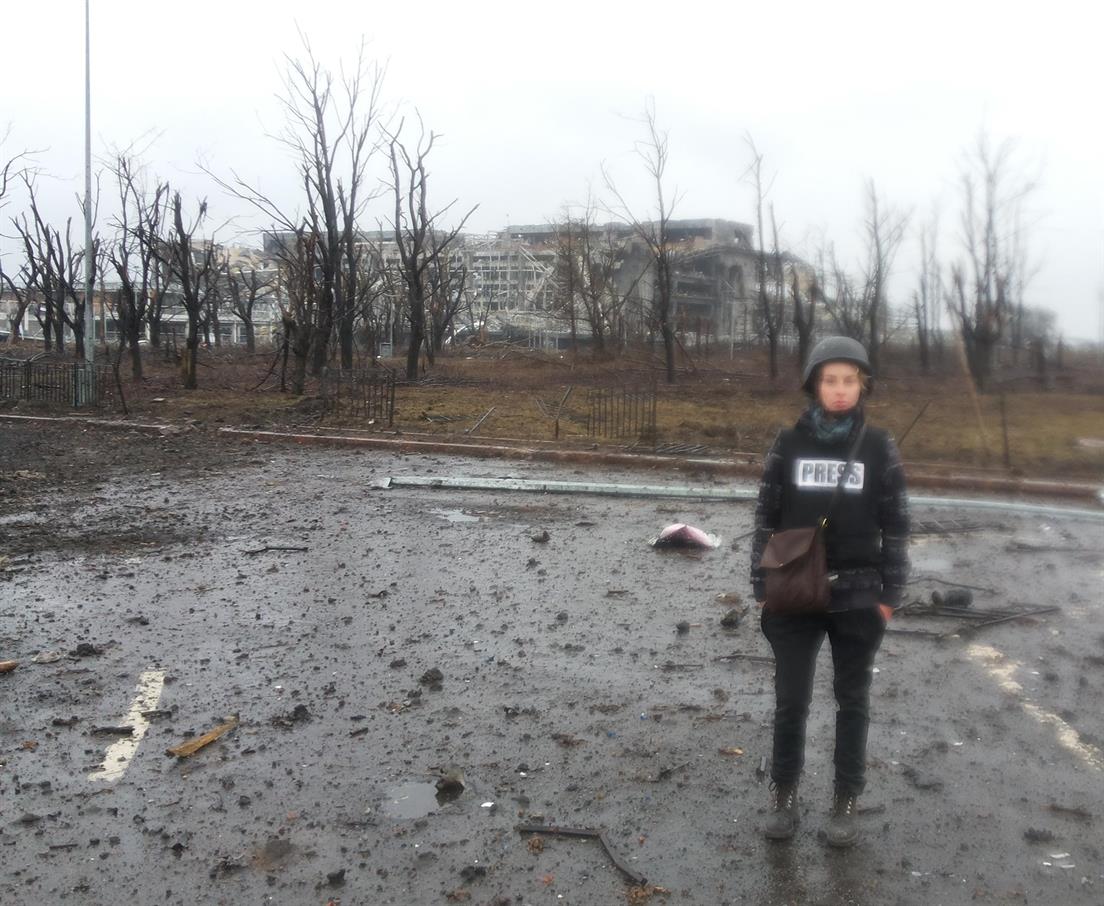 Mordor and Black Hole - in Ukraine these are the two most popular metaphors for the separatist-controlled territories in the east of the country. Even people in Kiev don't know much about what life is like beyond the last Ukrainian checkpoint in Donbass. Needless to say, for the Western audience, self-proclaimed DPR and LPR are a complete abstraction. Meanwhile, 3.5 million people live there. Many of them don't just survive but struggle to live a full life, despite shelling, economic and transportation blockades, and authoritarian de-facto authorities. People work, travel, secretly party after the curfew, and eat in illegal McDonald's. Being a Donetsk local, I am glad to tell what the life is like where no country's jurisdiction works.
Alisa Sopova is a producer and reporter for international media in Ukraine, working closely with The New York Times. As a part of a NYT Magazine team, she participated in the creation of the virtual reality project "The Displaced," which examines the plight of millions of people forced to leave their homes due to war and persecution. She began covering war in 2014, when military conflict disrupted her country. From 2006-2014, she worked as a journalist and news editor for Donbass, the largest newspaper and news website in the Donetsk region of Ukraine. Sopova is Harvard's first Ukrainian Nieman Fellow.

Gazette Classification: Lecture
Organization/Sponsor: Ukrainian Research Institute" Harvard University
Speaker(s): Alisa Sopova,Journalist and Nieman Fellow
More info: www.facebook.com…


Date:
Thursday, March 30, 2017 - 12:15