Conversation Among Artists: L'Merchie Frazier and Mildred Howard
102 Mt. Auburn St.
Cambridge
Sat., Jan. 12, 2019, 5:30 – 7:30 p.m.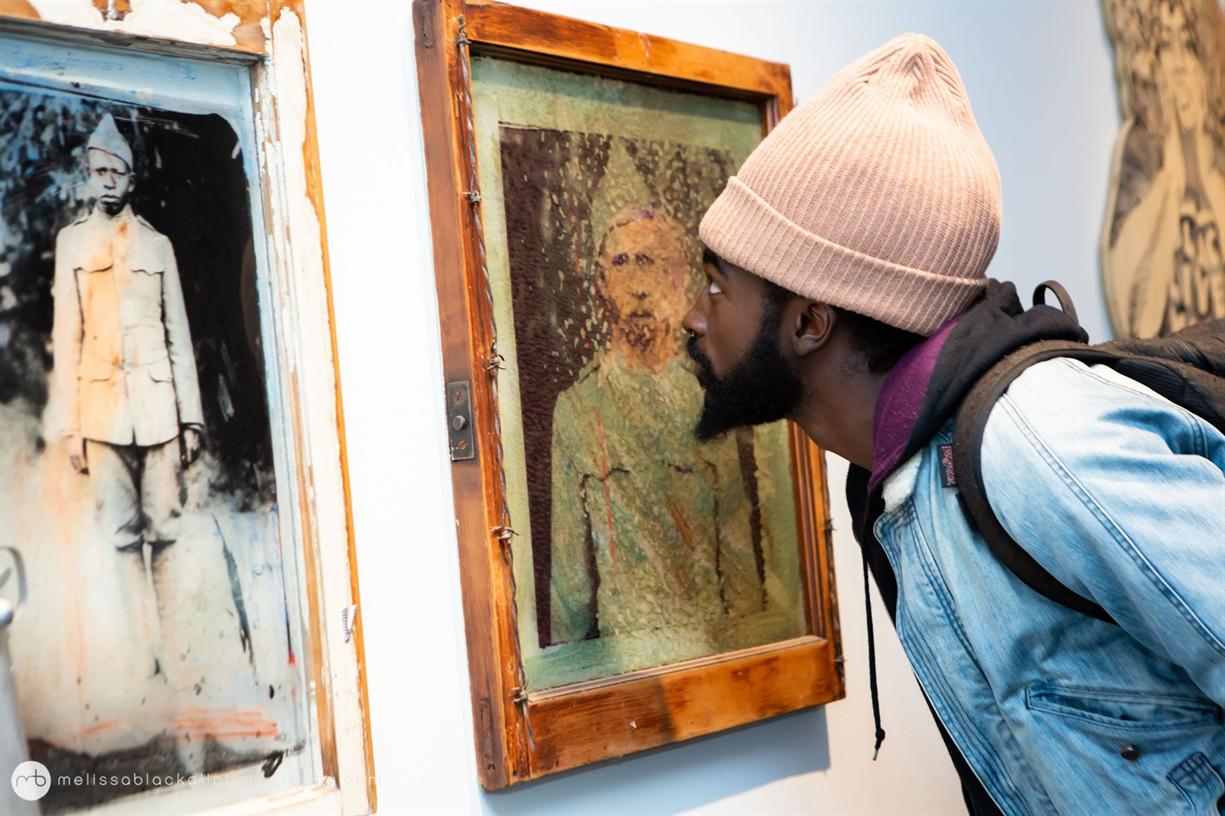 Frazier's work, "Ericka Huggins: Liberation Groceries," (2018) and "Frances Ellen Watkins Harper," (2018) and Howard's work "Idyll of the South: Root of Jesse," (2016) and "Idyll of the South: Portrait of Aunt Mary," (2018) is part of the exhibition "Nine Moment For Now" on view Oct. 31, 2018 through Jan. 21, 2019.
Conversations Among Artists are after-hours talks on the perspectives and practices of African and African-American art between artists who have participated in the current exhibition at the Cooper Gallery.
Learn more about L'Merchie Frazier here: www.castleskins.org…
and check out Mildred Howard's website here: anglimgilbertgallery.com…

Gazette Classification: Art/Design, Exhibitions, Special Events
Organization/Sponsor: The Cooper Gallery
Speaker(s): L'Merchie Frazier, Fiber Artist, Holographer, and Poet, Mildred Howard, Mixed Media Artist
Cost: Free
Ticket Web Link: www.eventbrite.com…
Contact Info: Galley: (617)-496-5777
More info: www.coopergalleryhc.org…


Date:
Saturday, January 12, 2019 - 17:30