The Development and Certification of Decision Aids: Promoting Shared Decision-Making for Patients with Serious Illness
Wasserstein Hall, Milstein East AB (2036)
Harvard Law School, 1585 Massachusetts Ave., Cambridge, MA
Wed., Apr. 18, 2018, 8:30 a.m. – 4:30 p.m.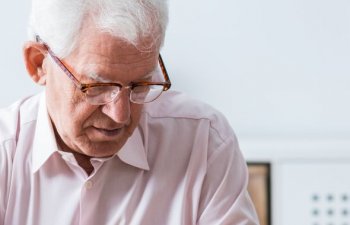 Person-centered care presents a unique opportunity to achieve the Quadruple Aim, especially during serious illness when people are the most vulnerable. Building on the work of NQF and others, it is now clear that healthcare purchasers (states, plans, care providers) committed to person-centered care should also be committed to shared decision-making.
A number of policy initiatives have sought to increase the use of decision aids as an effective way to further shared decision making and person-centered care. Washington is the first - and so far only - state to recognize and act on this opportunity by establishing a process to certify decision aids across the health continuum, including during serious illness when people are the most vulnerable. The program will examine the Washington experience and also explore policy barriers for replication of the Washington model at the state and national levels.
This event is free and open to the public, but seating is limited and registration is required. Register now!
Learn more here: petrieflom.law.harvard.edu…

Gazette Classification: Conferences
Organization/Sponsor: This event is part of the Project for Advanced Care and Health Policy, a collaboration between the Petrie-Flom Center and the Coalition to Transform Advanced Care (C-TAC), a non-partisan, non-profit alliance of over 130 national organizations dedicated to being a catalyst to change the health delivery system, empower consumers, enhance provider capacity and improve public and private policies in advanced illness care.
More info: petrieflom.law.harvard.edu…


Date:
Wednesday, April 18, 2018 - 08:30