Film Screening and Panel: The New Barbarianism
Malkin Penthouse, L-P-9 Littauer Building, 79 JFK St., Cambridge
Mon., Feb. 5, 2018, 6:30 – 9 p.m.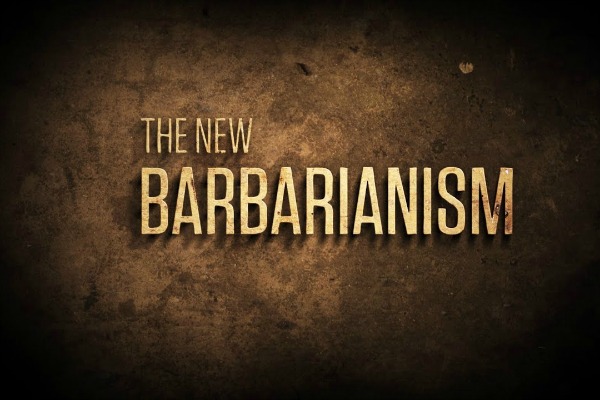 Please join the Carr Center for a very special event: A screening of The New Barbarianism, followed by a panel and reception.
 
Healthcare and humanitarian workers are increasingly in the crosshairs as hospitals and aid centers have become part of the battlefield in today's wars. So far, there has been little to stop the profound surge of violence seen across several open-ended conflicts which has claimed thousands of lives, destroyed health systems, triggered mass displacement and state collapse, and exposed the crisis facing the norms of international humanitarian law contained in the Geneva Conventions.
The New Barbarianism is a feature documentary that examines the crisis, its causes, the limited international response and possible ways forward through dozens of interviews and original footage obtained from inside Syria, Yemen and Afghanistan.
 
Event Specifics:
6:30 Welcome and Intro
6:35 - 7:35 Film Screening, including intro to film by co-director Justin Kenny 
7:35 - 8:30 Panel and Q&A
8:30 - 9:00 Reception

Gazette Classification: Ethics, Film
Organization/Sponsor: Carr Center for Human Rights Policy
Speaker(s): Margaret Bourdeaux, MD Director of the Threatened Health System Project, Jennifer Leaning, MD, SMH, Director of the Harvard Francois-Xavier Bagnoud Center for Health and Human Rights at Harvard University,  , Susannah Sirkin. Director for International Policy, Physicians for Human Rights and Senior Fellow, Carr Center for Human Rights Policy
Cost: Free
Contact Info: [email protected]
More info: carrcenter.hks.harvard.edu…


Date:
Monday, February 5, 2018 - 18:30