Guido Adler: Father of Musicology
Houghton Library, Chaucer Case
Sat., Sep. 16, 2017, 9 a.m. – 5 p.m.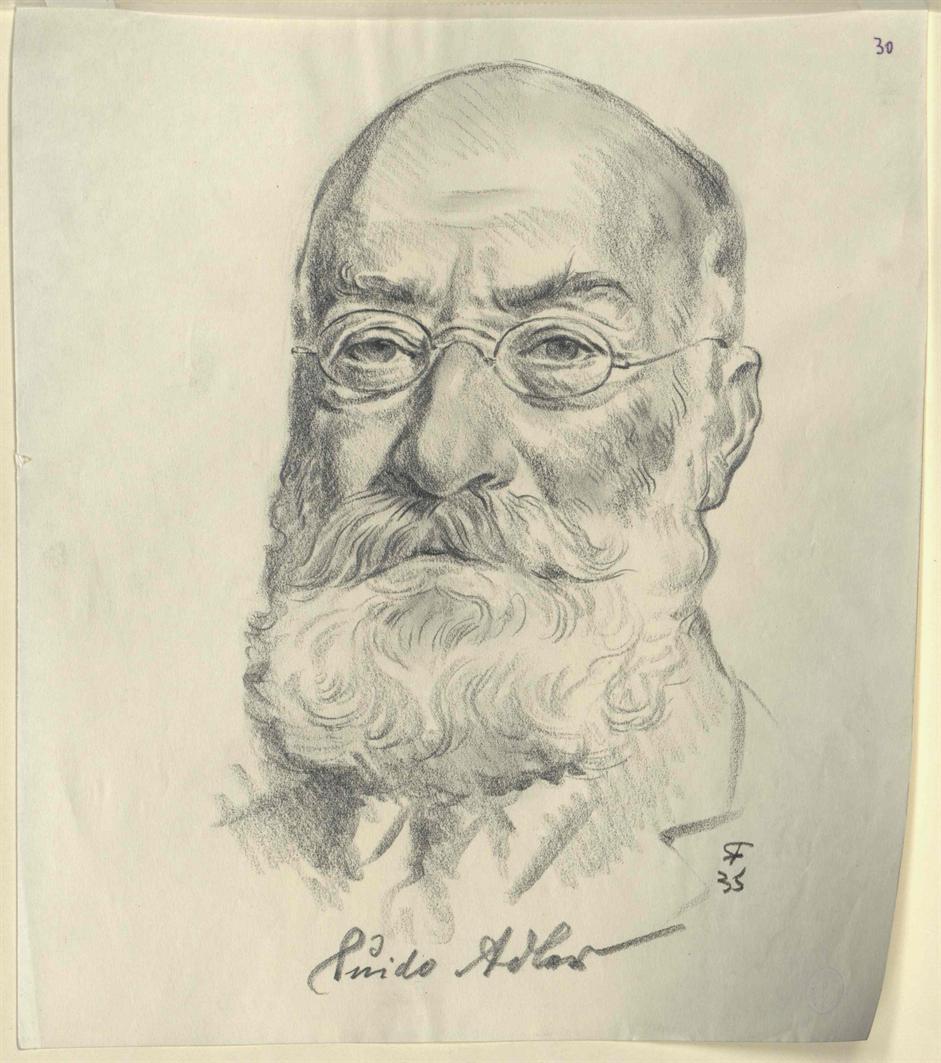 This fall sees Harvard launch a new curriculum for undergraduate music study. The small exhibit marks the beginning of the new era of the University's music concentration by re-examining the origins of musicology–the study of sound as a scholarly pursuit–through the working papers of its founder Guido Adler (1855-1941). Acquired by the University in 2015 after a long passage from Austria to America, Adler's papers not only reveal his method but are also a testament to a story of tragedy, atonement, and justice.
'Guido Adler: Father of Musicology' is on view September 11 through December 19, 2017. Exhibitions at Houghton Library are free and open to the public during opening hours: Monday, Friday and Saturday 9am-5pm; and, Tuesday through Thursday 9am-7pm.
Image: Robert Fuchs (1896-1961), Portrait of Guido Adler, 1935. Österreichische Nationalbibliothek, PORT_00009920_01

Gazette Classification: Exhibitions
Organization/Sponsor: Guido Adler – Musicology Then and Now at Harvard University [hyperlink to music.fas.harvard.edu… ], The exhibit was co-sponsored by Houghton Library, Harvard University Department of Music and the Loeb Music Library.
More info: houghton75.org


Date:
Saturday, September 16, 2017 - 09:00