Harvard Hears You: The 2019 Summit for Gender Equity
Smith Campus Center (10am-3pm); Memorial Church (7:30pm-9pm)
Tue., Apr. 2, 2019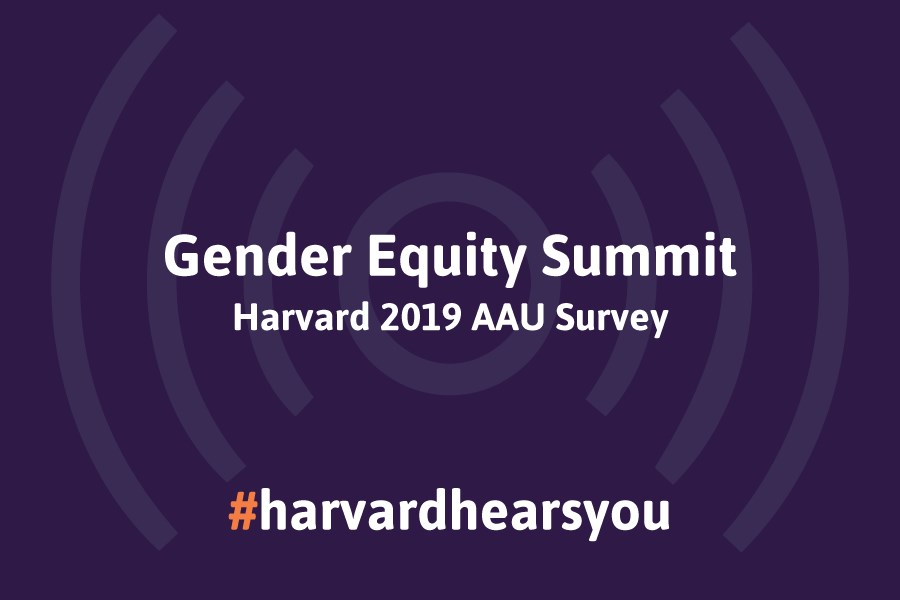 The Weatherhead Center for International Affairs and Harvard University Title IX Office are proud to announce Harvard Hears You: The 2019 Summit for Gender Equity.
The daytime portion of the Summit will include events at the Smith Campus Center and will bring together experts in our community: students, faculty, and staff, as well as invited guests to present in a variety of formats including on-stage interviews, performances, and panel presentations. Candid discussions about key issues in the current climate, including gender discrimination on university campuses, due process, and intersectional approaches to equity will be encouraged. The evening will feature a special guest panel at Memorial Church, and will include important discussion on gender equity and gender stereotyping across industries, popular culture, advertising, and consumerism.
Attendance to both portions of the Summit is free.
Tickets are required for the evening event in Memorial Church and are available at www.boxoffice.harvard.edu.

Gazette Classification: Special Events
Organization/Sponsor: The Weatherhead Center for International Affairs; Title IX Office
Speaker(s): Full list of speakers at titleix.harvard.edu…
Cost: Free, Evening Keynote is Ticketed
Ticket Web Link: www.boxoffice.harvard.edu
Contact Info: [email protected]
More info: titleix.harvard.edu…


Date:
Tuesday, April 2, 2019 (All day)