I have always enjoyed doing community service work. Back at home, I used to volunteer frequently at a homeless shelter, as well as tutor and mentor younger students.
I enjoyed giving back to the community I lived in and connecting with different people, so I knew that I would want this to be a big part of my college experience. When I came to Harvard, one of the organizations that immediately stood out to me was the Phillips Brooks House Association (PBHA). Many service organizations are run out of the Phillips Brooks House Association. I was eventually notified of a volunteer opportunity by PBHA that was operating during the summer and that was conveniently located right by campus at the Y2Y (Youth to Youth) Homeless Shelter. I was immediately attracted to this opportunity, especially because I had worked with homeless shelters previously.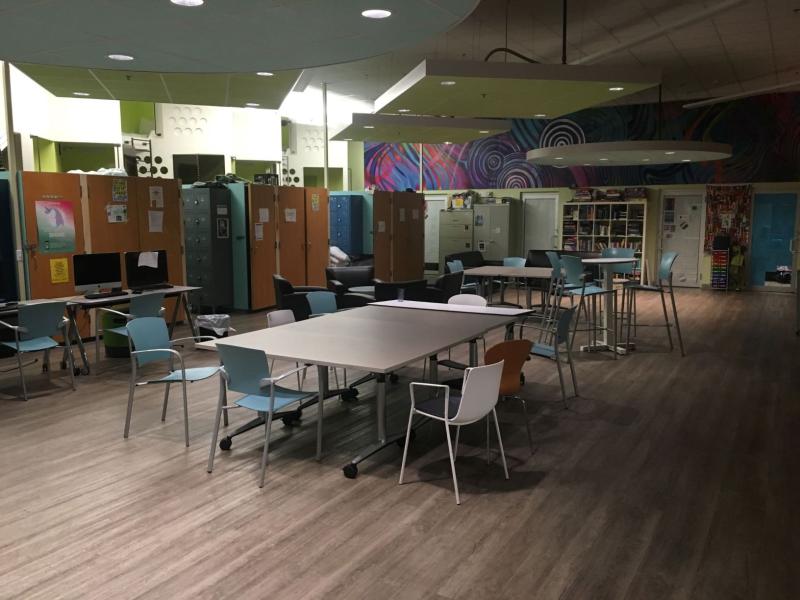 Right off the bat, I really enjoyed the work we were doing. I typically work during the dinner shift, which means I am responsible for helping to prepare and serve the food, hanging out with guests, and picking up food donations from nearby shops.
We start the night by cooking for the guests, which is always a ton of fun. We are given a lot of freedom in the kitchen; thanks to the donors, there are always a lot of different dishes and ingredients to work with. This gives our dinner shift team room for creativity and trying new things — we often come up with different interesting, tasty dishes (a favorite among the guests was the steak with a peanut-based sauce). Then, actually cooking the food in our teams of 3-5 people is also a lot of fun. Working together to make our creative dinner dream into a reality is always a fun test of innovation and resourcefulness that never fails to get us all smiling and laughing.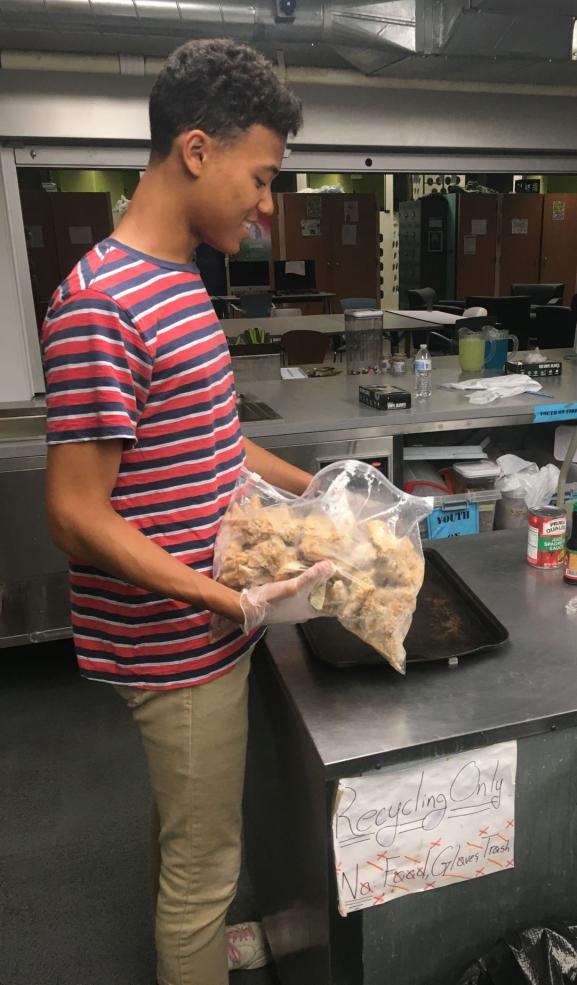 The positive energy and laughing continues throughout the shift. After serving dinner, we are able to take some time to just hang out with the guests and other volunteers, which is the best part of the night. The Y2Y Homeless Shelter serves homeless youth in the Cambridge and Boston area, so the guests are around our age, which makes it easy to connect with them. I've had some really memorable and interesting interactions with people at Y2Y: everything from heated discussions about the Marvel movies, to debates about the best place to eat in the Square over intense games of chess, to self-reflective conversations about how we can better ourselves and the community we live in. Building community with everyone at Y2Y — guests, volunteers, and staff — is an important part of making the space as comfortable and welcoming as possible, which is what makes Y2Y so special.
I'm glad work with Y2Y because it feels like I am a part of a community that is making a change in people's lives. I get to learn so much from the other volunteers, staff members, guests, all the while making a meaningful impact in the community I am a part of.