March 31st, 2017: I'm sitting at a Chinese restaurant in Coeur d'Alene, Idaho, hoping this bowl of chow mien will distract from the Day, the one that decides my academic future.
2:01 PM, PST. 5:01 PM, EDT: As nonchalantly as can possibly be managed, I open my inbox. A blue dot appears next to the word "Harvard…"
I decide to open that one first; might as well get the rejection out of the way.
Except – the first word of the email says "Congratulations," not "Condolences." My heart falls to my feet; my jaw drops; I'm sure this must be a hoax.
It's not typical to leave Idaho, or even my hometown. Most of my closest friends weren't going to college at all. I was extremely hesitant to apply to any top-tier schools, let alone Harvard, because it just wasn't common in my community.
Had I not learned about Harvard's unparalleled financial aid program, I might not even have applied.
I come from a very low-income background, and I knew from a young age that a full-ride scholarship would be the only way to access higher education. Admission to Harvard was quite literally the answer to years of tearful prayers about how I could actualize the version I had for life.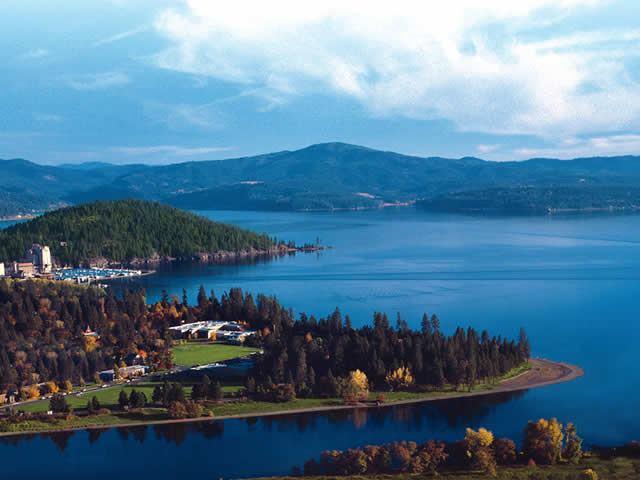 The rest of that fateful day was a blur. Chanel, my best friend, immediately took me out for ice cream at our favorite local shop. We drove around for hours, circling around the lake, through the mountains, and stopping on top of a hill overlooking the place I knew as Home. I blasted "Defying Gravity," from the musical Wicked, on repeat, and, windows down, we spiraled down and up a winding back country road, tears of joy and relief flying off both of our faces.
When I returned to school the next day, I didn't really know what to say to my classmates. I didn't feel like I "deserved" admission – I wasn't the valedictorian, I was regularly absent due to family circumstances, and I didn't take all AP-everything. So, why me? My insecurities were compounded by negative reactions from my peers and teachers. When I told my guidance counselor what college I was going to, she asked me where Harvard was located.
The most common response I got was "That's far away – are you sure you want to move across the country? Won't you miss your family?"
I felt ashamed of where I was going to school, and hesitated telling anyone what my college plans were – it was like I somehow betrayed my hometown by picking up and moving 3,000 miles to Cambridge, away from everyone and everything I had ever known.
However, once I got to campus, the insecurity of not "deserving" to be here melted away. I still can't believe I'm surrounded by people who genuinely care about learning as much as I do – peers and professors alike. Of course, I do miss my family, and my best friend, but their support has reassured me that I made the right decision to come here.
A life outside my small community felt intangible, almost wrong. It was honestly really scary to leave that world, especially when so many people around me expressed doubt that I would find a place here. But as the line in "Defying Gravity" urged, "It's time to trust my instincts/Close my eyes and leap!"
And leaping into the diverse, genuinely kind, inspiring community that is Harvard has been the best decision I've ever made.