Throughout all of high school (middle school, elementary school, most of my life) I have been what some might call a STEM focused student. Even though I loved art, I never felt encouraged to pursue it any meaningful way.
All of my main activities were restricted to the same realm: math club or quiz bowl or mock trial. When I was accepted to Harvard, I didn't picture any of this changing. I assumed that I would stay with what I knew and what other people at least had told me I was good at. In some ways my prediction was correct; in most ways, it was completely wrong.
Almost as soon as I got on campus, I was committed to pursuing math. But I was also introduced to an amazing arts community at Harvard. I spent a lot of time first semester just wandering around Harvard Art Museum and attending open studios by AFVS (Art, Film, and Visual studies) students. I wanted so badly to be a part of that community and yet was also sure that I didn't belong there. How could I, when I had no real experience with art and thus was already starting "too late"? I didn't plan to take an art class— I was prepared to content myself with watching from the sidelines. At least, I was content until I had a conversation with my academic advisor. I mentioned my interest to her, more in the form of a lament than anything else. I thought that my classes as a potential math concentrator were restricted to the math departments and Gen-Ed classes. To my surprise, she explained that I had spaces for electives and the potential to get an AFVS secondary. Maybe more importantly, she strongly encouraged me to follow my interest and try something new. Her support made me feel confident in choosing a drawing course my second semester.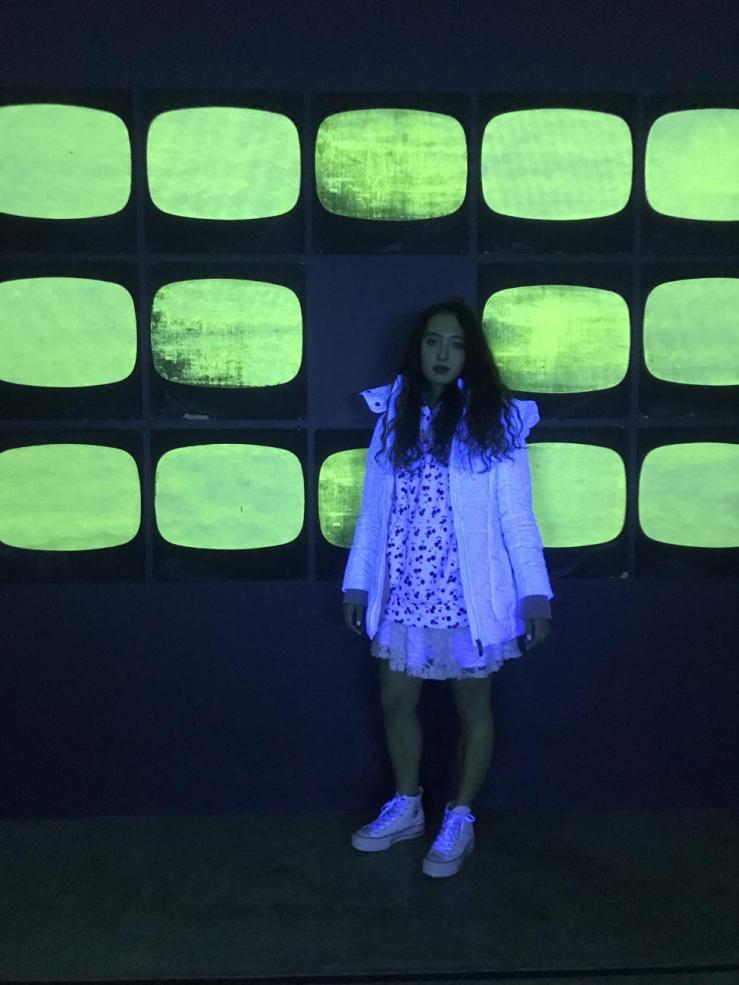 Flash forward to right now: half way through first semester of my junior year. I am an Applied Math concentrator, however; I'm also getting a secondary in AFVS. My classes this semester are a mix of economics, statistics, screenwriting, and animation. In my two years here, I've found that art has been a part of many of my best experiences and that learning new skills in that field has deeply changed the way I think. My concentration advisor consistently encourages my involvement in STEM and art and has helped me figure out my place in both departments. I love seeing the connections unfold between different subject areas and having engaging conversations with students of all different backgrounds. I've found some of my best friends in workshops or at film screenings. When I first came to college, I was so afraid to try something new and now I can't imagine my life without it. I'd like to think that my old hesitance  to explore has been replaced by something else: an excitement at facing the unknown and a gratitude for the support that gives me the confidence to do so.