My classmates are rock enthusiasts, K-pop stans, Swifties, rap fans, and everything in between.
As a first-year, one of the most critical parts of my two semesters at Harvard has been meeting new people in my virtual classes. Without fail, every single one of my seminars or discussion sections has included some variation of the same ice breaker, which has made me curious to see which questions lead to the most revealing answers. 
I know many innocuous details about classmates I've only encountered once, like their favorite ice cream flavor or a weird talent. Some have revealed the names of their pets, whether they are only children, or that they are uber-powerful polyglots. The question I find most interesting, though, is: "Who is your favorite artist?" 
This question has enormous power. I see how people shift their stances, ready to proudly display their musical expertise. While most people answer this question to try to assert their musical dominance, I like listening to the answers to fulfill the purpose of the icebreaker. After all, this is a way for us to get to know one another!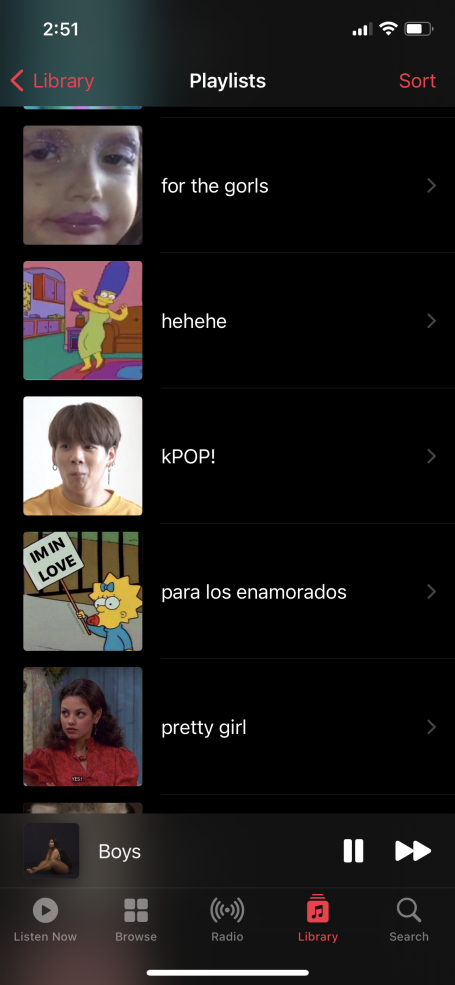 Some people name mainstream artists, others point to the typical slew of indie artists that are well-received among Harvard students, and there are of course R&B artists like Frank Ocean and Jhené Aiko that never go unsaid. My classmates are rock enthusiasts, K-pop stans, Swifties, rap fans, and everything in between. I think this question is able to reveal a lot about us because it says a lot about what we do outside of class, what our guilty pleasures are, and how we choose to express ourselves. 
I've taken a lot of these artists and added their music to my carefully crafted playlists. I like some more than others, of course, but it is because of my classmates that I've been introduced to new artists, and thus, new narratives and genres. I am excited to discover new artists as my four years continue and to continue learning from my peers. This has been one of the most rewarding experiences at Harvard; exploring academic knowledge with my peers is one thing, but peering into their experiences through something as personal as music is truly special. 

Here are some of my favorite artists that I've discovered because of my classmates. Hope you enjoy!
Steve Lacy
Blood Orange
Charlie Burg
Daniela Andrade
Carla Morrison
maye
Eloise
Tom Misch
Matt Martians
The Walters