The Memorial Church of Harvard University, Appleton Chapel, 1 Harvard Yard, Cambridge
Fri., Oct. 12, 2018, 8:45 – 9 a.m.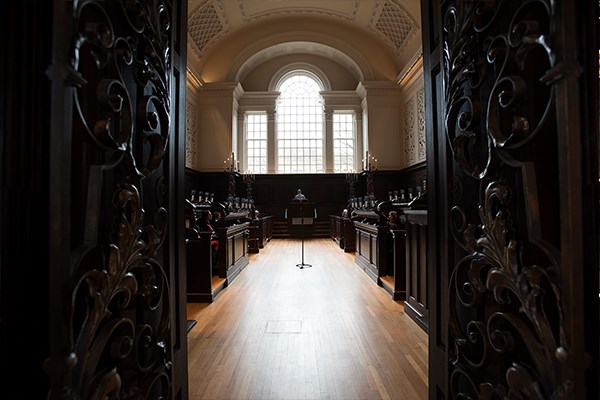 A daily service of Morning Prayers has been kept at Harvard since its founding in 1636. Held Monday through Friday during Term, the service consists of music, prayer, and a brief address given by a member or friend of the University. Music at Morning Prayers is provided by the Choral Fellows of the Harvard University Choir, who sing a wide selection of anthems and psalms in a variety of styles.
Listen to Morning Prayers on SoundCloud: soundcloud.com…

Gazette Classification: Lecture, Music, Religion, Support/Social
Organization/Sponsor: The Memorial Church of Harvard University
Speaker(s): For the daily list of speakers, visit our website: memorialchurch.harvard.edu…
Cost: Free and open to the public
Contact Info: The Memorial Church of Harvard University, 1 Harvard Yard, Cambridge, MA 02138, [email protected] | 617-495-5508
More info: memorialchurch.harvard.edu…


Date:
Friday, October 12, 2018 - 08:45