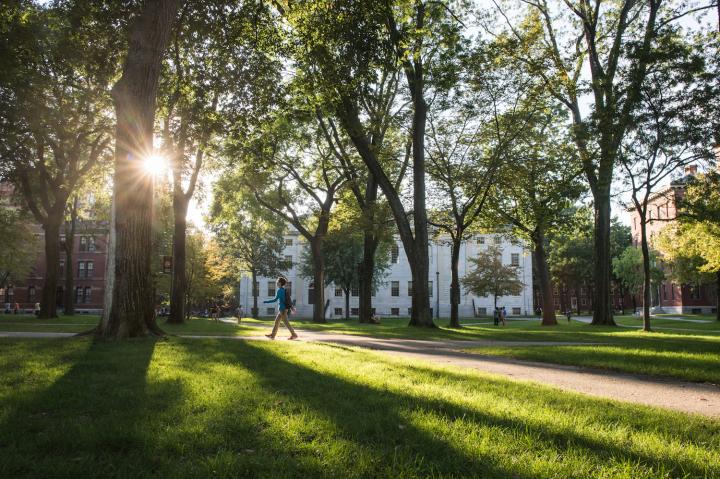 Overview
Academic Year 2021-22
Harvard College has returned to campus-based teaching and research.
Our ways of coming together to advance our mission will necessarily be shaped by all that we have learned and experienced over the past year. And thanks to the efforts and insights of the FAS community, we are well prepared to take this next step.
Academics
All undergraduate course instruction this fall, including sections, will be carried out in the classroom. The experience of the past year has demonstrated that technology can be a powerful pedagogical tool and instructors may use some pre-recorded materials to supplement their in-person teaching. However, they should plan to spend the customary amount of time in the classroom. Instructors may hold office hours online if they feel this will better meet the needs of their students.
Welcome Home Harvard Video
This preview video does not contain audio.
Residential Life
For Fall 2021, Harvard College will return to a normal housing density in the Houses and Yards and will offer in-person dining. To allow all students to move in safely, move-in will be staggered by class. Students will be able to choose a time window within a range of dates and times. To reach the high levels of vaccination needed to protect our community, Harvard will require COVID vaccination for all students who will be on campus this fall.
Learn more about the process and timeline for housing assignments and move-in on the Dean of Students Office website.
Take Steps to Lower Risk to Yourself, and Our Community:
Masks protect you and those around you. Wear a mask everywhere except when eating in the dining hall or your own room or suite.
Minimize and avoid crowds. Socialize in small groups (no more than ten people) and avoid large parties.
Move outside and dine outside. Hold events outdoors whenever possible and set up safe outdoor activities.
Let's Keep Harvard Healthy.
International Students
Harvard College will permit international undergraduates, whose arrival has been delayed by visa processing or other barriers, to enroll this fall if they can arrive on campus by the Fifth Monday (October 4). The Office of International Education will contact these students and advise them in selecting courses that they can begin remotely and then join in person after arrival. International undergraduates who cannot arrive by the Fifth Monday may enroll in the spring semester. Please contact Camila Nardozzi, Director, Office of International Education with your arrival plans (internationalstudents@fas.harvard.edu.
Any student who has questions related to visa or immigration-related issues is encouraged to contact Jessica Heffernan, Adviser to International Students and Scholars within the Harvard International Office, atjessica_heffernan@harvard.edu.
Harvard College Calendar
The Harvard College events calendar is a centralized resource for undergraduates.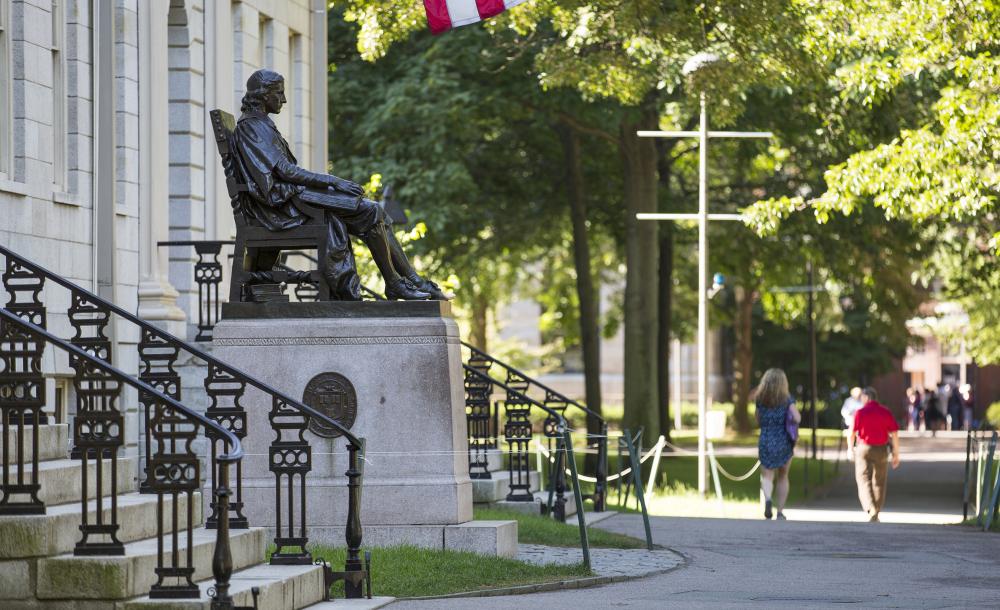 Community Engagement
A critical component of the transformational experience of a liberal arts & sciences education occurs outside the classroom. We are committed to offering a wide-range of opportunities for students to engage with one another, identify service projects, and find meaningful employment opportunities. 
Athletics
Harvard Athletics is committed to providing a safe environment for our student-athletes, fans and staff. Under the guidance of Harvard University and our local health department, all Fall sport Harvard Athletics contests will return to full capacity for the 2021-22 season.
Admissions
For first-year applicants to the Class of 2026 (those applying in the 2021-22 application cycle), please read our latest statement about considerations for the admission application which includes information about standardized testing, our whole person review, and more. For now, the Visitor Center remains closed to the public but we welcome you to sign up for our online information sessions and take a virtual tour.
FAQs for admitted and incoming students
Harvard College Mobile
Download Harvard College Mobile to access key resources for student life and well-being.