Passports: Lives in Transit
Houghton Library, Edison and Newman Room
Quincy St. & Harvard St., Cambridge
Fri., May 18, 2018, 9 a.m. – 5 p.m.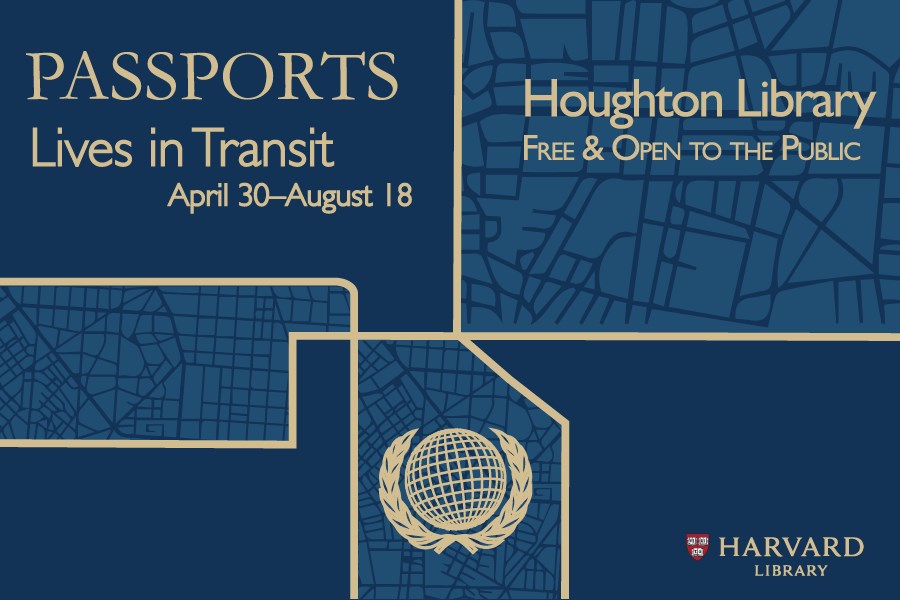 "Passports: Lives in Transit" conceives of passports as the ruins of a modern dream now in terminal crisis — the dream of a globalized world. Drawing on the collections of Harvard Library, the exhibition addresses this major contemporary issue through the lens of passports, visa applications, and other documents associated with noteworthy 19th- and 20th-century travelers, émigrés and refugees, including George Train, Leon Trotsky, Gertrude Neumark Rothschild, and Shirley Graham Du Bois. Also on view, items of personal significance to a Harvard student telling the story of his late mother's immigration to the U.S. and how this experienced forever marked her life, as well as a site-specific multimedia art installation of used passports purchased on e-commerce sites, further underscore the exhibition's engagement with current geopolitics and activism.
Passports was co-curated by Rodrigo del Rio and Lucas Mertehikian, both doctoral students in Harvard University's department of Romance Languages and Literatures
The exhibition is free and open to the public.

Gazette Classification: Exhibitions
Organization/Sponsor: Co-sponsored by Houghton Library and Harvard University's Department of Romance Languages and Literatures.
More info: houghton75.org…


Date:
Friday, May 18, 2018 - 09:00