Rethinking Enlightenment: Forgotten Women Writers of Eighteenth Century France
Houghton Library, Lowell Room, 15 Quincy St., Cambridge
Fri., Jan. 12, 2018, 9 a.m. – 5 p.m.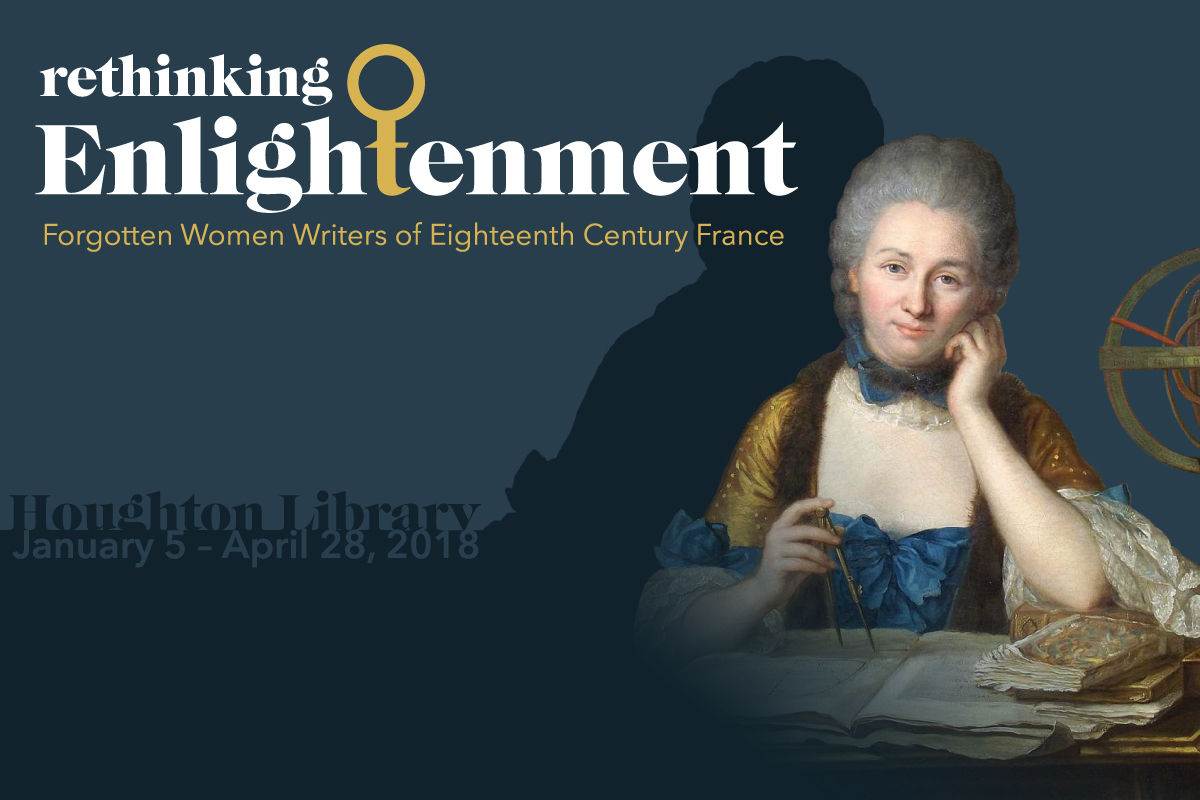 The French Enlightenment is famous for its intellectual innovations, but it is remembered largely as a male endeavor. However, recent scholars have shown that French women were active in all genres, from novels to physics. Despite systemic sexism, these writers produced literary and academic works that were neglected in their own times as in ours.
"Rethinking Enlightenment" showcases Houghton Library's remarkable holdings of texts by eighteenth-century French women. Beyond describing how these writers critiqued their society, the exhibition demonstrates their active participation in the philosophical and artistic development of modern France. For scholars of the Enlightenment to anyone interested in women's history, it is a timely reminder of the forgotten figures in intellectual history.
The exhibition was curated by Caleb Shelburne, Class of 2018.
"Rethinking Enlightenment" is on view Jan. 5 through April 28, 2018.
Exhibitions at Houghton Library are free and open to the public during opening hours: Monday, Friday and Saturday 9 a.m. – 5 p.m.; and, Tuesday through Thursday 9 a.m. – 7 p.m.

Gazette Classification: Exhibitions, Humanities
Organization/Sponsor: Houghton Library
More info: houghton75.org…


Date:
Friday, January 12, 2018 - 09:00