The Russian Revolution: Actors and Witnesses in Harvard Library Collections
Houghton Library, Lowell Room
15 Quincy St., Cambridge, Mass.
Thu., Sep. 14, 2017, 9 a.m. – 7 p.m.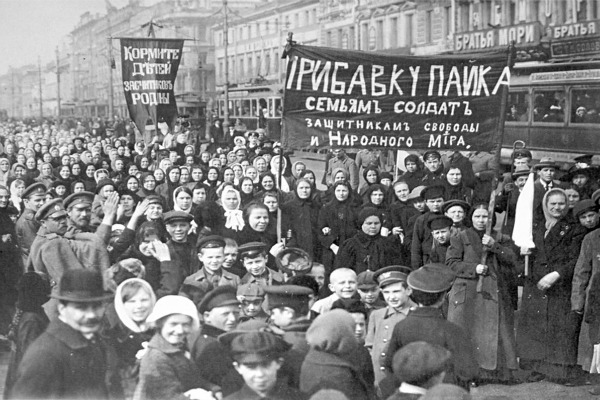 The Russian Revolution has been called the most momentous event of the last century. To mark its centennial, Houghton Library presents an exhibit showcasing original documents from the period, assembled from its own holdings as well as those of other Harvard Library collections. Highlights include handwritten notes by Lenin, and photographs and manuscripts of journalist John Reed. Together, these striking artifacts tell the story of the Revolution's leaders, their opponents, the thousands of ordinary people they mobilized, and the American expatriates who witnessed these events first-hand.
'The Russian Revolution' is on view Sept. 6 through Dec. 21, 2017. Exhibitions at Houghton Library are free and open to the public during opening hours: Monday, Friday and Saturday 9 a.m. 5 p.m.; and, Tuesday through Thursday 9 a.m. to 7 p.m.
Centenary of the Russian Revolution at Harvard
This exhibition is presented in collaboration with the Davis Center for Russian and Eurasian Studies and the Slavic Division at Widener Library. It forms part of a number of commemorative events taking place across Harvard in the fall of 2017. For further details, visit the Davis Center's website. [hyperlink to: daviscenter.fas.harvard.edu… ]

Gazette Classification: Exhibitions
Organization/Sponsor: Houghton Library, Davis Center for Russian and Eurasian Studies and the Slavic Division at Widener Library
More info: houghton75.org


Date:
Thursday, September 14, 2017 - 09:00