Time is Now: Photography and Social Change in James Baldwin's America
Carpenter Center for the Visual Arts
24 Quincy St., Cambridge
Thu., Dec. 6, 2018, 12 – 5 p.m.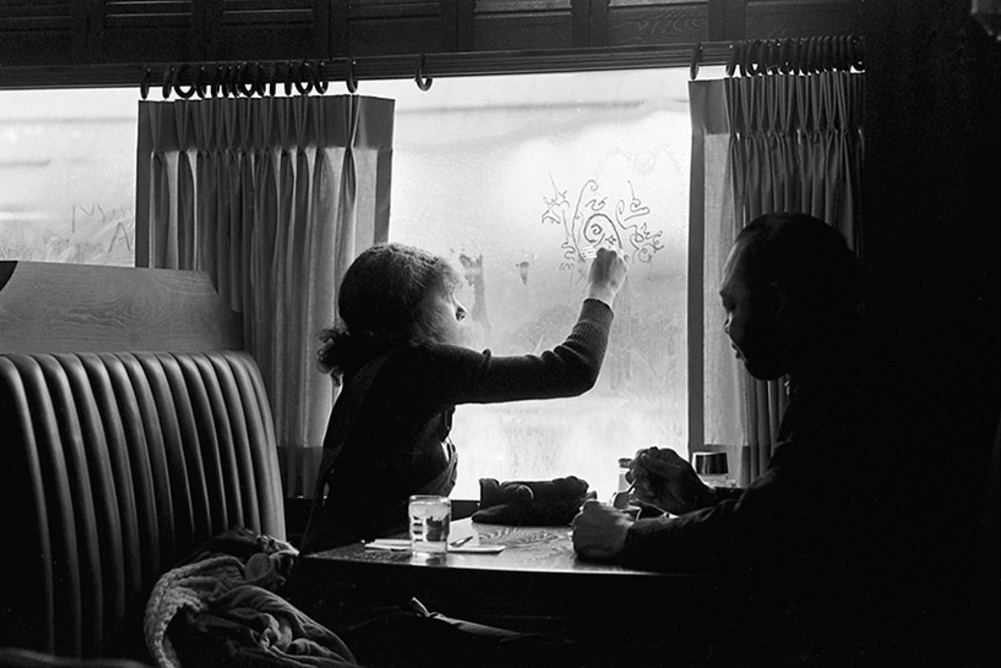 Exhibition
Sept. 13 – Dec. 30, 2018
Level 3, Sert Gallery
By the time of his death, essay collections such as "The Fire Next Time" (1963) and novels like "Tell Me How Long the Train's Been Gone" (1968) earned the prolific African American novelist, playwright, poet, and essayist James Baldwin (1924–1987) an international reputation as one of the most consequential American cultural critics. This exhibition of photographs made during Baldwin's lifetime is both biographical and thematic. It works to visualize and explore the places, the personal, and historical events that framed Baldwin's life and themes in his writing, including: the history of racism and the role of race in American history and life, sexuality, personal transformation, family, music, religion, violence, and the function of the artist in society and art, and social change. Time is Now: Photography and Social Change in James Baldwin's America charts the nation's transformative cultural moment alongside the life of one of its most influential figures, interweaving the two narratives through the lens of the American documentary tradition.
Photographers include: Diane Arbus, Richard Balzer, Dawoud Bey, Peter Campbell, William Carter, Bruce Davidson, Roy DeCarava, Frank Espada, Robert Frank, Leonard Freed, Joanne Leonard, Ken Light, Danny Lyon, Marion Palfi, Ben Shahn, Steve Schapiro, John Simmons, Francis J. Sullivan, and Marion Post Wolcott.
Time is Now: Photography and Social Change in James Baldwin's America charts a second interwoven narrative as well. All of the exhibition's photographs are drawn from the permanent collections of the Harvard Art Museums, a third of which were originally part of the Carpenter Center's renowned teaching collection of more than 10,000 prints, 40,000 negatives, and related materials, which were transferred to the museums in 2002. A unique resource for the study of fine art, social documentary, and professional photography, the collection was established in the mid-1960s to consolidate some of Harvard University's holdings of significant historical photographs and to support teaching of the history and aesthetic practice of photography by challenged existing paradigms about the meaning and function of photography through innovative exhibitions, publications, programs, and teaching.
This exhibition marks the continuation of an ongoing series of collaborations between the Harvard Art Museums and Carpenter Center for the Visual Arts, and is timed to coincide with artist Teresita Fernández's Harvard Yard installation, Autumn (…Nothing Personal), which references Baldwin's essay Nothing Personal (1964). Commissioned by the Harvard University Committee on the Arts (HUCA), Autumn (…Nothing Personal) is a site-specific work for Tercentenary Theatre that will unfold as both a physical site and as a space for public dialogue and performance, requiring the presence and agency of Harvard students, faculty, staff, and local communities.

Gazette Classification: Art/Design, Exhibitions
Organization/Sponsor: Time is Now: Photography and Social Change in James Baldwin's America is co-organized by the Carpenter Center for the Visual Arts and the Harvard Art Museums, and is curated by Makeda Best, Richard L. Menschel Curator of Photography, Harvard Art Museums.
More info: carpenter.center…


Date:
Thursday, December 6, 2018 - 12:00