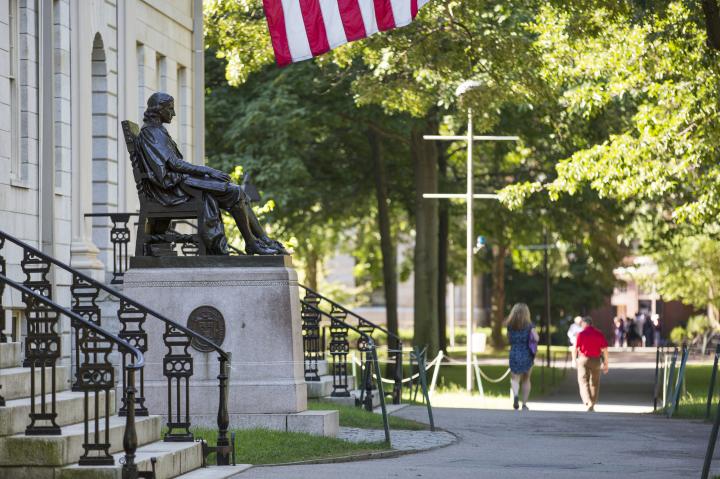 Overview
Supporting Your College Experience
The strong leaders in Administration spend their lives at Harvard working on enriching and improving the experience for undergraduates.
Dean's Office
In support of the mission of Harvard College, the Dean's Office across the College ensures an educational and transformative undergraduate experience.
Dean's Cabinet
Comprised of leaders across disciplines and across campuses, the Dean's Cabinet meets regularly to discuss ideas, actions, and movements made by the Danoff Dean of Harvard College, Rakesh Khurana.
Michael Burke
Dean of Student Services
Thomas Dunne
Dean of Students
Amanda Claybaugh
Dean of Undergraduate Education
Samuel Zemurray, Jr. and Doris Zemurray Stone Radcliffe Professor of English
Jack Megan
Director of Office for the Arts
Julie A. Reuben 
Charles Warren Professor of the History of American Education 
Faculty Director of the Center for Public Service and Engaged Scholarship at Harvard College
Timothy Smith
Chief of Staff
Sheila Thimba
Dean of Administration & Finance