55% of students receive need-based Harvard scholarships. 1 in 5 pays nothing to attend.
Overview
Many Ways to Support Your Education
Your financial aid package is made up of a combination of scholarship (grant) funds, student employment, and any potential outside awards. Loans are never required, but are available to interested families.
We will work with your family one-on-one to help you navigate options and make sure Harvard is an affordable option for your undergraduate education.
Scholarships & Grants
When you qualify for financial aid from Harvard, we use a combination of resources to create an individualized aid package to meet your demonstrated need. This may include scholarship funds and student employment, as well as any awards you've earned from outside sources. Parent and student loans are also available for interested families.
Because Harvard is committed to affordability, our scholarships are designed to cover 100% of your demonstrated financial need. Here is our process:
First we determine your award by establishing your parent contribution
Then we factor in student employment and any outside awards you've received
Your remaining need will be covered by scholarship funds which are grant-based and never need to be repaid
Scholarship funds come from a variety of sources, including Harvard endowment funds, gifts from alumni, general tuition revenues, and federal and state grants.
The Faculty of Arts and Sciences Scholarship program includes more than 2,000 individual endowment and gift funds, established by generous alumni and donors, including a transformational $150 million gift from Ken Griffin '89. We report to many of these donors annually using the information students share with us over the summer.
Federal and state grants
If you are a U.S. citizen or permanent resident, you may be eligible for a Federal Pell Grant or a Supplemental Educational Opportunity Grant (SEOG). Your eligibility is determined by the information you provide in your Free Application for Federal Student Aid (FAFSA).
Pell Grants and SEOG are awarded by the federal government and administered by our office, based on financial need. Within 10 days of filing your FAFSA, you will receive a Student Aid Report indicating your eligibility for a Pell Grant. In a typical year, roughly 17% of Harvard College students are Pell Grant recipients.
If you are a Massachusetts resident, you may also be eligible for a state Gilbert Grant, which is awarded on the basis of need. These awards do not affect your term-time work expectation.
Outside Awards
Scholarships and Grants from Outside Harvard
Like many of our students, you may receive scholarship funds from sources outside Harvard, such as secondary schools, civic organizations, your parental employers, corporations, the National Merit Scholarship Programs, and the ROTC.
Since the intent of these awards is that they be used for educational purposes, you must report them to Harvard and apply them toward your college expenses. We will consider your outside awards as a part of your overall financial aid funding.
Funds from outside awards are incorporated into your financial aid package in two steps:
First to replace the term-time job expectation.
If you have outside awards that exceed your term-time work expectation the remaining amount would replace an equal amount of Harvard scholarship.
Since outside awards are additional resources that reduce your financial need, they cannot be used to replace your parent contribution.
Report your outside awards through the Outside Awards Reporting System found under the Financial Aid tab of your My.Harvard student portal. Find where to send checks and Verification of Enrollment forms on our website.
How to find outside awards
Calculate Your Net Price
Just how affordable is Harvard for your family? Try our Net Price Calculator and get a personalized estimate in less than five minutes.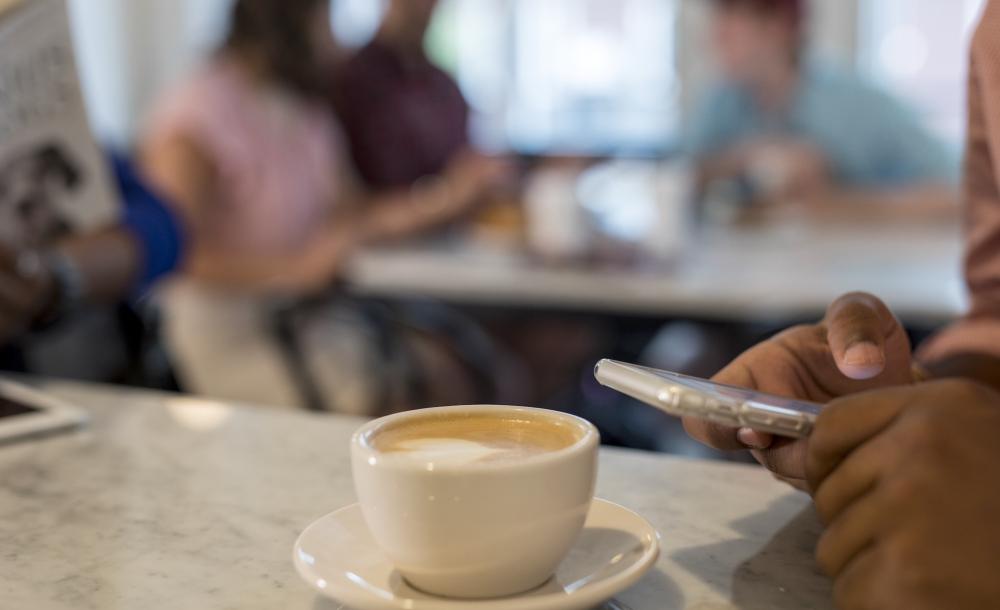 Student Employment
All students, regardless of their financial aid status, may work during the academic year—and in fact, around two-thirds of our students do. If you receive financial aid from Harvard, you will likely be expected to contribute to your education through employment. Your expected term-time work expectation is based on your working a reasonable number of hours during the semester—often around 10 to 12 hours per week. All wages earned are paid directly to you, rather than appearing on your term bill, and can be used to help pay for your out-of-pocket personal expenses.
Whatever your situation, the Student Employment Office is available to help you find work at University institutions, including libraries, museums, and cafeterias.
Federal Work-Study Program
When you apply for aid, your financial aid package will indicate your eligibility for the Federal Work-Study Program (FWSP). The Federal Work-Study Program subsidizes the wages of eligible students, making them particularly attractive to employers. If you are eligible, you will be able to work in FWSP-designated jobs at the University (and sometimes off campus as well). FWSP funds are available for both term-time and summer employment. Browse the Student Employment Office jobs database for FWSP eligible jobs.
Loans
Student Loans
You are not expected to take out loans as part of your financial aid package. Our aid packages are designed to cover your financial need without additional borrowing. In fact, most of our students graduate debt-free. However, you may choose to pursue loans to help cover your student or family contribution. Students may request loans using our Student Loan Request Form.
If you are interested in a loan, we will help you find one that works for you. You may also consider federal or private parent loans.
Types of Student Loans for 23-24
Parent Loans
Your family may choose to pursue loans to spread the cost of education over a number of years. You can take out loans to cover the entire cost of education, or just a portion of the cost, as a supplement to contributions from family income and assets.
We will help you navigate both federal and private loan options. While there are no income restrictions, you must pass standard tests of creditworthiness. All loans may be prepaid partially or in full with no penalty.
If you intend to borrow a parent loan, applications are typically available after June 1st and should be submitted by August 1st in order for loan credits to be available toward registration. Please apply for only one parent loan at a time