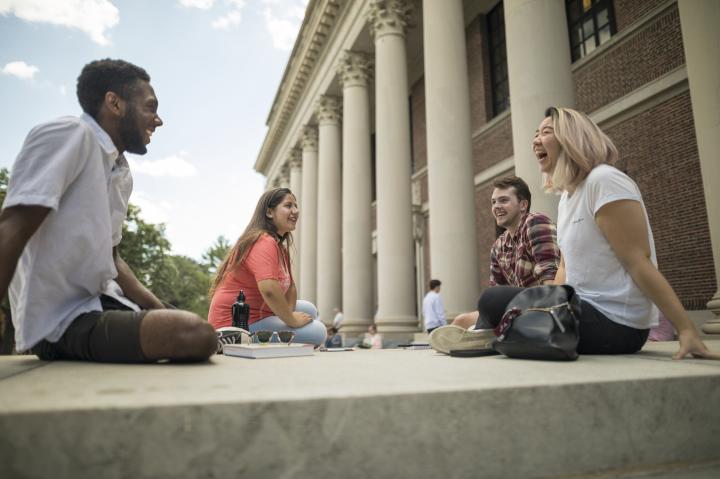 Overview
Take the next step in your academic journey.
We seek promising students who will contribute to the Harvard community during their college years, and to society throughout their lives.
While academic accomplishment is important, the Admissions Committee considers many other factors—strong personal qualities, special talents or excellences of all kinds, perspectives formed by unusual personal circumstances, and the ability to take advantage of available resources and opportunities.
First-Year Application Requirements
All first-year applicants—both international and U.S. candidates—must complete the Common Application or Coalition Application by Scoir, along with the required supplements. You will need to submit:
Common Application or apply Coalition, Powered by Scoir
Harvard College Questions for the Common Application or Coalition Application Harvard supplement

There are five required short-answer questions with 200 word limits for each

$85 fee (or request a fee waiver)
SAT or ACT (with or without writing) - test-optional for 2022-2026 application cycles

AP or other examination results are not required, but may be submitted

School Report (which includes a counselor letter) and high school transcript
Teacher Recommendations (2)
Midyear School Report (after your first semester grades)
Final School Report (for admitted students only)
Application Timeline
You may apply to Harvard under either our Restrictive Early Action or our Regular Decision program, both of which allow you to compare admission and financial aid offers from other institutions and to wait until May 1 to make a final college choice.
Restrictive Early Action candidates apply by November 1 and receive notification by mid-December. 
Regular Decision candidates apply by January 1 and receive notification by the end of March.
You are welcome to apply to Harvard using the Common Application which opens August 1, or the Coalition Application, Powered by Scoir, which opens August 15. 
 
 
First-year Timeline Questions
You can afford Harvard
In just a few minutes, you can get a personalized estimate of your Harvard scholarship with our Net Price Calculator.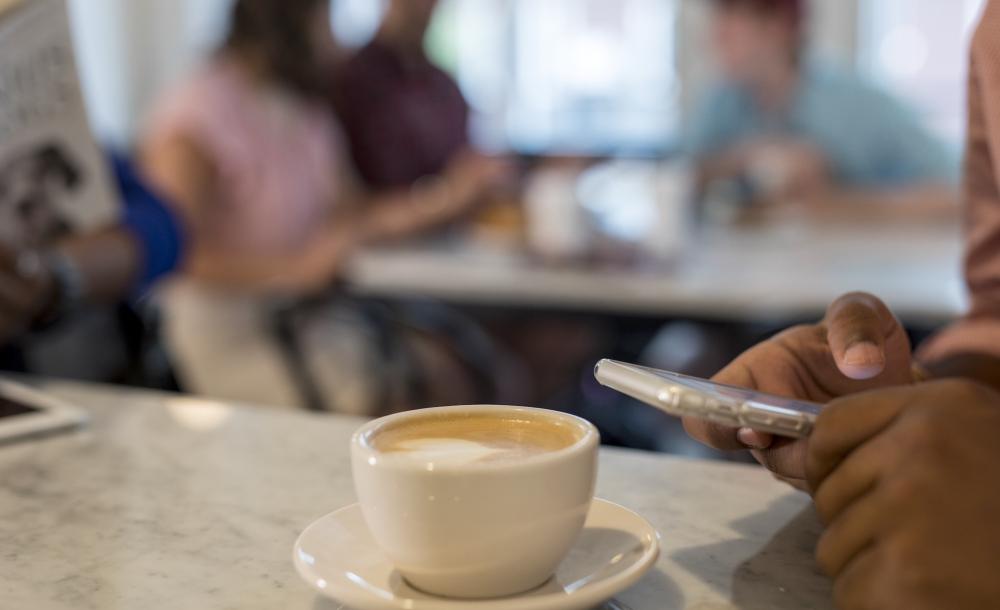 Restrictive Early Action
Applying to Harvard under the Restrictive Early Action program empowers you to make a college choice early. Early applicants apply by November 1 and hear from us by mid-December. 
If your record and accomplishments have been consistently strong over time, Restrictive Early Action may be an attractive choice. You don't have to commit to coming to Harvard, but you will learn earlier if it is an option for you.
Consider if Restrictive Early Action is Right for You
Mailing Your Application
Applications that are received in the mail will be treated equally by the Admissions Committee. However, applications submitted online are processed faster and allow your school officials to submit their part of your application online as well. Please choose one option only: either apply online or send an application through the mail.*
*All application materials sent become the property of the Office of Admissions & Financial Aid. We will not be able to return any application materials as a result. Please do not mail valuable, personal, or original materials as a part of your application if you wish to keep your work.
Learn More About Harvard
Join our email list to download our brochure and stay in touch.