Overview
World-Class Educators
Working side by side with undergraduates, Harvard professors encourage students to see with new eyes. Through research, coursework, and casual interactions, students and faculty learn from and challenge each other on a daily basis.
About the Faculty
Harvard students have immediate access to some of the world's greatest scholars. Nobel laureates lead introductory courses. Pulitzer Prize-winning authors teach General Education courses. National Book Award winners give Freshman Seminars.
From First-Year Faculty Dinners to intensive seminars, Harvard students engage and collaborate with faculty in many different contexts. Professors have a vested interest in students' success and share a deep commitment to undergraduate education.
FAQs about Harvard College Faculyy
Working Together
This preview video does not contain audio.
Faculty Engagement
Professors spend time with students before and after class and during weekly office hours. They have meals in dining halls, attend House events, and cheer side-by-side at athletic events and theater performances. These formal and informal relationships result in professional collaborations, career-enriching experiences—and even lifelong friendships.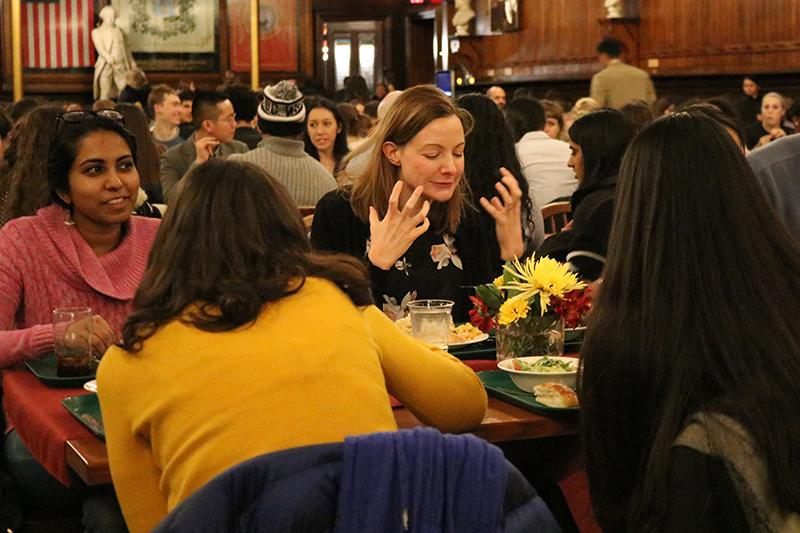 Connecting with Faculty
One benefit of being a student at Harvard is the opportunity to develop relationships with the professors, preceptors, teaching fellows, administrators, coaches, and staff who help make Harvard a world-class institution.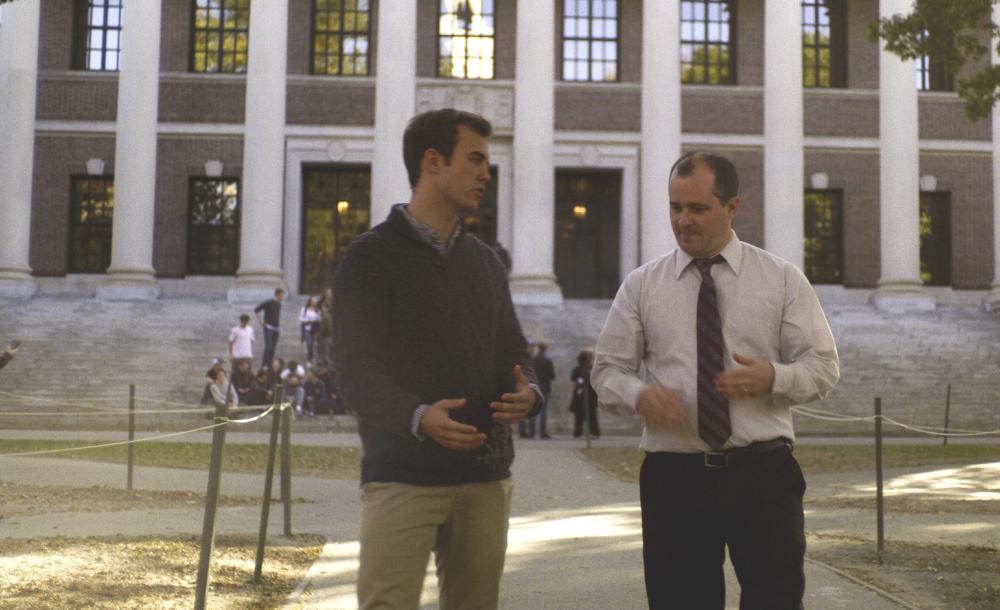 Small, supportive courses
More than half the classes we offer each semester enroll 12 or fewer students, and another 30 percent are smaller than 20. In fact, fewer than 15 percent of classes have more than 30 students.
Most departments also offer tutorials. Tutorials are smaller, engaging courses where you'll learn one–on–one with a faculty member or in a close group with your peers.