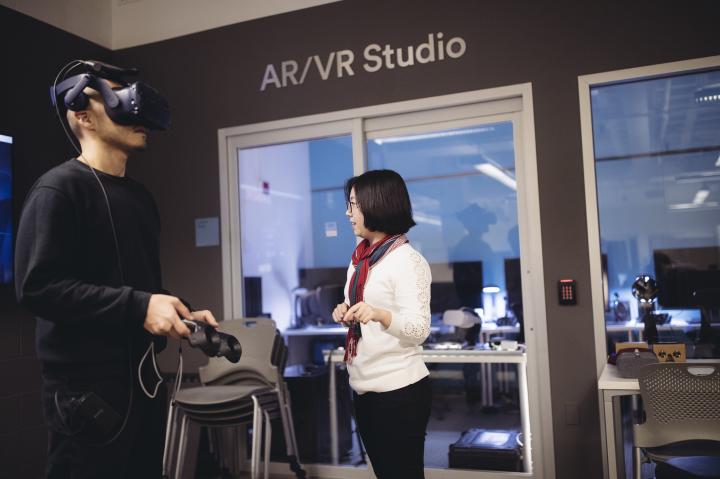 Overview
From the moment you step onto Harvard's campus, you're surrounded by innovation.
Join the world's future leaders in science and technology, take part in groundbreaking conversations and research in the humanities and social sciences, and push boundaries through inventive visual and performing arts. From funding to physical spaces, Harvard provides the resources and support for students and faculty to follow their curiosity as they experiment, investigate, and explore their world.
Research
Wherever your interests lie—in the sciences, social sciences, arts, or humanities—conducting original research opens transformative possibilities. Whether you choose to conduct your own research or assist with a faculty project, we will help find the funding to support you.
In recent years, students received over $7 million in research funding from a variety of international centers, specialized science initiatives, and academic departmental resources.
Our students work directly with Harvard faculty to broaden their studies and contribute to their chosen fields. You can pursue research as early as your first year for academic credit or as paid employment.
Engineering and Applied Sciences
The Harvard John A. Paulson School of Engineering and Applied Sciences (SEAS) is a diverse community of learners, leaders, and scientists working to address the most pressing issues of our time. SEAS helps students become "renaissance engineers," exploring a wide range of academic disciplines and approaching every endeavor critically and contextually.
With more than two dozen University buildings used exclusively for scientific research, students have access to a variety of labs and research centers.
In 2020, SEAS expanded into a purpose-built facility in Allston. The 500,000+ square foot complex features state-of-the-art classrooms, active learning labs, maker space, faculty labs, community space, and a café. Green design makes it one of the most environmentally sustainable facilities of its kind.
Explore SEAS
The Harvard John A. Paulson School of Engineering and Applied Sciences offers an unparalleled opportunity to be part of an excellent engineering school inside of one of the world's foremost research universities.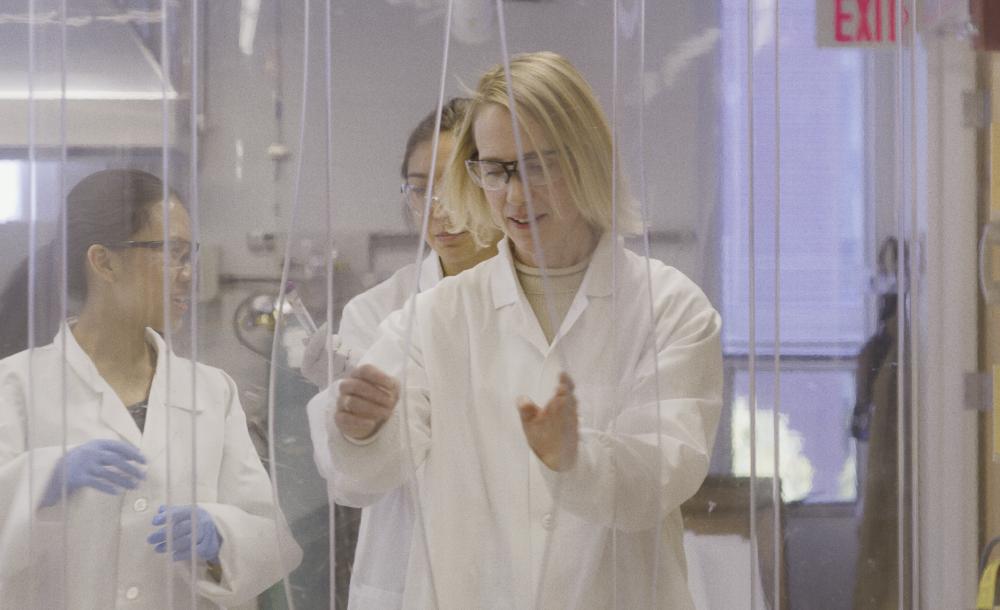 Innovation Labs
Whether you're here to explore the world of game-changing entrepreneurship, or simply interested in learning about innovation more broadly, the Harvard Innovation Labs will support your endeavors.
Students can take advantage of office hours with faculty mentors and industry, attend community events and workshops, and share thoughtfully-designed meeting and lab spaces, including:
Sustainability
Harvard is proud to lead the charge in environmental research and policy initiatives. In 2008, Harvard announced a goal to reduce greenhouse gas emissions by thirty percent by the year 2016. We met that goal, and are working on new sustainability goals for the next chapter in Harvard's history.
Working on an innovative sustainability project or have a great idea? Apply for a student sustainability grant from the Office for Sustainability to make it a reality.
Students and faculty work side by side to craft sustainable policies and develop new ways to reduce energy usage both at Harvard and in the wider world. Your work helps Harvard achieve its environmental goals, and paves the way for a brighter future for our entire planet.