Overview
Explore what makes Harvard such a unique place to live and learn.
At Harvard, you'll be immersed in an environment of unlimited possibility. Explore thousands of courses. Get lost in the millions of volumes in Widener Library. Debate with classmates and professors who will open your eyes to new perspectives. Follow your imagination wherever it leads.
Ready to learn more?
Sign up for an online information session
In these hour-long online sessions, an admission officer and an undergraduate student will share information and answer questions about academics, student life, admissions and financial aid at Harvard College.
A Place of Transformation
Brilliant thinkers come to Harvard to learn, challenge themselves, and grow as students and human beings. They graduate with a fuller sense of who they are and how they can use their talents.
Everything at Harvard is designed to support that process of transformation. Extend your learning by taking courses at any of Harvard's twelve graduate schools or at MIT. Conduct research as early as your first year, either during the school year or during the summer. Collaborate with peers at the Innovation Labs.
Explore the full range of Harvard's curriculum—without missing dinner with your friends. Your academic advisers help you choose your path and provide the guidance to get you where you want to go, whether you're designing a custom concentration or enriching your degree with a secondary field.
Collaborative Learning Video
This preview video does not contain audio.
Academic Snapshot
Academic Snapshot
At Harvard you will learn in world-class laboratories, libraries, museums, and research centers. You can study abroad with your full need-based financial aid, or cross-register at most of Harvard's graduate schools. Explore cutting-edge, funded research opportunities available year-round, and receive individual guidance and support from the Mignone Center for Career Success.
Our Academic Life by the Numbers
Statistics
12 12 Median Class Size

7:1 7:1 Student to Faculty Ratio

> 400 400 First-Year Advisers

98 98 % Graduation Rate
Your First Year
At Harvard, you will have the chance to choose your own academic path. You'll select from a wide range of offerings as you devise your own course of study, while advisers and mentors will help you understand your options and follow your interests. All students declare their concentrations in the middle of their sophomore year, leaving you plenty of time to explore your academic interests and curiosities.
If you're like many Harvard students, one of your first choices will be to enroll in one of our 129 Freshman Seminars. These courses are capped at fifteen students, meaning you'll have plenty of close interactions with faculty members and classmates. Seminars are a great way to explore your interests, dive into the academic environment, and form relationships that will last all four years—and beyond.
Fields of Study
Fields of Study
By your second year, you'll focus your education on a particular field of study. At many schools, this is called a major. At Harvard, it's known as a concentration.

You don't have to select your concentration until midway through sophomore year. If the concentration you're interested in is not available, you also have the opportunity to work with an adviser to create your own.

Students may choose to supplement their concentration with another area of focus. We call these secondary fields; you might know them from other schools as minors.
Explore New Subjects and Ideas
Program in General Education
Harvard's Program in General Education ensures that every student engages with a broad range of topics. With an emphasis on courses with real-world applications, the program aims to make our students more informed citizens and leaders.
Dual-Degree Music Programs
Did you know that Harvard offers dual-degree music programs with two of Boston's most renowned music schools, New England Conservatory or Berklee College of Music? Students enrolled receive a Bachelor of Arts (A.B.) from Harvard College and a master's degree.
Study Abroad
The Harvard community extends around the globe, and so do our academic opportunities. You can study abroad and bring your need-based financial aid with you. Spend a summer, semester, or full year immersed in another country and culture.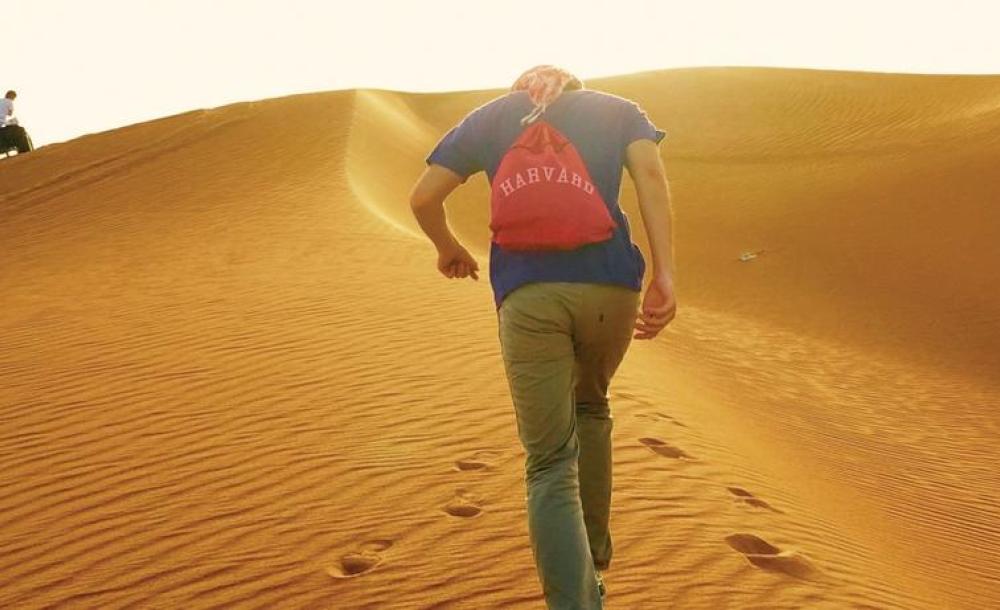 Faculty Engagement
From your first day on campus, you'll have access to some of the world's greatest scholars. Nobel laureates lead introductory courses. Pulitzer Prize-winning authors teach General Education classes. National Book Award winners lead First-Year Seminars.
Don't be intimidated. These impressive people are here to share their knowledge—and they love meeting and interacting with their students. You can meet up with professors before and after class or during their open office hours. Maybe you just made a major scientific breakthrough or just have a simple question. Either way, you'll enjoy a one-on-one conversation with a leading scholar who may turn into a lifelong friend and mentor.
Collaborative Research
Work closely with faculty members by participating in research, or take the reins and lead your own project. No matter your interests, you're sure to find opportunities that spark your curiosity. Along the way, you'll contribute to our understanding of the world and build relationships with leading scholars.
Learn More About Harvard
Join our email list to download our brochure and stay in touch.