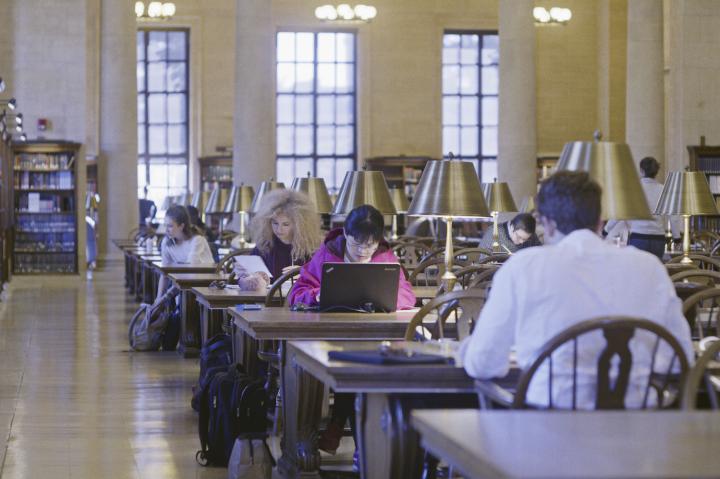 Overview
We look forward to learning about you through your application.
Here you'll find a detailed explanation of each admission application requirement. Most of the information here applies to both first-year and transfer applicants. 
Don't forget to reference our Application Tips for guidance on filling out the Common Application.
Application
We accept the Common Application and the Coalition Application by Scoir. Both are treated equally by the Admissions Committee. Complete and submit your materials as soon as possible to ensure full and timely consideration of your application. If you use the Common Application, you must submit your application before your supporting materials (Secondary School Report, Teacher Recommendations, etc.) can be released to a college. Until you submit your own application sections, no part of your application will be transmitted to the Harvard Admissions Office.
Submitting Your Application
Additional application questions
School Reports and Teacher Recommendations
Secondary School Report
The secondary school report is a required form that is submitted by your school counselor or another school leader. This form gives an overview of the student's academic record. It includes the applicant's academic transcript(s), a letter of recommendation, and a school profile (if available). If a counselor is unable to submit a letter of recommendation for the applicant, another teacher or school leader may submit an additional recommendation letter. 
Midyear School Report
When you apply, your school counselor will often send your transcript with few or no senior year course grades included. That is why the midyear school report is required - to allow us to review your performance in the first half of your senior year coursework. The midyear school report must be completed by your school counselor or other school official. Please request that the midyear school report is completed and returned to our office as soon as possible. 
Midyear School Report FAQs
Teacher Evaluations
Ask two teachers in different academic subjects who know you well to complete the Teacher Recommendation forms (which includes an evaluation form and a letter of recommendation). If you wish to submit additional letters of recommendation, you can do so after you submit your application. In your application confirmation email, there will be a personalized link to send to your recommenders.
Final School Report and Transcripts
All admitted students who choose to enroll are required to send a Final School Report and transcript as soon as their final grades become available – no later than July 1. The Final School Report and transcript should be completed and sent by a school counselor or other school official through Parchment/Docufide or Scrip-Safe International, if your school has access to these submission options.
IB students should send their final results as soon as they are released in mid-July. We will expect to see final A levels results by mid-August.
Standardized Test Scores
For the College Classes of 2027-2030, students may apply for admission without standardized test scores. Please read our announcement for more details on the application changes for the upcoming cycles. 
If you choose to submit standardized tests, you may submit the SAT or ACT (with or without the writing component). While the College Board no longer offers Subject Tests and they are not a requirement for applying, you may submit Subject Tests taken in the last 5 years. If you choose to submit Subject Tests, it is more useful to choose only one mathematics test rather than two. Similarly, if your first language is not English, a Subject Test in your first language may be less helpful.
Standardized Testing FAQs
Supplemental Materials
Our standard application materials typically give us ample information for making admission decisions. However, we recognize you may have truly exceptional talents or achievements you wish to share, and we want you to have every opportunity to best represent yourself.
At the discretion of the Admissions Committee, supplementary materials—such as music recordings, artwork, or selected samples of academic work—may be evaluated by faculty. These materials are entirely optional.
Learn More About Harvard
Join our email list to download our brochure and stay in touch.