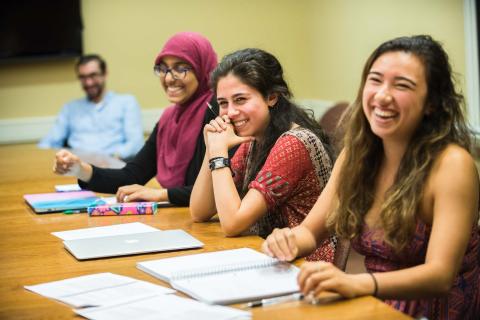 Application Tips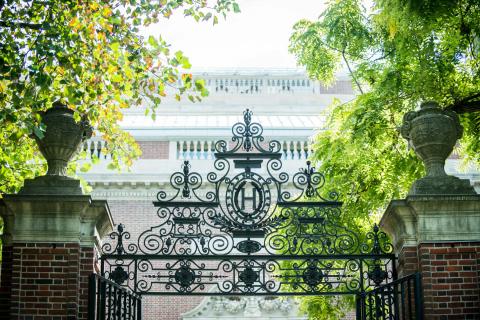 We're here to help
To apply for admission as a first-year or transfer student at Harvard, you will start with the Application. Fill out the Common Application or the Coalition Application, Powered by Scoir (choose one, we have no preference), followed by the supplement to help us get a better sense of who you are. Not sure where to start? We've gathered some helpful tips on how to fill out the main application and the Harvard supplement.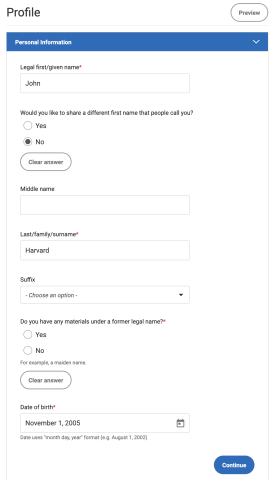 Profile
The Profile section is a place where you'll share detailed information about yourself, including contact information, demographics, and fee waiver request. It's always a good idea to review the information here and update any details, if necessary. Please note that none of the demographic questions in this section are required.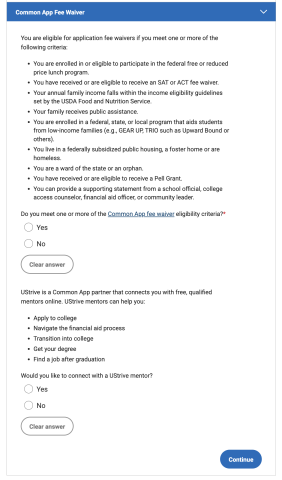 Application Fee Waiver
The application fee covers a very small portion of the administrative costs of processing applications. However, if the fee presents a hardship for you or your family, it will be waived. Each applicant applying with a fee waiver should select an option for a need-based fee waiver. Do not let the application fee stand in the way of applying!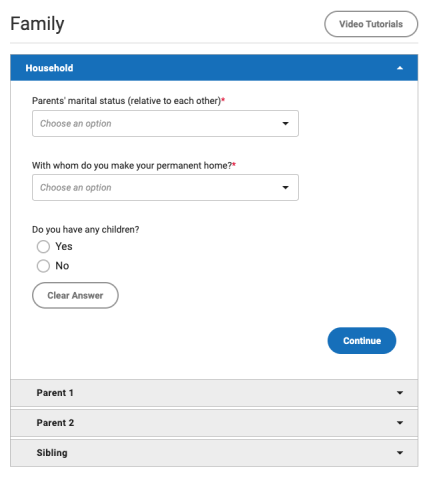 Family
In the family section, you'll share information about your household, your parents, and any siblings. Most colleges collect this information for demographic purposes. Even if you're an adult or an emancipated minor, you'll need to fill out this section.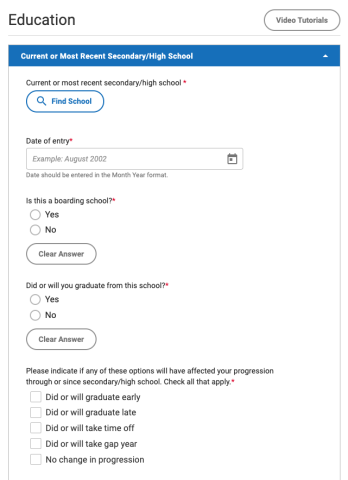 Education
In the Education section is where you will share information about your current school or coursework, academic honors, and future education plans. Here are some tips on commonly asked questions.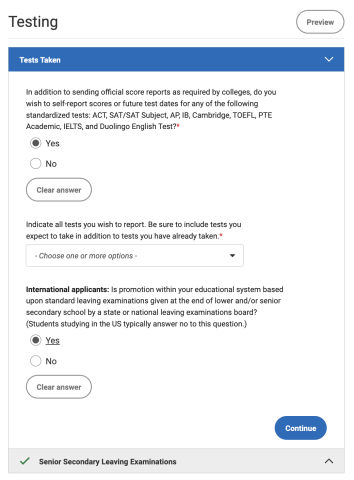 Testing
Standardized test scores are optional for the College Classes of 2027-2030. The Testing section is where you'll enter your self-reported scores for any standardized tests that you've taken and wish to report to colleges. However, remember that if you self-report your test scores and you are admitted and choose to enroll at Harvard, you'll be required to submit your official score reports. View more information on our standardized testing requirements on our Application Requirements page.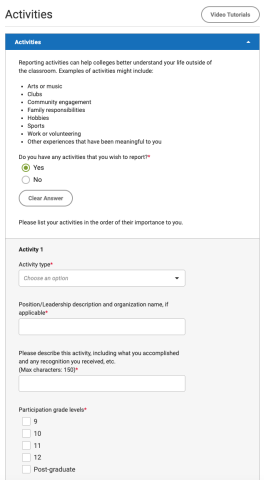 Activities
The activities section gives you the opportunity to tell schools more about who you are and activities you're involved with outside the classroom. You'll have the opportunity to list up to ten activities, but that doesn't mean you need to enter all ten.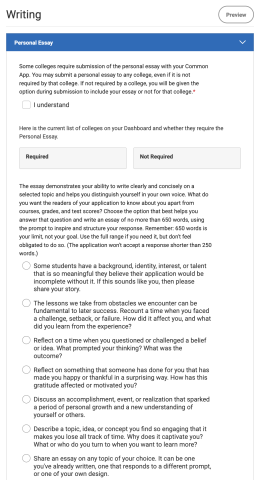 Writing
The first section is the personal essay. Harvard requires the submission of the personal essay with your application. We also offer an opportunity to add an additional information.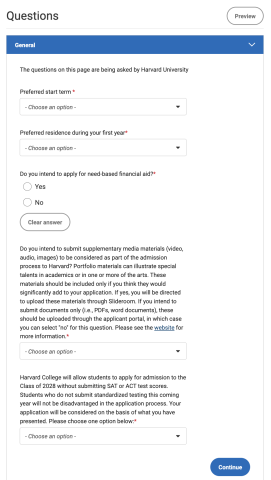 Harvard Questions
Each college or university that is a member of the Common Application and/or the Coalition Application - Powered by Scoir has an opportunity to ask applicants a series of school-specific questions separate from the common part of the application. The Harvard supplement contains a series of questions that help us learn more about your academic, extracurricular, and personal interests. You application is not considered complete until you submit the supplement.
Writing Supplement
The supplement includes five required short-answer questions, each with a 200 word limit. We want to ensure that every student has the same opportunity to reflect on and share how their life experiences and academic and extracurricular activities shaped them, how they will engage with others at Harvard, and their aspirations for the future. Our continued focus is on considering the whole student in the admissions process and how they have interacted with the world.