Maybe you're like I was and are concerned about how to navigate a place like Harvard. That's okay! It's a big transition!
Being from a small high school of around 200 students, I was terrified of the prospect of soon studying with over 6,000 other undergrads and was sure I'd be thrown to the wolves.
But let me just say, I was wrong.
I was blown away by the extensive support network that Harvard provided me. As a first-year student, I was assigned a proctor, a Peer Advising Fellow, and an academic adviser.
A proctor is an adult that lives with their assigned students in a dorm entryway of 15-30 first-years. This person acts as a Residential Assistant but is also affiliated with Harvard as an employee or graduate student, which grants them an extensive knowledge about the college, so they're able to give you advice about academics, extracurriculars, etc!
Additionally, you'll be assigned a Peer Advising Fellow (PAF). A PAF is an upperclassman who was selected to help offer a student's perspective to any questions you might have. I had an incredible PAF named Gemma who was first-generation college student, like myself, and was one of my biggest supporters freshman year. From answering late night questions about choosing classes to her many texts just checking in, I felt completely comfortable asking Gemma for help when I was confused or struggling over an issue.
Her support and guidance inspired me to also go on to become a PAF, so now I've got nine, amazing first-years under my wing, who are all rocking their first year so far!
And lastly, you'll be assigned an academic adviser. This is a faculty or staff member who can help answer any questions about concentrations, classes, careers, or anything really! I am passionate about public service, and I was surprised and thrilled to be paired with the Assistant Dean of Public Service. At first, I figured I was going to be one of dozens of advisees, but I was shocked to realize that he only had one other advisee! That meant that I was really able to receive a lot of personalized attention and make an impactful connection with him.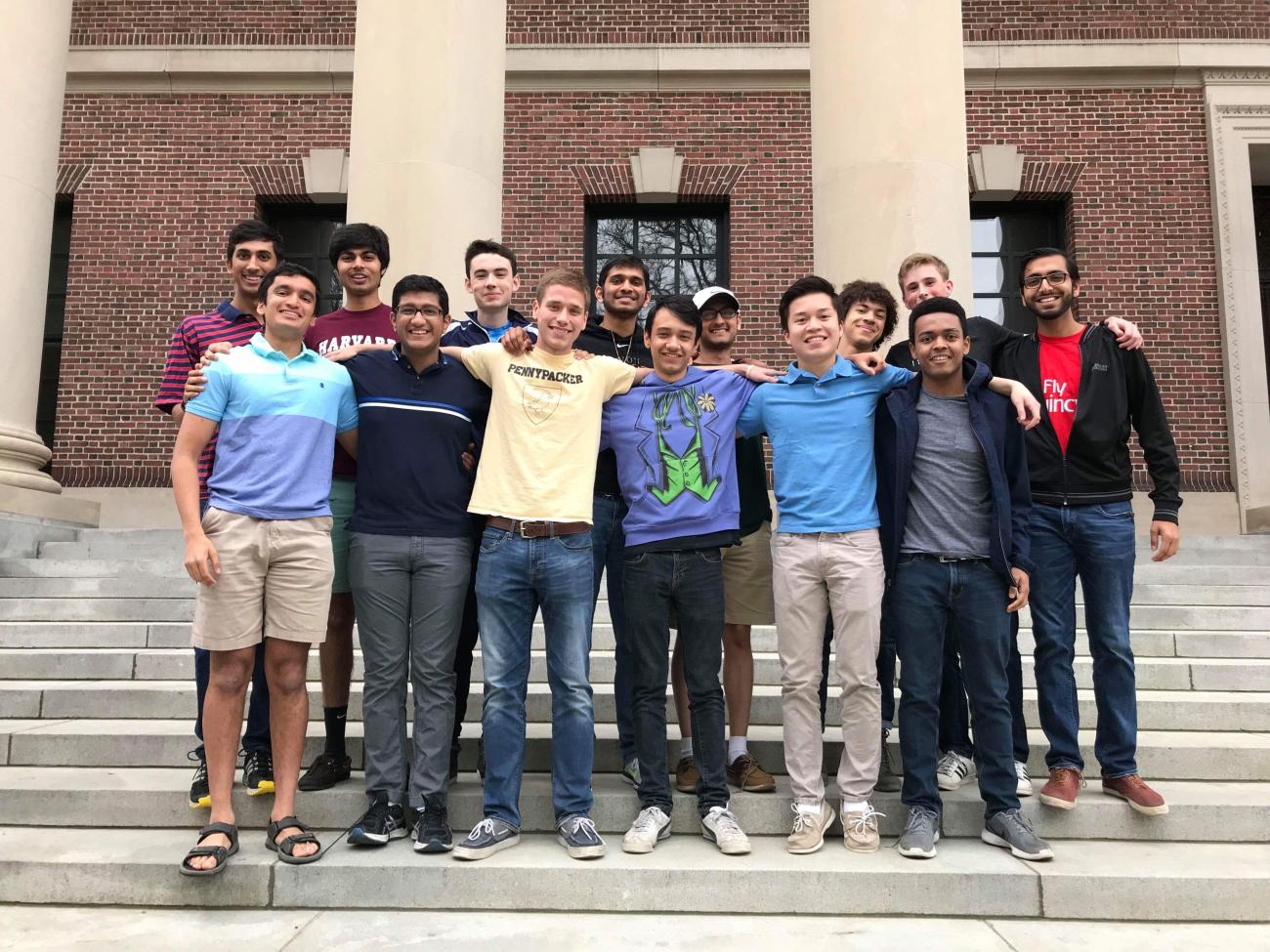 In addition to this "Advising Trifecta," I was also able to get paired with a First-Gen Alumnus who has helped offer advice and guidance by sharing his story and experience! Beyond that, different programs are always being put on by Harvard Primus (the first-gen / low-income student union,) the Office of Career Services, the First Year Experience Office, and just about anywhere else you could think of on campus!
Above all, I found an incredible family in my friends. From our late night study sessions to our guilty trips to ice cream, my friends have been there, and I couldn't have done it without them!
I know this might have been a lot thrown at you, but I hope it shows you that you're not expected to know it all once you get here. Your first year of college can still be scary, and it will still be tough, but you'll have a family there for you every step of the way! Even now, if you ever have any questions, reach out to us, and we'll be here as you prepare for this next great adventure!
---
Peer Advising Fellows (PAFs) are sophomores, juniors, and seniors who help first-year students navigate academic, extracurricular, and social opportunities at Harvard. For more information visit the Advising Programs Office.