I expected a lot of things from my junior year of college, but finishing the semester in my childhood bedroom was something I did not see coming.
I remember vividly going out dancing with my friends in the first week of March. We talked and joked and laughed. We made plans for the rest of the semester. We weren't seniors, and so our time together felt limitless. A few days later I woke up to an email: due to the imminent danger of the rapidly spreading Covid-19 pandemic, students would have to leave campus at the end of the week. As we packed up our belongings and hugged our friends goodbye, it became clear that our new reality would present us with some of the greatest challenges not only of our education, but of our lives thus far. 
Whether you're a prospective college student, an incoming first-year, or a student already, we are all united in the goal of fostering safe and supportive college communities in the wake of the pandemic. I won't lie to you: it is difficult to maintain friendships, keep up with coursework, and work campus jobs when you cannot physically be on campus. It is difficult to think about school when the problems facing our families and communities feel more salient than ever before. As we all face decisions of where we will live and learn in the next year, whether on campus or off, it is more important than ever for us to support one another.
We are our campuses. Our communities persist, even when spread out across the world.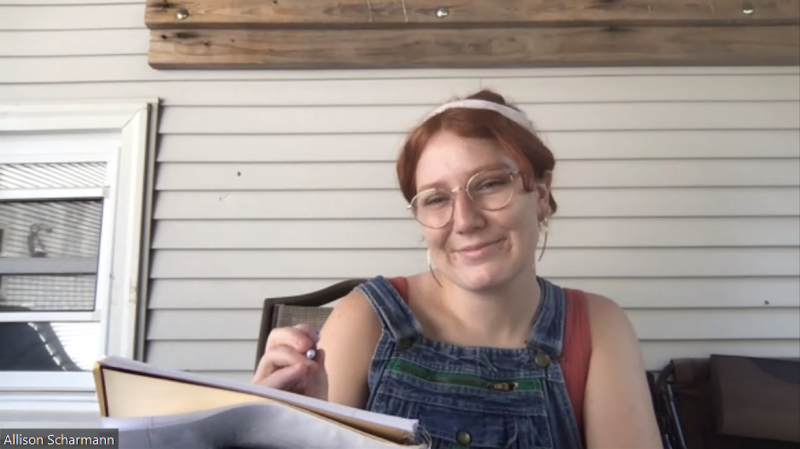 If you are nervous about what the coming year has in store for you, scared of losing touch with friends or with making new ones, I hear you. This semester has taught me the value of checking in on friends, of finding ways to share activities and spend time together even from afar. I have been to more Zoom birthday parties than I can count on two hands! In the absence of college dining halls, my friends and I will "grab a coffee" — or, brew separate coffees and drink them while chatting on the phone. Meetings for extracurricular activities or for work are just as much about learning what others are up to as they are about getting work done. Online platforms allow us to play games with one another, watch movies together, and attend incredible panels and events. Just a few weeks ago I was able to attend a Q&A by legendary activist Angela Davis hosted by the Harvard Prison Divestment Campaign — all from the comfort of my room. 
The world pushes onward, in spite of our best efforts to slow it down. What makes this upheaval bearable is our commitment to one another and to the many communities we are a part of. It may be harder to see each other in person, but it is easier to come together across arbitrary geographic boundaries and work towards common goals. We are not defined by our physical distance. You may not have the first-year, sophomore, junior, or senior year of college that you imagined. I know I certainly won't. What matters is that we take care of one another. That, with so much hurt and pain in the world, we are at one another's sides, be that in fights for educational equity or for social and racial justice. We will make the most of this, and we will come out on the other side stronger for having done so.