To the incoming Class of 2025: congrats!
I hope you all have been taking the last few weeks to relax, now that your college decision-making is over and the hard work from the last four years has paid off. I know that one thing I did not regret doing in May of my senior year of high school was catching up on sleep. I recommend giving it a try.
What I am here to offer the incoming first-years (and perhaps future classes down the road!) is my advice as someone in their last few days as a first-year. Harvard is a wonderful, new, and exciting place, and I hope to share my enthusiasm about that with you. I also hope to provide you genuine advice that may help when you're struggling to finish that Expository Writing paper, or searching for the confidence to email your professor. To the list we go!
1. Learn where and who to go to for help. 
When I first got to Harvard, I was overwhelmed with the number of resources available to me. Before the start of the year, I'd recommend sitting down and taking time to acquaint yourself with the resources that can help you get through any p-set or paper! A few of my go-to favorites are: getting essay help at the Harvard College Writing Center, receiving peer tutoring and academic coaching at the Academic Resource Center (ARC), and scheduling one-on-one sessions with teaching assistants (TAs) or course assistants (CAs). Also, don't be afraid to ask for an extension on an assignment — you're not going to ruin your relationship with your professor! You're a human being, not a productivity machine. 
2. No matter what, don't cry on Housing Day.
As a first-year who was probably a little bit too invested in Housing Day lore, believe me when I say that no matter what house you get into, it will be the best house! The community in each house is so welcoming, and every house has its own unique way to show appreciation for its new members, whether that be with UberEats/DoorDash vouchers, house merch, or care packages. You also now have access to amazing tutors who are there to support you academically and emotionally. Also, in what very well may be the best part of Harvard's housing system, you can play with your tutors' pets!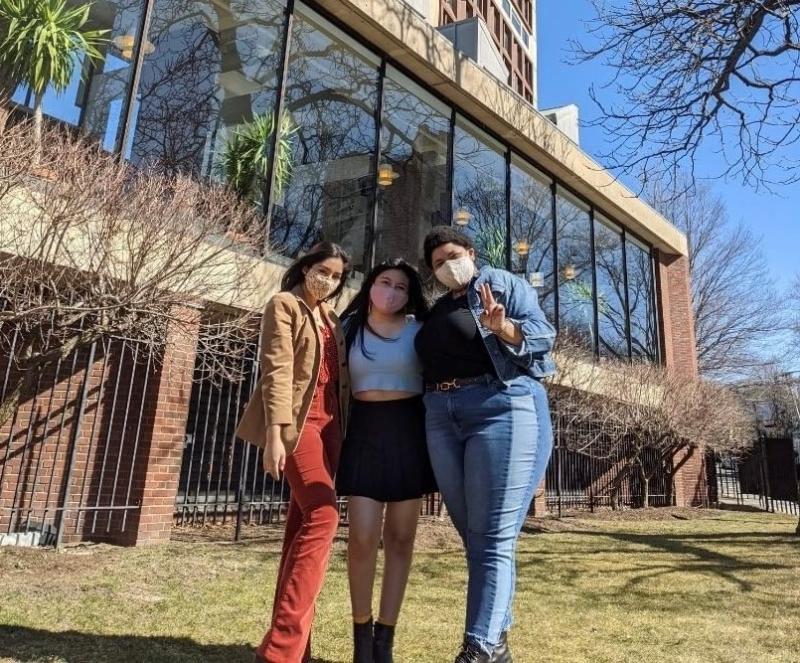 3. Actually talk to your professors.
Now, this is something that I'm advising myself on as well. I know that as a first-year, you might be nervous about reaching out to professors — my friends and I certainly were! Harvard does have lots of famous researchers and world leaders teach classes, and sometimes, I'll admit, looking up their Wikipedia page before class starts can make them seem really intimidating. My simple advice: professors aren't scary! Your professors would love to meet you! They are real people, with families, pets, and good days and bad days. Form genuine relationships with these people, as their experiences and advice are so, so valuable.
4. Reach out to potential friends.
This is for all my fellow introverts: in your first year, everyone is looking for friends and for people to hang out with. No one wants to be the first one to reach out, or speak up (at least in most cases). And feeling this way is completely normal. All friendships require at least some degree of effort and maintenance. I feel like many people realize this for the first time in college, because it's the first time you aren't tied to other people by location, like in high school. So, don't be afraid to ask that fun person you see in your Instagram stories to hang out, or Zoom DM a cool person in class to grab boba!
5. Last but not least: Be comfortable with being uncomfortable. 
Your first year will be defined by uncomfortable and awkward moments. Embrace them, rather than shy away from them. Your first year is meant to open your eyes to new experiences. Trust me, you'll look back on them fondly by the end of the year. To the Class of 2025: Welcome to Harvard!!