Prineha Narang has perfected the art of finding balance. 
In the variety of roles she plays both on and off campus, Narang has found that balancing her work with activities that she enjoys – such as spending time with her three dogs or going for long runs – only helps her to work more effectively.
"When I advise my students now, I try to emphasize the importance of balance," Narang said. "Sometimes, it can be helpful to take a break and do something creative or different. This is not time wasted. This time is going towards something important."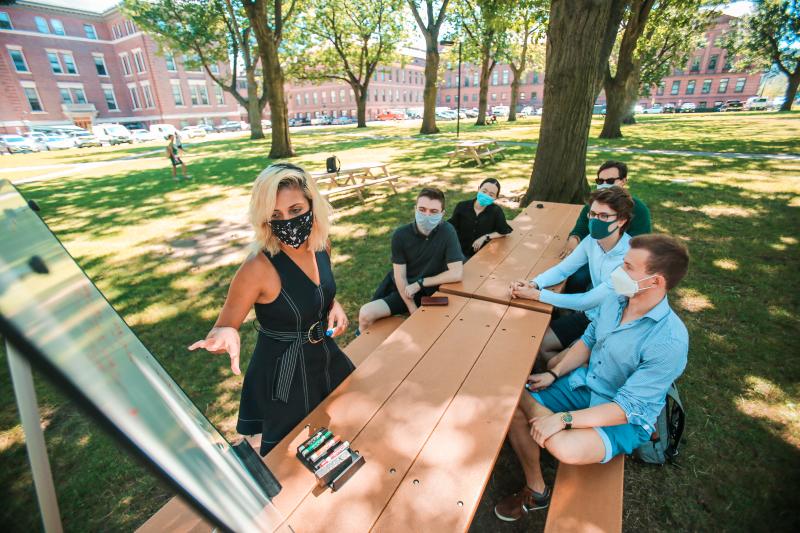 Narang first came to Harvard as a Ziff Environmental Fellow at the Harvard University Center for the Environment. Now, as an Assistant Professor of Computational Materials Science, Narang divides her time between the classroom and her lab. On the days when her courses meet, Narang steps away from her research and fully commits her time to her classes, office hours, and interactions with students. In an effort to make her teaching of quantum-level engineering more widely accessible and to help prepare future engineers for the workforce, Narang is now providing other educators with access to her course modules.
"There are great barriers to entry in both quantum engineering studies and in education as a whole. I hope that educators from all over the country and world can take the problems and course materials we have developed and teach it themselves. I hope that by making the course available more broadly, I can help lower these barriers of entry," Narang said.
Narang earned her Sc.B. in Materials Science from Drexel University before receiving her M.S. and Ph.D. in Applied Physics from the California Institute of Technology (Caltech) as a National Science Foundation Graduate Fellow and Resnick Sustainability Institute Fellow. While studying at Caltech, Narang discovered her love for California, which she now calls home. It was also during her time at Caltech that she developed a passion for the theoretical side of materials science and engineering.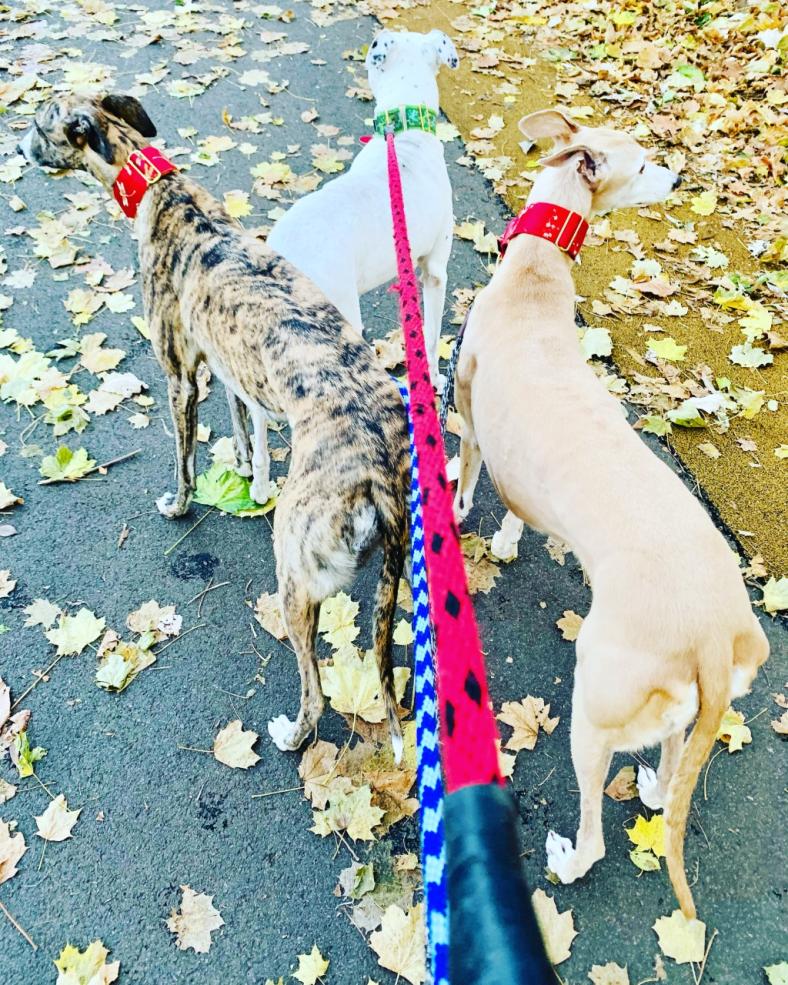 "I have always liked tinkering with things, constructing and deconstructing them, trying to figure out how they work," Narang said. "At the start of my career, I began to think more about the principles that govern this construction. What are the different ways we can construct this thing, and what are the advantages of one method over another? How do we understand some of the physical processes limiting how effective this thing can be?"
Narang explores these questions within her research at the NarangLab, which she established in 2017. There, she and her team study computational science, condensed matter theory, quantum photonics, and quantum information science. Most recently, Narang has been exploring how quantum materials, such as photons, behave when they are not in equilibrium. She hopes to understand how she can harness the effects of this nonequilibrium to improve technologies within our current energy computing and information infrastructure.
"These questions, and our methods of answering them, all come from the same motivation I have always had: to make things better for others, to improve what already exists," Narang said. "In order for people to leave a current paradigm or approach and do something differently, they must see the promise in our new methods. When we think about engineering at the atomic level, it allows us to unlock that promise for others."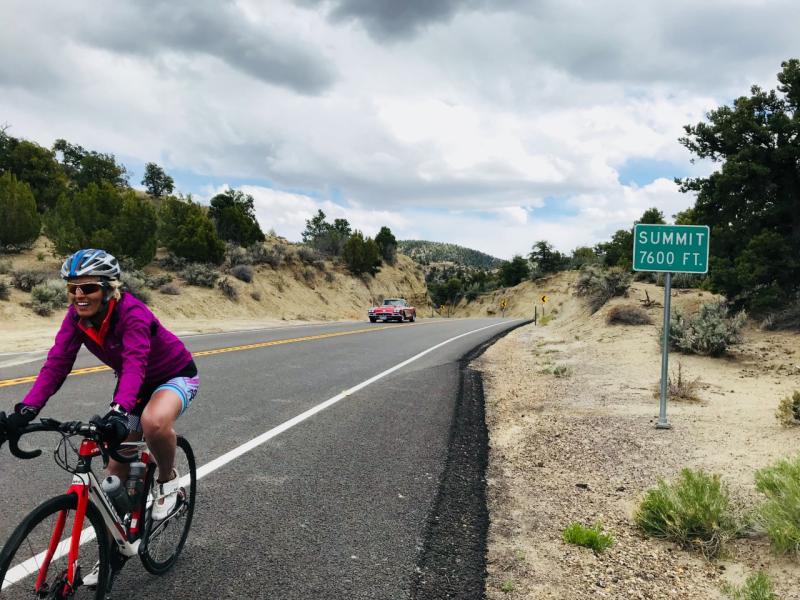 In her efforts to balance her intellectual efforts with her extracurricular passions, Narang spends much of her free time running, cycling, and swimming as training for full-distance Ironman triathlons. She rescued two greyhounds and one mixed-breed dog who often run with her, though they prefer sprint distances. In all of her endeavors, both in the classroom, the lab, the pool, or the running trail, Narang remains energized and inspired, fueled by the impacts she sees in both her physical training, the excitement of her students, and most importantly, her research.
"There can often be a gap between the types of discoveries that happen in labs and the technologies that people use in greater society," Narang said. "I feel that our lab has bridged this gap, and continues to do so. We have a chance to make bigger impacts, to see our work come to life. This continues to be one of the biggest motivations for the work that I do."
Prineha Narang teaches several courses in the Physics, Applied Physics, and Engineering Sciences departments, including "Introduction to Quantum Theory of Solids" and "Theory, Dynamics and Transport in Quantum Materials," which can be viewed in the Harvard course directory.