I owe my acceptance to Harvard, in part, to Twitter.
More specifically, I owe my acceptance to Harvard to the time I spent as a bored 17-year-old scrolling through Twitter in search of information about applying to college. My parents expected me to go to college but, because they hadn't gone themselves, I had to figure out where, when, and how to apply on my own. This led me down an online, college research rabbit hole in search of colleges in my home state of Massachusetts — one of which, on its Twitter account, referenced its relationship with a program called Questbridge.
Questbridge, I learned, is one of many programs that exist to help first-gen and low-income students, students like me, apply to competitive colleges and universities. At the time, I didn't know that such programs existed at all. The ripple effect of this discovery led me to apply to the Princeton University Summer Journalism Program, a boot-camp style program for low-income students interested in journalism that also provides college admissions support. That I was accepted must have been some act of divine intervention, because from that day forward the entire trajectory of my life began to change.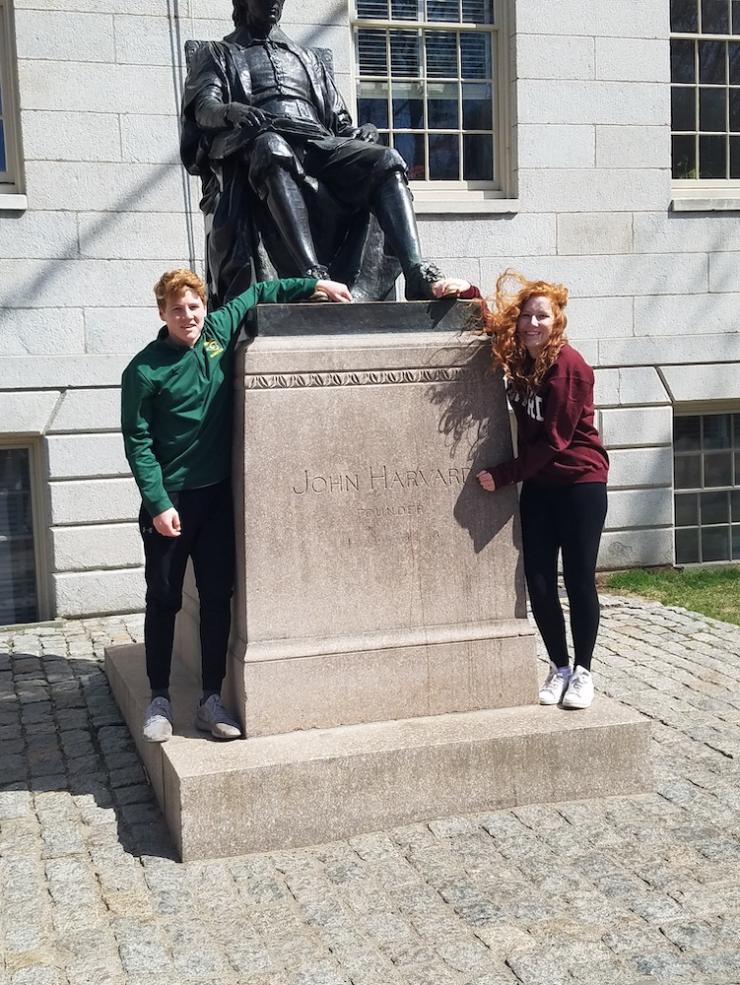 Before doing this program, my plan was to apply to a few schools in Massachusetts and New York City and call it a day. I loved school and I worked hard, but I didn't think I was cut out for the Ivy League. Not even 18 years of living in Massachusetts was enough to put Harvard on my radar.  It seemed to me that to get into a school like Harvard required a perfect SAT score, flawless grades, a private school education, and genius-level competitive and extracurricular achievements — or, to put it simply, perfection. I went to a regional public school in a tobacco farming town of 9,000 people and spent a substantial amount of my free time boxing and selling donuts behind the counter of a local restaurant.
Thankfully, my mentors at the journalism program did not agree with me. With their encouragement, I realized that it didn't matter what high school I went to or how much money my parents made — what mattered was that I was passionate and hardworking. My lived experiences were something I had to offer, not hide. It was with this encouragement that I set my sights on Harvard, knowing that no student from my high school had ever been accepted. I worked tirelessly on my essays, stayed true to myself, and sent in my application to the early action round.
On December 13, 2016, I opened my applicant status portal, saw the word "Congratulations!" and screamed at the top of my lungs. I accepted my offer the very next day and never looked back.
And to think, if I hadn't been scrolling through Twitter four years ago, I might not be standing here now.