One of the first events that I attended at Harvard was a panel on which the former Secretary of Education, Arne Duncan, spoke about education and how to go about improving it. I quickly fell in love with the JFK Jr. Forum's setting and what it sought to do for not only the students of Harvard University, but also the Boston and Cambridge Community.
The JFK Jr. Forum offers a space of open discussion and debate on various issues and topics. More than that, the Form brings people from all walks of life and different professions, such as activists, politicians, public servants, heads of state, ambassadors and diplomats of all sorts, academics, political strategists, world leaders, and others, who share their life experiences, motivations, and perspectives.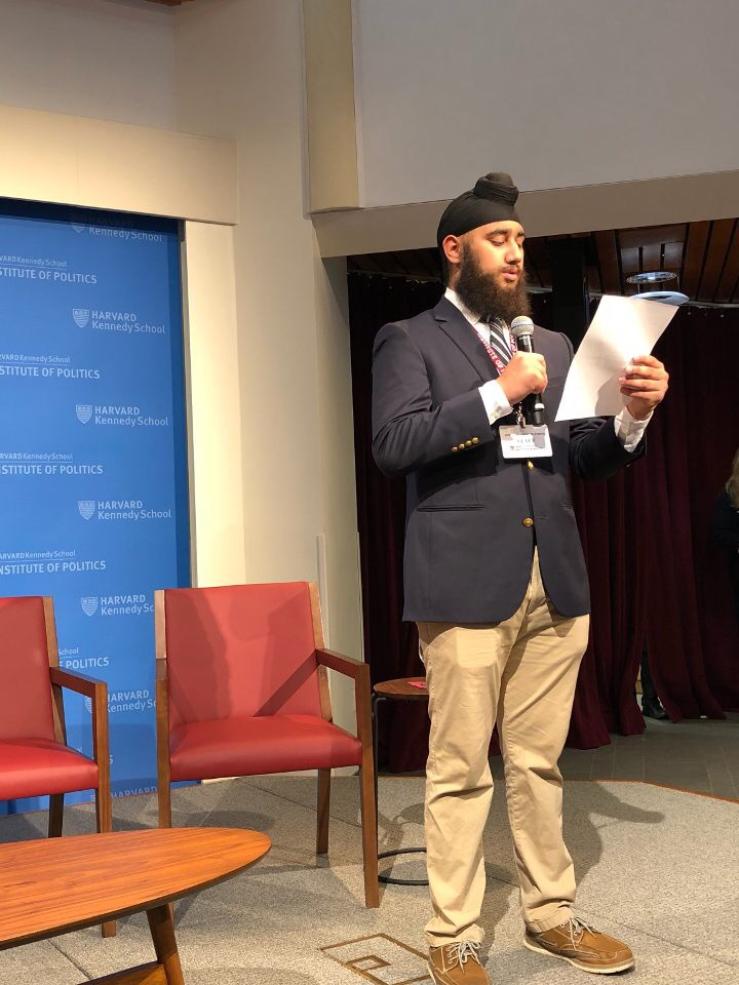 After attending a few Forums, I decided to apply in order to become a member of the John F. Kennedy Junior Forum! After the application and interview process, I got selected as a member! Members of the Forum get opportunities to staff and organize the Forums, but also get the opportunity to meet some of the amazing people who come through as the Forum guests. For instance, throughout my semester and half at Harvard thus far, I have had the privilege of meeting the former President of Columbia, the former President of Mexico, Congressman Joaquin Castro, lawyer and social justice activist Bryan Stevenson, CNN anchor Don Lemon, and Vice President Al Gore to name a few.
With each interaction, I had gotten to learn more and more about personal experiences and the kind of person it takes, the experienced and skills required to go into fields such as government and activism.
Listening to amazing speakers like Malala Yousafzai, President Julius Maada Bio of Sierra Leone, and the former Ambassador to Japan, Caroline Kennedy, I've not only learned about their life experience, but I've also been inspired to go into public service.
Living day to day at a place like Harvard may sometimes be something of a cycle: going from one class to another, going from one meeting to the next, completing one assignment and moving onto the next one, so and so forth. That being said, it's easy to get trapped in a bubble that may cause us to forget that we attend such an amazing university and forget to be grateful for what it offers to us.
It's moments in the Forum that allow me to overcome that very jadedness and experience a feeling that can only be described as, "Wow, where else does this happen!"
Being a member of the JFK Jr. Forum committee has been one of the best highlights of my first year at Harvard and I have no doubt that it'll continue to with the amazing speakers that come through the Forum and the thoughtful conversations that occur within it.