College is different from high school in a lot of ways, but perhaps the biggest one is that you don't move into your high school! 
For most students (even those who went to boarding school, I promise I didn't forget you!) attending a four-year college means moving to a new place and adjusting to a new academic, social, and residential environment. There are few days in college that I remember more vividly than the day I moved in. Growing up in Western Massachusetts, I wasn't unfamiliar with New England or Boston, but I didn't know anything about Harvard. By the time I finally parked my car in Harvard Yard (pun intended) I was so anxious to move in that I practically jumped out of the car and rushed up four flights of stairs to my first-year dorm room. I had spent months dreaming of this moment and it was finally here! 
But I wasn't just dreaming about it, I was planning for it. I spent the summer before college doing everything I could to prepare for this new chapter of my life. For the first time, I was living on my own. I must've gone to Target and TJ Maxx 15 times that summer hunting for bedding, throw pillows, surge protectors, desk lamps, tiny trash cans, and whatever else I found when I Googled "college dorm supplies" — but it didn't quite feel real until, dripping with sweat in the late August heat, I pulled all these objects from my car and hauled them up the stairs to my dorm. When it comes to figuring out what you can, can't, should, and should not bring to college, Google is your friend! Harvard has a neat list of items you're encouraged to bring with you, as well as items that you can't have in your dorm. Make sure to check out what your specific school allows. A few things that are easy to forget, but useful to bring, are laundry bags or baskets, umbrellas (important for New England weather!), and extension cords.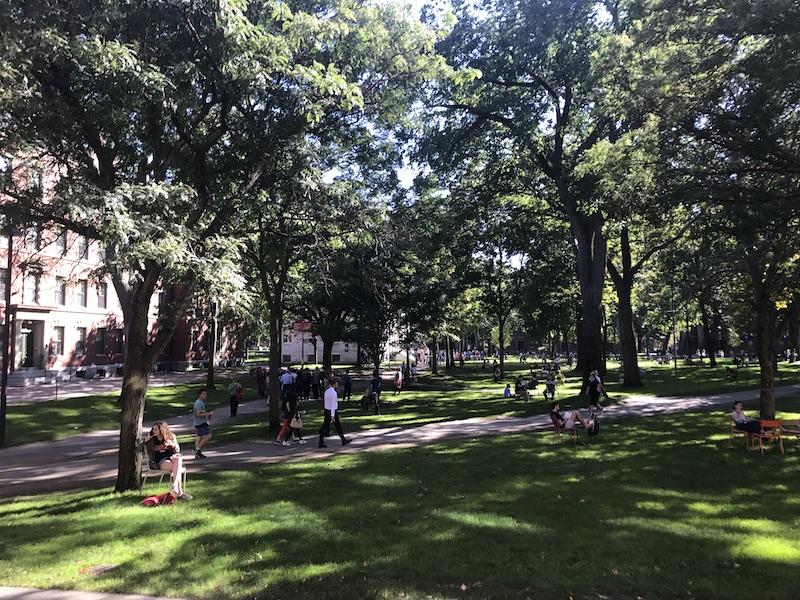 Another change from high school to college is the amount of freedom you have. When I was in high school, my parents could check the driveway for my car and know, instantly, whether or not I had gone to school that day. In college, there are no guardians to make sure you're waking up early, going to bed on time, doing your homework, eating meals, etc. For some students, this isn't a dramatic transition from their life before college, but for others it is. It can be difficult to juggle classes, activities, and taking care of yourself in new environments. It's important to find a system (Google Calendar, a planner, sticky notes, whatever works for you!) for keeping track of your schedule and commitments. No matter what, you want to make sure that you're getting enough sleep, eating meals, and making some time to exercise and to see your friends. Remember: your social, emotional, and physical health matter just as much as your academic performance — you'll be surprised at how much easier it is to do your classwork when you're physically feeling your best!   
It's difficult to talk about college in pieces: classes, majors, social life, residential life, activities — each part of college comes together to create a holistic experience. You'll study in your dorm, meet friends in your activities and your classes, participate in activities with people from your major, and you'll do each of these things over and over again as you try new classes and clubs. College is less about having a single, unified social and academic experience, and more about the ways you learn and grow over time. The most important thing to remember is that, whatever college you attend, you belong there. Find balance, be kind to yourself and others, and take care of yourself. You're going to do great! 
College 101 is a recurring series in which Harvard First Generation Program coordinators answer the questions about college you didn't know you needed to ask! For more advice and information about applying to or attending college, you can email HFGP at firstgen@fas.harvard.edu.