Though strict quarantine may technically be over, the reality of the situation hasn't changed for a lot of college students right now.
With classes online, and most of us either at home, or if we're lucky, staying in a house with a few friends, it can feel super hard to maintain any sense of normalcy when it comes to what a social life usually looks like for us.
Personally, sometimes I can really struggle with getting on a zoom call with friends or for a club meeting when it feels like I've already spent a million hours in class online. Zoom and computer fatigue is so real! I think the important thing to remember is just to take the time to do things that are fun for you, wherever you are currently: whether that's doing some baking, watching a new movie, calling your friends, or anything else. 
While of course I want to be able to go hang out with my friends in the evening in person, it's simply not possible for me – they're all in different states right now! Obviously, this is tough, but remembering to focus on the fact that I can still talk with my friends has been super important.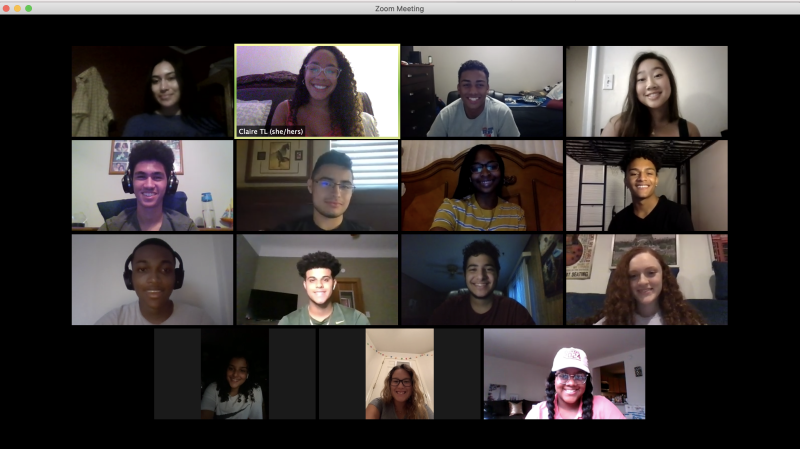 Another upside to all of this is I do feel like most of my clubs and organizations have been working really hard to make sure that we still have the opportunity to connect with each other even if it does have to be online. I think that this has been so important in terms of having things to look forward too! Living life through zoom can seem super repetitive sometimes and maintaining fun or exciting things coming up in your schedule is key so that everything isn't as boring.
Overall, this is definitely still something I'm working a lot on – I'm not going to pretend to have it all figured out! But one thing I do know is that keeping and growing my relationships with all my friends is definitely important to me. I try to let that guide me and get me through logging back into zoom so that I can see their faces to hang out! 
P.S. – If you have any fantastic tips for spicing up zoom hangouts, let me know! I'm always looking for fun things to do.