Picture this: You finish your very last final and get to finally leave the Science Center for the last time in what will be several weeks. As you snag a coffee (post exam treat!) and walk back to your dorm, you're already making plans for how many snacks you're going to eat and TV shows you're going to binge watch until you have to turn your brain back on come the end of January.
This is pretty much my process in a normal year after I've powered through my last final exam. I'm personally a huge advocate for taking winter break off and just taking the time to recharge. At Harvard, people are often involved in and excited about so many high-powered things, which is part of what makes it awesome, and some people really like to continue those passions over winter break or during winter session. Taking classes, volunteering, internships, and the like are all things people definitely do and totally enjoy during January – if that's what works for you, then definitely go for it! However, with the exception of my junior year, when I was studying for the MCAT, my winter break plans have largely consisted of sleeping for a solid 10-11 hours a day, catching up with friends from home (and school friends virtually), eating my mom's dinners again, and maybe fitting in a workout or two to make up for said dinner.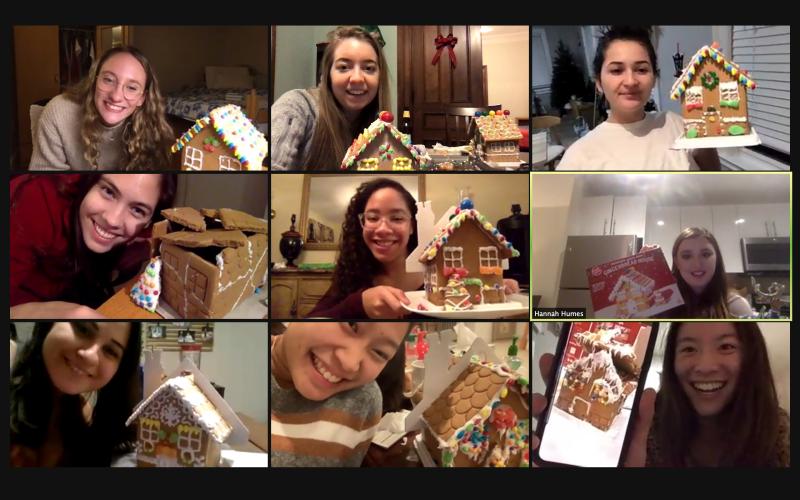 Relaxing over break has always been a very positive experience for me. Not only do I love having the time to hang with my family again, I also really benefit from trying to minimize my stressors. School can totally be stressful, finals included, and so having a break between semesters has really helped me avoid burning out and making sure I'm able to stay motivated for the spring semester and inevitable summer work. I know that if I've had the chance to take my mind off of school for a while, I come back so much more refreshed and also that much more excited about jumping into the semester and taking my classes. On the flip side, I know that personally I might really struggle to get excited about classes again if I'm wishing I had a break from my break. Also, to be 100% selfish for a moment, there's also some TV shows I'm just really excited to catch up on after a semester on the grind.
All of this isn't to say that I think that doing things over winter break can't be really exciting, rewarding, or productive! Like I mentioned before, if you think that's what's right for you then you should absolutely pursue it. I more so want to make the point that it's also totally okay to do pretty much nothing – you don't get a ton of unaccounted for time in college, and you should make sure you also take care of yourself and do the things you can to make yourself happy. Don't let anyone feel guilty about taking the chance to turn off your alarm and relax for a month.