You can only go to the MFA and Isabella Stewart Gardener museum so many times. 
Most students say they want to go out, but realistically, it's hard to escape the Harvard bubble when you don't have a clear itinerary available with more than just one thing to see, do, or eat. So, I've done the legwork for you! These are all things that I've had a fun, inexpensive time doing with a significant other, a friend, or my family. Also, this goes without saying, but all of these are safe excursions. Send this list to your friends and group chats, and have a great time!
Walk or take the 86 bus to Union Square and Prospect Hill Tower
Who you are: You theoretically want to dip your toes in the water of off-campus excursions, you're interested in walking through a bit of Cambridge, you're a fan of donuts, or you aren't allergic to good views of Boston and Cambridge.

Cost: Nothing, or up to bus fare and a snack
Union Square has shops and restaurants that you can stroll past, but people love going there for Union Square Donuts. The donuts there are huge, fluffy, and known to be some of the best in Cambridge, if not Boston. My personal favorite in the square is Reliable Market, because it has some Asian and Japanese snacks that other places like HMart don't have. I like to grab mochi and a drink at Reliable Market before walking up to the Tower and enjoying the food and the view together.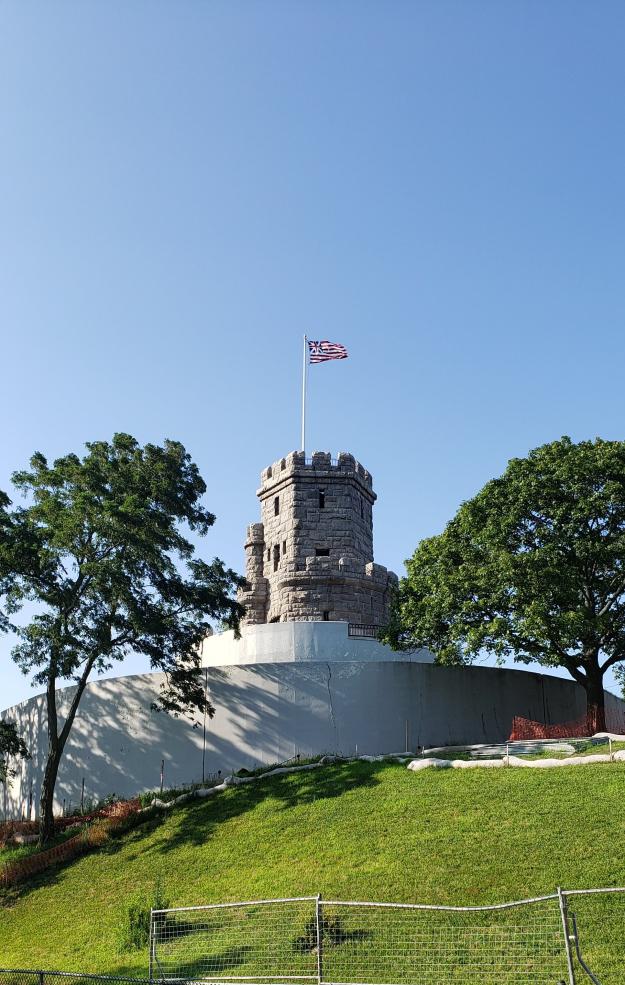 Take the 66 bus to Harvard Avenue in Allston
Who you are: You like Five Guys or Asian food, which in my opinion places you in a venn diagram that looks like a circle.

Cost: bus fare and $10-$20, depending on where you go to eat
Harv Ave is basically a younger Chinatown/K-town with a bunch of Asian food to choose from, and a handful of stores that are interesting to stop into (e.g., a crystal store, or a Buffalo Exchange if you're into thrifting). If anyone is homesick for Five Guys or wants to experience the magic for the first time, the 66 bus will drop you off literally right in front of it. The Trader Joe's in Allston will be on the way back, too, and you can take the Barry's Corner shuttle back to campus from Trader Joe's.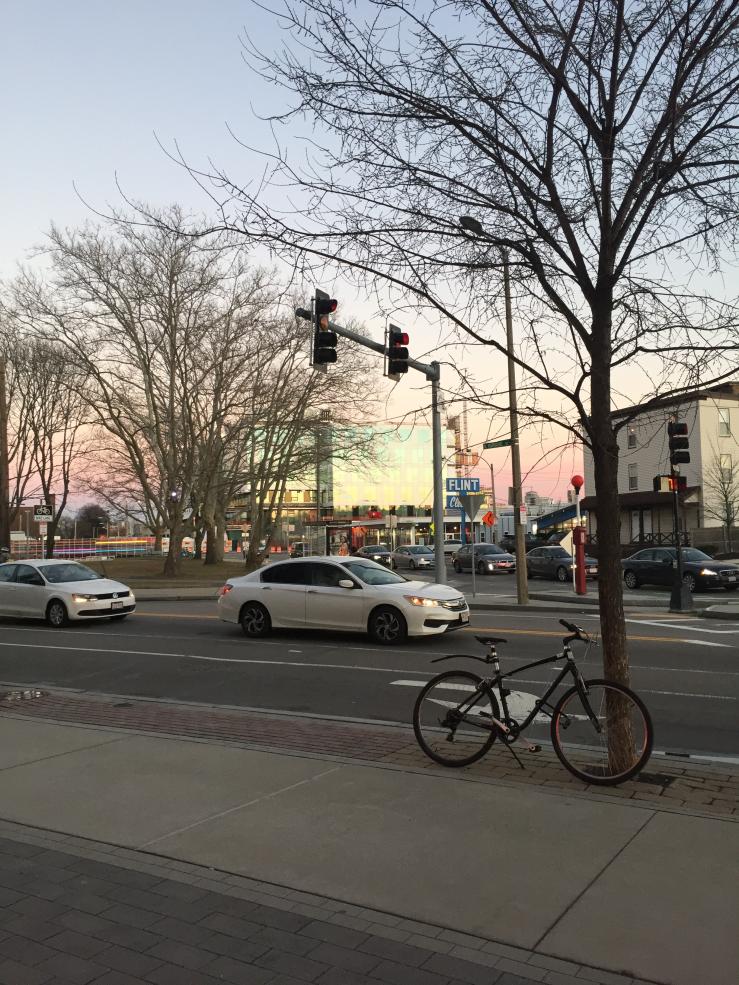 Eat brunch outside on a student budget
Who you are: You want to eat brunch with friends on the weekend and also do something in the area that's memorable but lowkey.

Cost: T fare; $10/$12 + tip for brunch at Earl's or Gaslight, respectively; $4 student ticket to the Mapparium
Brunch at Earl's is $10 during its brunch happy hour. (I'm talking steak and eggs, y'all.) Since Earl's is located in the Prudential, you can walk through the shops at Pru afterwards. A super bougie, Italian "dining emporium" with groceries and restaurants called Eataly is a crowd favorite. Next, you'll want to go to the Mapparium. The Mapparium is a three-story, illuminated glass globe that you can walk through, and it's the one thing I think is A Non-Negotiable Activity for people passing through Boston. There's also Bodega across the street from the Mapparium, which is a "secret" sportswear and sneakers retailer hidden in a convenience store. 
If you'd rather eat a French-style brunch or look at an artsy neighborhood, you should do this instead: Go to Gaslight, an aesthetic French brassiere with a $12 prix fixe menu (that includes a shortbread made from a Julia Child recipe). Next door is the SOWA open market, which is open every Sunday from May to October. The entire neighborhood is full of galleries, boutiques, vintage stores, and artist studios.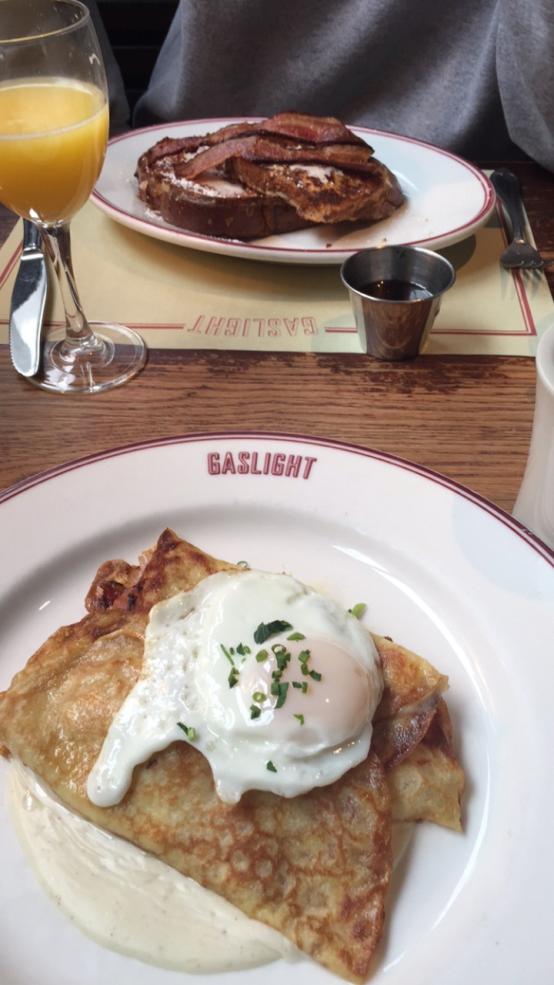 Take the Orange line to the Arnold Arboretum
Who you are: You like Mexican food, you want to see what a relatively non-gentrified part of Boston looks like, or you enjoy things like walks, bird-watching, or being in "nature."

Cost: T fare, and optionally ~$10 for a meal
The Arnold Arboretum is right across the street from the Forest Hills stop on the Orange line. It has a collection of bonsai trees, each between 150 and 275 years old, and hundreds of plant species spread out over 281 acres. You don't need anything other than comfy shoes and a water bottle to have a great time, because the arboretum is well-tended with plenty of paths to walk on. Now, regarding food: If you're there around breakfast, Brassica and Forest Hills Diner are great choices for breakfast sandwiches and anything with home fries, respectively. If you're there around lunch or dinnertime, Chilacates is the place to be. It serves Mexican street food and consistently tops listicles for their tacos and other offerings.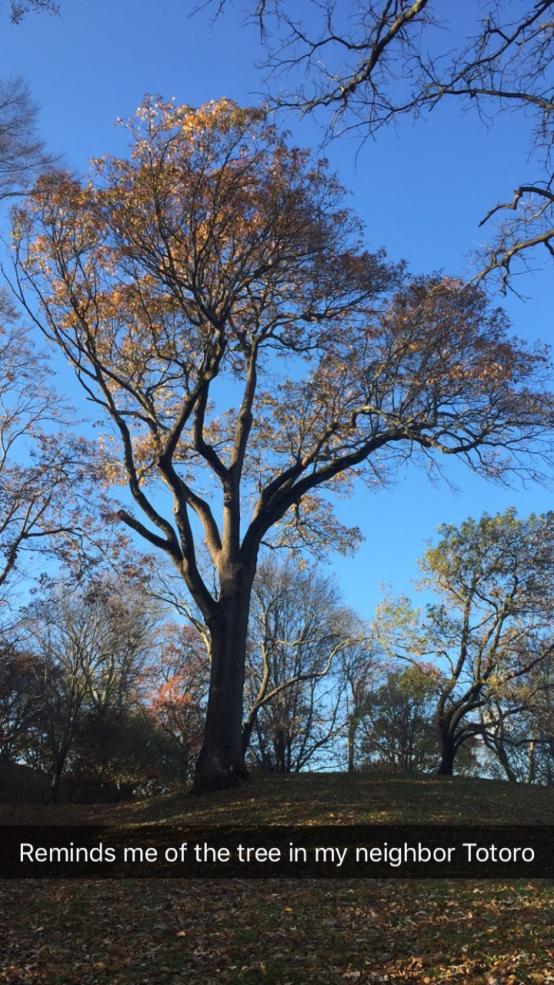 Take the commuter rail to Rockport
Who you are: You're staying on campus for Thanksgiving or a long weekend and don't want to get cabin fever; the only thing cuter than photos of you is photos of you in a really quaint, walkable town; you believe that a day trip away from Boston is the same, in terms of productivity, as staying in your room for a day and using social media as an escape mechanism.

Cost: T fare and $10.00 on the weekend for the commuter rail. There will be places to eat, but it's worth visiting even without buying food. 
This day trip could change your entire attitude for the better with regard to staying at Harvard over breaks or long weekends. All you have to do is download the commuter rail app, take the Red line to South Station, the Silver line to Bellingham Square, and then get on the train from Chelsea to Rockport. (You can buy tickets on the train using cash, but the app is more convenient.) This might sound like a lot of transferring, but it's easy because there's very little walking. The commuter rail is $10 on all lines and zones, Saturdays and Sundays, for an unlimited number of rides, so it's a total steal. 
Rockport has a small beach, sweeping views of the ocean, and plenty of shops to pop in and out of. If the weather is somewhat nice, I guarantee that you will see families with young children and dogs. The houses around Rockport are also ridiculously quaint and will expand your idea of what "New England" looks like. In sum, have you ever thrown your hands in the air and made a noise like "agghh!" because you're confronted with something so adorable that it should be illegal? (E.g., toddlers in colorful raincoats, or dogs with unlikely animal friends?) That's the sound of you, in Rockport, every five seconds.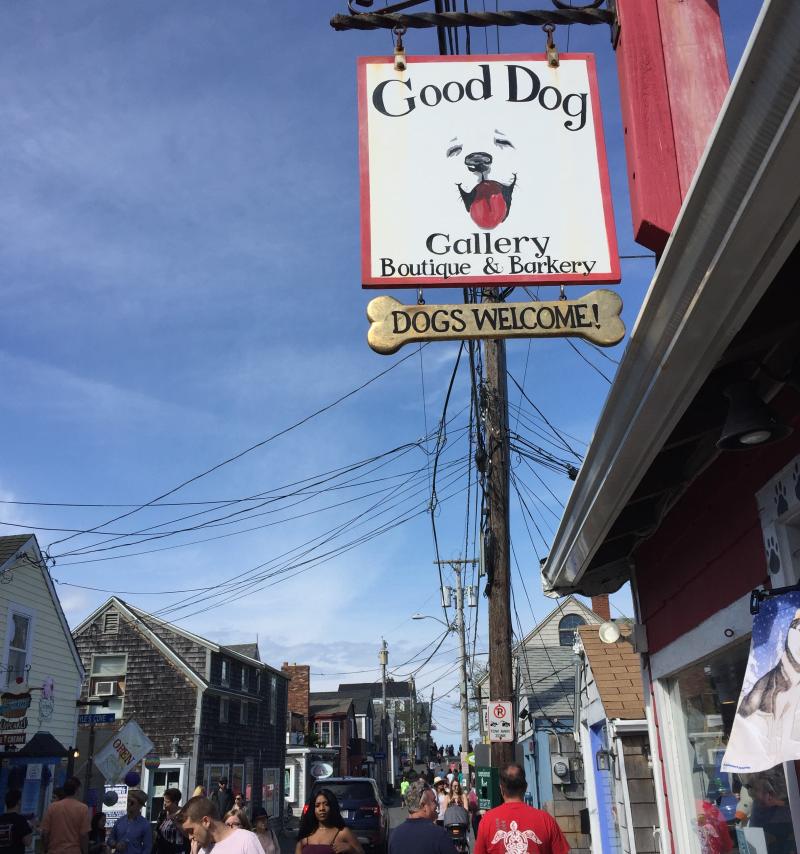 That's all, folks! Good luck, have fun, and keep exploring during your time here. Sometimes, the most responsible thing to do for yourself is to evacuate the area and not do work for a day.