Prior to coming to Harvard, I had absolutely no idea what sort of support network was in place for first-year students.
I expected to learn through trial by fire, but was pleasantly surprised to find that first-year students are given a trifecta of advising to ease them in their transition into college:
Academic advisor: Your academic advisor is a Harvard affiliated adult who is assigned to you based on your academic interests. You can reach out to them with questions about classes, concentrations (majors), and career interests. They assist you in building a schedule that allows you to explore your passions and interests, while also keeping your academic requirements in mind.
Proctor: Your proctor is a residential advisor who lives in the same building as you. They coordinate with upperclass peer advisors in order to host study breaks, which occur once a week and serve as a time for first-year students to socialize with their dorm community while enjoying snacks. Outside of study breaks, your proctor is someone who has extensive knowledge about Harvard's resources, which allows them to provide you with a reliable residential support network.
Peer Advising Fellow (PAF): Your PAF is an upperclass student with up to three years worth of experience at Harvard. While your academic and residential advisors might help you adjust to the more formal parts of college life, PAFs are able to answer questions from the student perspective. You can talk to them or text them questions about what clubs you are considering, study spaces, or anything else that you're curious or stressed about. They're

 a resource whether you need academic, personal, or extracurricular advice.
While these are the three major advising resources during your first-year, I want to share more about peer advisers. During my first year, I was fortunate enough to have an amazing PAF named Henry.
Henry was someone I felt comfortable reaching out to if I had questions or was confused in any way.
He was also a Government concentrator, a field that I was interested in at the time and am currently pursuing, so being able to talk to Henry about the concentration that I was interested in was super helpful. I asked for his advice in terms of classes, extracurriculars, and his experience at Harvard. He also took the time to check up on me, as well as his other advisees, through texts, random run-ins on campus, or by grabbing a meal together. Through his work as a PAF, he inspired and encouraged me to apply to become a PAF myself.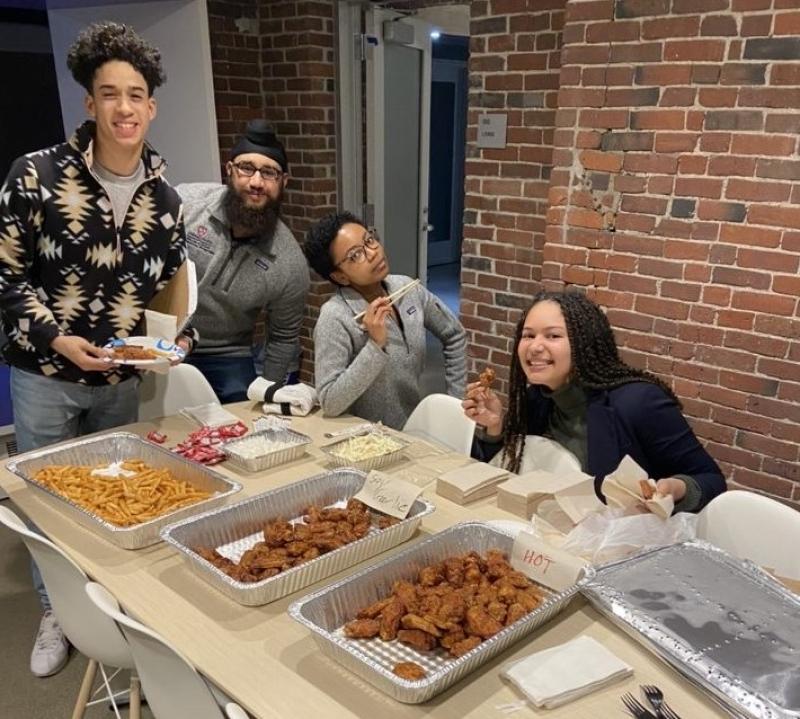 Wanting to pay his assistance and support forward, I applied to be PAF and got the position! During my sophomore year, I had the opportunity to advise 11 incredible first-year students in the same first-year dorm that I was a part of, Weld Hall! I had an amazing time setting study breaks, grabbing meals to catch up, and even playing intramural sports with my advisees. Through watching my advisees overcome obstacles and make decisions about their academic and personal lives, I found being a PAF to be a rewarding experience and one that I plan to continue.