One damp summer morning, I sat on the front porch of the Eric Sahlström Institute, watching as the sun climbed over the dew-laden trees in the distance.
I took a moment to reflect on where I was and what I was doing. I was in Sweden, traveling, and doing the things I loved with incredible people who made me feel at home. I was in Collegium. I took another sip of tea and watched the sun rise above the horizon.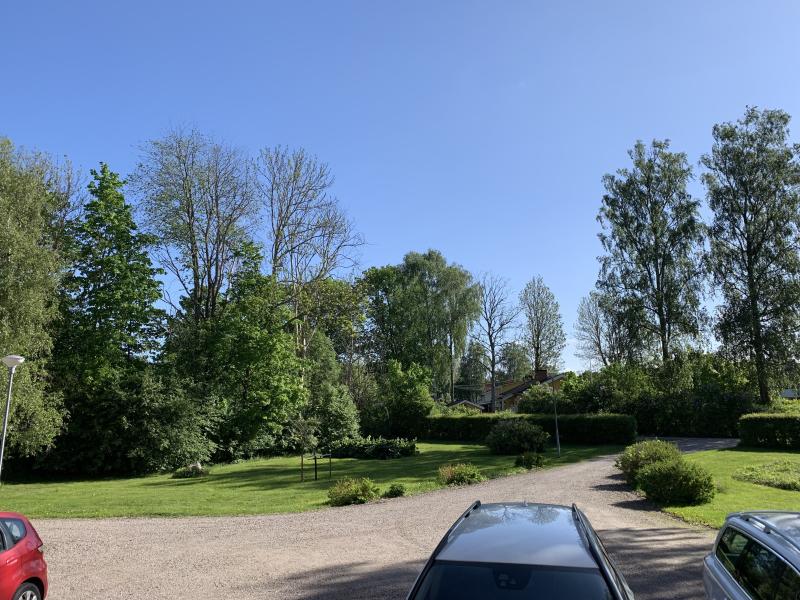 This was one of many unforgettable memories I've made with the Harvard-Radcliffe Collegium Musicum. Collegium, as we'd like to call it, is Harvard's premier mixed-voice choir and one of three choirs that make up the Harvard Choruses. Together with the Harvard Glee Club and Radcliffe Choral Society, we do everything from watching movies on random Thursday nights to performing at university-wide events like Commencement and Convocation!
Coming to Harvard, I knew I wanted to sing but didn't know how to get involved. With eight a cappella groups, tons of independent student ensembles, musical theatre groups, and—of course—the choruses, I had trouble deciding what to try.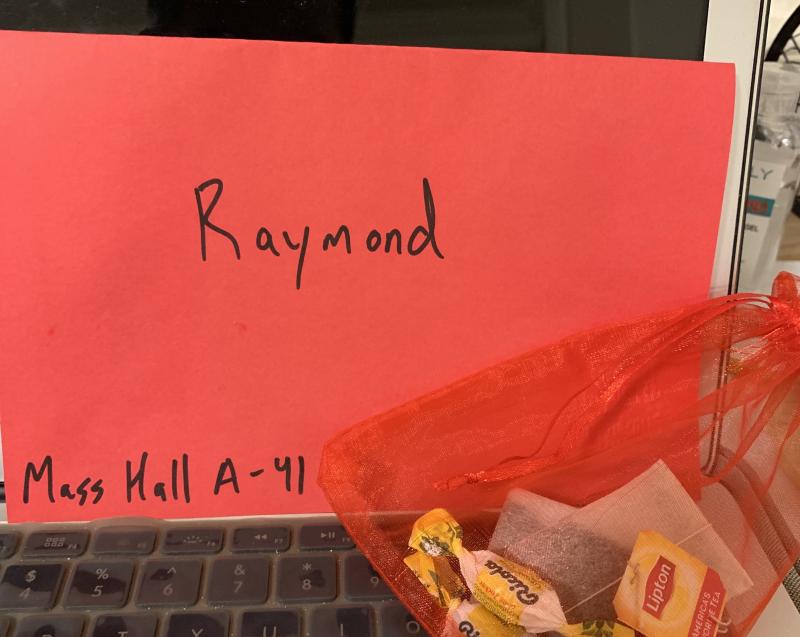 I remember a conversation I had with my now-professor and Director of Choral Activities at Harvard, Dr. Andrew Clark, during the Harvard First-Year Arts Program (FAP). Over Zoom, we chatted about choral music and how great it was to be part of a singing community. During this conversation, Dr. Clark introduced me to the Harvard Choruses. Little did I know that in the coming fall, I would find myself auditioning for and singing with Collegium. The Harvard Choruses anchored me to college in ways nothing else could. Since then, so much has happened, and I'm so thankful for all that has. In this blog, I'd like to share with you how wonderful it has been to be a part of the Harvard Choruses.
Collegium, like a Compass when Lost at Sea
Coming in as a freshman, I didn't know anyone on campus. I met friends through my dorm, Massachusetts Hall; my classes; Annenberg; and—of course—Collegium. However, Collegium was one of the places where I felt most at home. As the pandemic continued to disrupt the community, I found hope and community under the roof of Holden Chapel, a small but quaint rehearsal space in Harvard Yard. I still remember shaking the hand of a fellow newie while blindfolded on the day I was inducted. Believe it or not, he's now one of my best friends!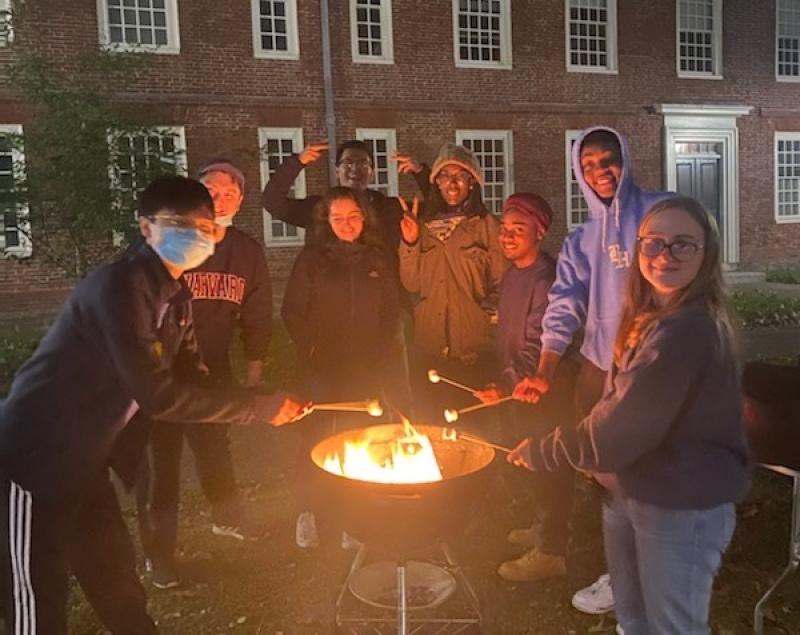 At our first retreat, we had music-themed cupcakes and played ninja by the river. Since then, rehearsals became a time to drop my days' anxiety and let go. I'd look forward to rehearsal every day.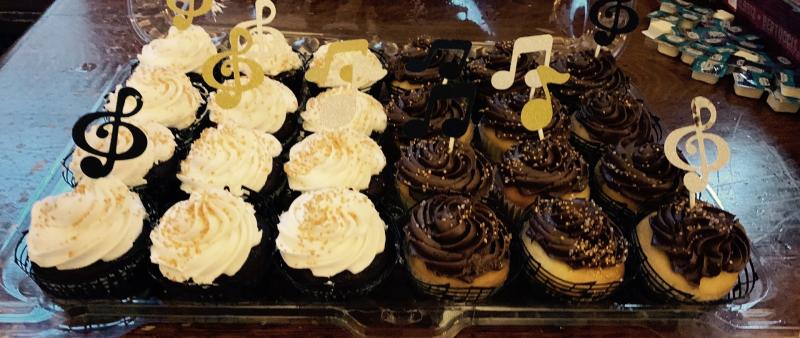 Then, before I knew it, the first concert week arrived. I received my golden Collegium pin that welcomed me onto the stage. During one concert week rehearsal, I vividly remember lying on the stage of Sanders Theatre, staring at the roof and thinking, "Wow, this is one beautiful place." I felt grounded in a new place, with friends I cared about and enjoying being around.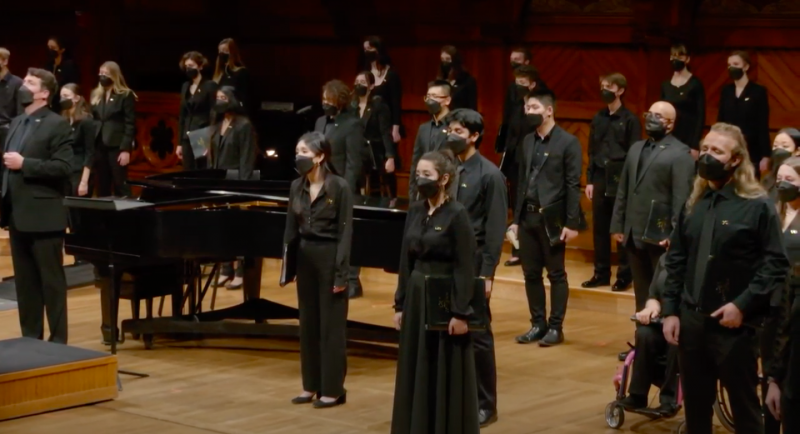 As we sang about hope, remembrance, and joy at Collegium's first concert since the pandemic, Reunion: A Fall Concert, a feeling of deep belonging sank in. I was at Harvard and a singer with the Harvard-Radcliffe Collegium Musicum.
The Power of Music: Monteverdi Vespers of 1610
Then, as the cold of winter began to subside, we began our work on our first major work. I remember having a conversation with a friend about the concert.
"I heard we'll have a professional orchestra performing with us?" I asked.
"Yeah! We actually had to find and hire one of the few musicians who play this rare instrument," my friend responded. I later found out the instrument was a theorbo, a type of string instrument with a very long neck. I'd never heard of this instrument before, but it was crazy to me that we'd be performing with an entire orchestra!
After looking into the details, I recognized the soloists and orchestra members from their notable performances elsewhere. It was such a privilege to work with these incredible musicians!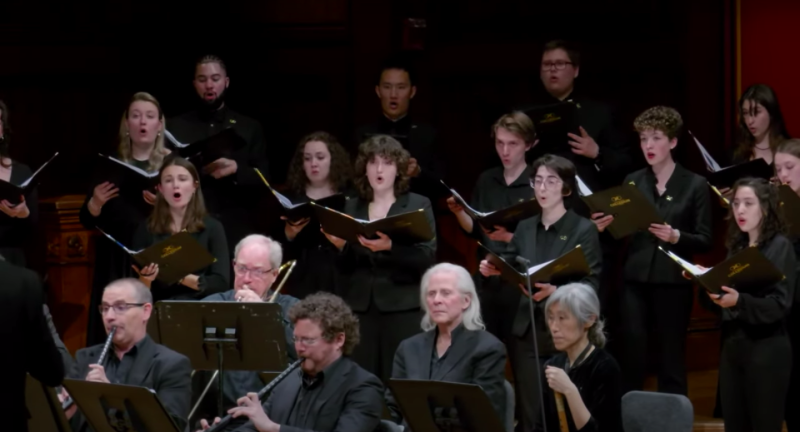 Singing the Monteverdi Vespers of 1610 on the stage, a new, unfamiliar feeling surfaced. This music was powerful, and moving. I realized not even the pandemic can stop people from uniting around music. This performance became my favorite piece—and it still is!
Conquering the Big Apple: Performing at Lincoln Center and Carnegie Hall in NYC
When I was a kid, so many of my friends told me they wished to go to NYC for just one day. Well, we not only got to stay in NY for a few days but also perform a world debut of a piece by Tesfa Wondemagegnehu at Carnegie Hall and Lincoln Center! For those of you who may not be familiar with these performance halls, Carnegie Hall and Lincoln Center are famous performance halls in the heart of Manhattan, NYC. They have housed world-renowned musicians and musical groups from Tchaikovsky and Dvořák to the Beatles and a plethora of modern artists.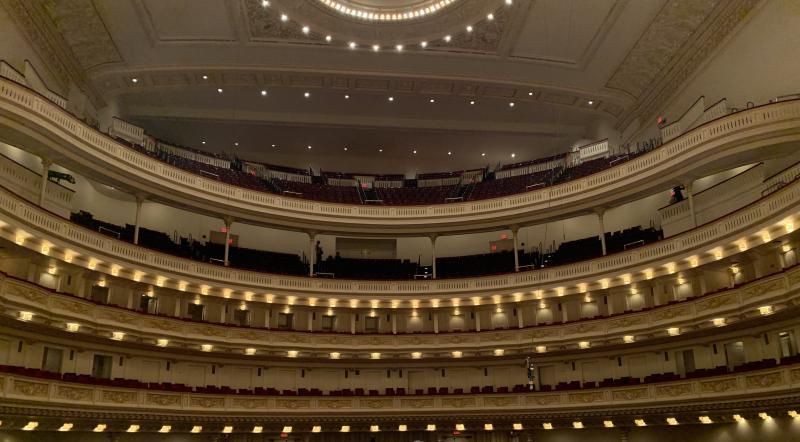 As crazy as this opportunity was, we—more importantly—had fun. We explored the city together, exploring a bookstore, then Central Park, then the Rockefeller Center, and more.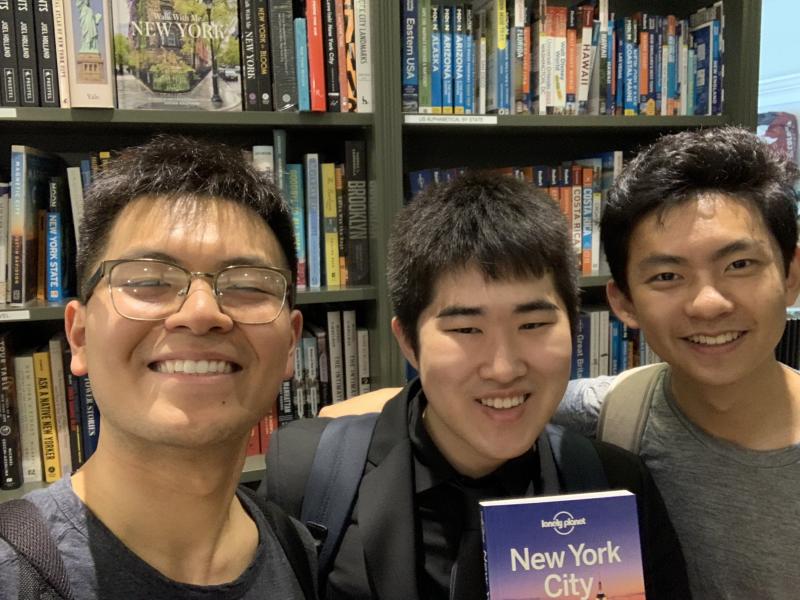 We arrived late at night, but that didn't stop us from grabbing boba before heading back! We rehearsed in churches, tried New York-style bagels, and—of course—enjoyed our time together at New York's many parks.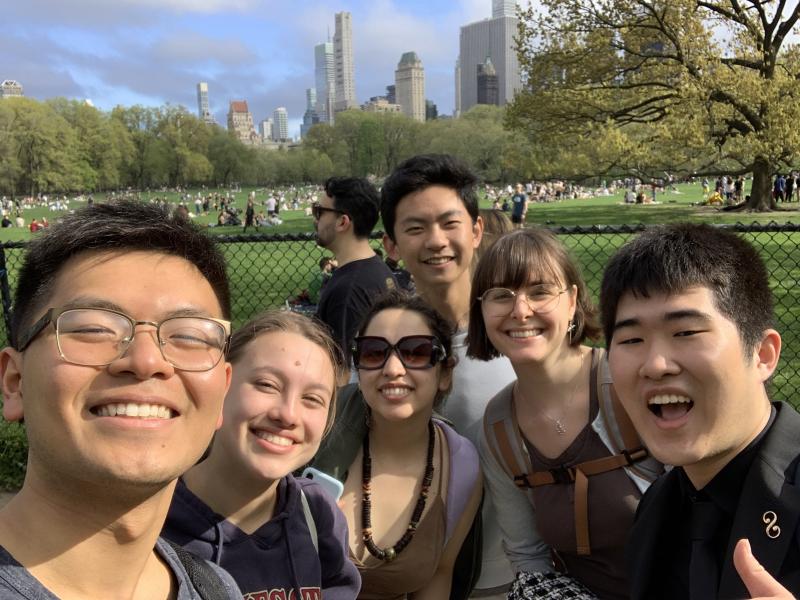 I won't forget the words from the usher at Carnegie Hall: "You will be added to the long list of performers at Carnegie Hall—congratulations!" Our performance was written into the history of Carnegie Hall. The experience was beyond comprehension.
With my Traveling, Singing Family: ESI in Tobo, Sweden
Words cannot paint an accurate picture of my time in Sweden. Stockholm was an experience beyond my imagination. I loved everything about Sweden, from the crunchy bröd (flatbread) and red lentil soup to the wild clovers and rhubarb that scattered throughout the lawn. We explored four cities: Tobo, Piteå, Stockholm, and Karlskrona. Each city brought about new experiences, from a glimpse of the Swedish sea breeze to great restaurants.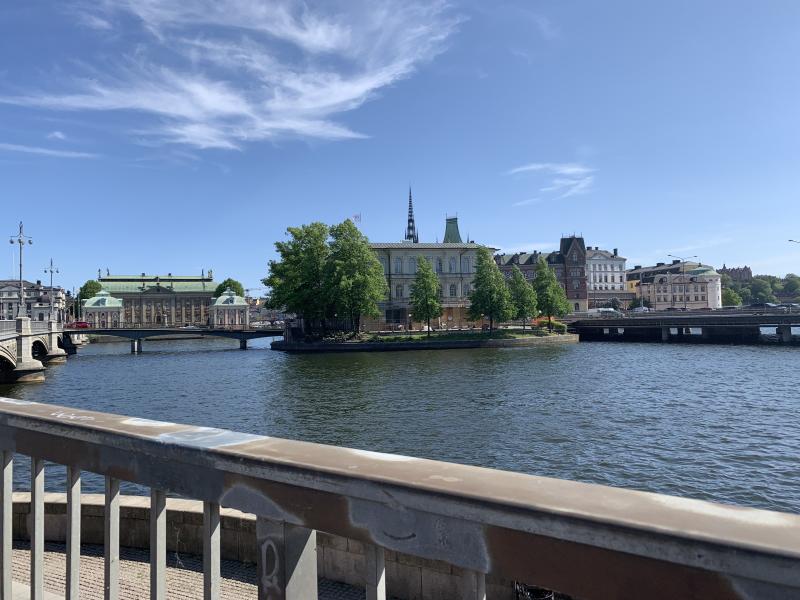 I only got to stay for Tobo and Stockholm, but it was an incredible experience. In the Eric Sahlström Institute (ESI) in Tobo—a rural area near Uppsala, Sweden—we had the wonderful opportunity to learn Swedish folk music from Kongero, a Swedish folk'appella group. We practiced Swedish folk music, tried our feet at Swedish dance, and learned about the legendary nyckelharpa, a string instrument central to Swedish folk music.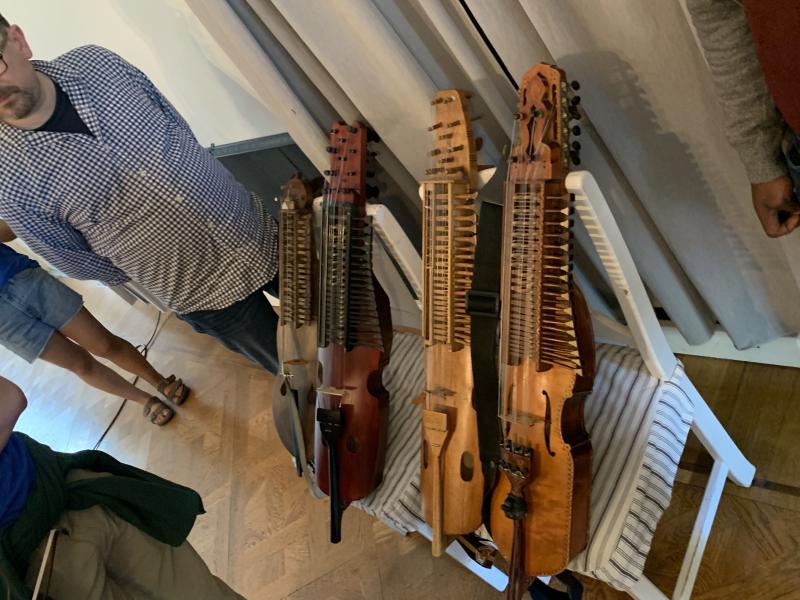 One evening, we sat around in a circle and improvised with nothing but a starting note. We created new music, harmonizing with one another, creating new melodies, and recreating old melodies. The sounds filled ESI Tobo with music and left an echoing chant ringing in the halls of the music school.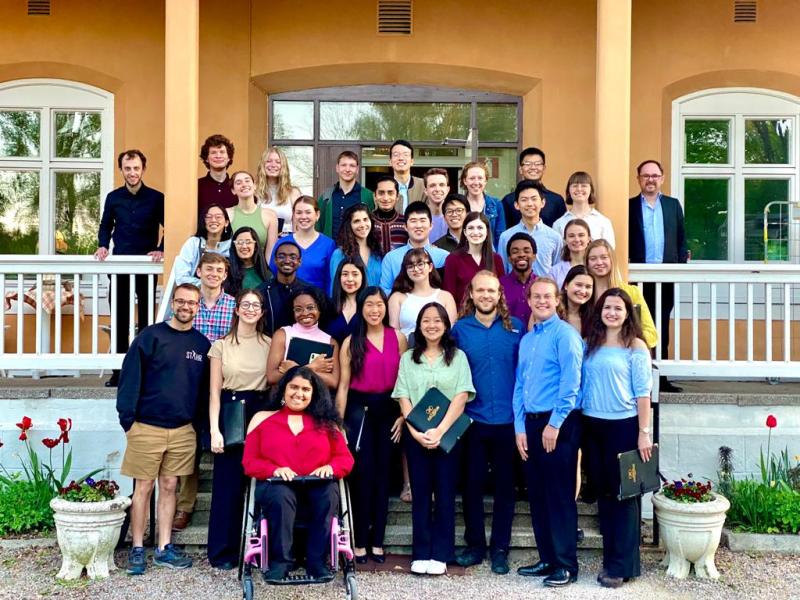 Every morning, I woke up and sat on the porch in front of the Eric Sahlström Institute with some bröd and tea. I'd sit, reflect, and appreciate the quiet moment. This was what traveling abroad was like, I realized, and it was better with my friends in Collegium. After coming home, I even decided to give Swedish a try on Duolingo.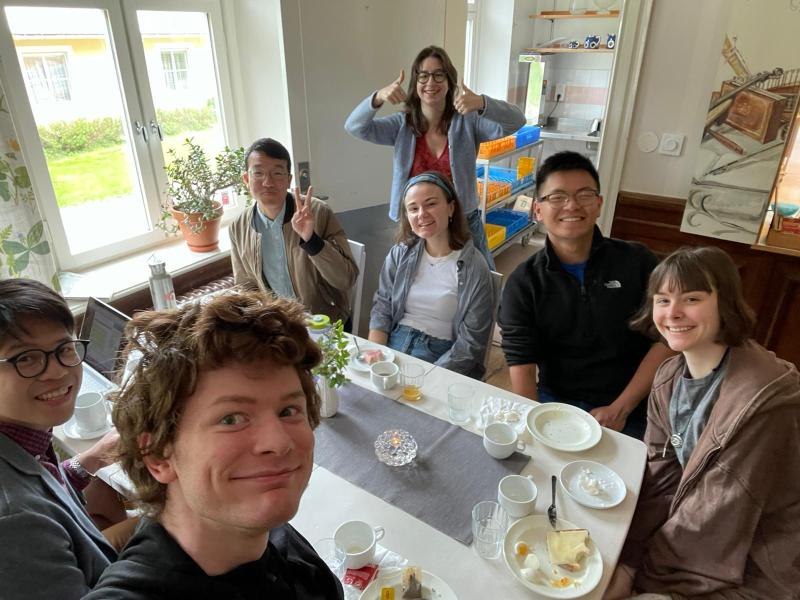 Why I sing with Collegium.
Just a few weeks ago, we camped out in the Berkshires. Singing around a campfire at the end of the day, the tight harmonies and a combined voice of friends resurfaced a feeling of serendipity. Locked in tune, we toasted marshmallows to sweet songs.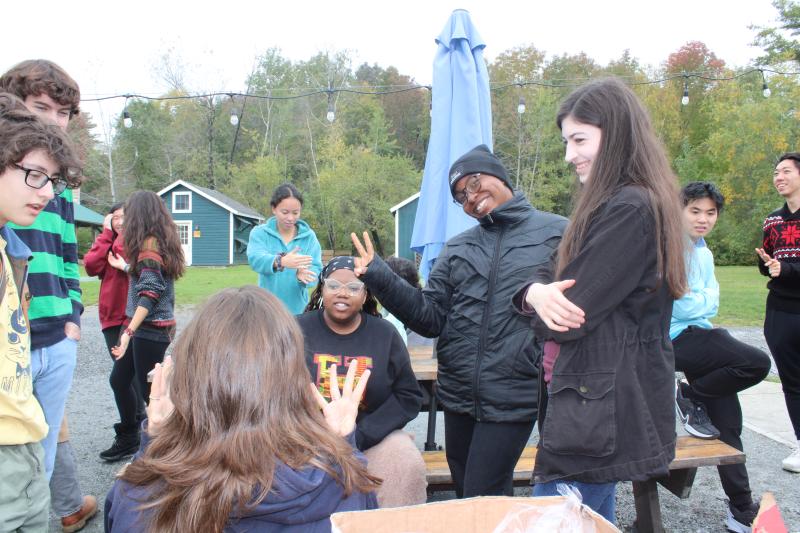 The pictures that came afterward housed a belonging and a joy I hadn't recognized before. I've been singing with Collegium since freshman year. In only two years, I've gotten to perform multiple world premieres, travel to NYC and Sweden, and perform in Carnegie Hall and Lincoln Center. I've even gotten the chance to learn from members of the Crossing—a Grammy-award-winning chamber choir—take subsidized voice lessons, and sing at Sunday services at a local church. Collegium is not only an opportunity but also a family and community of friends.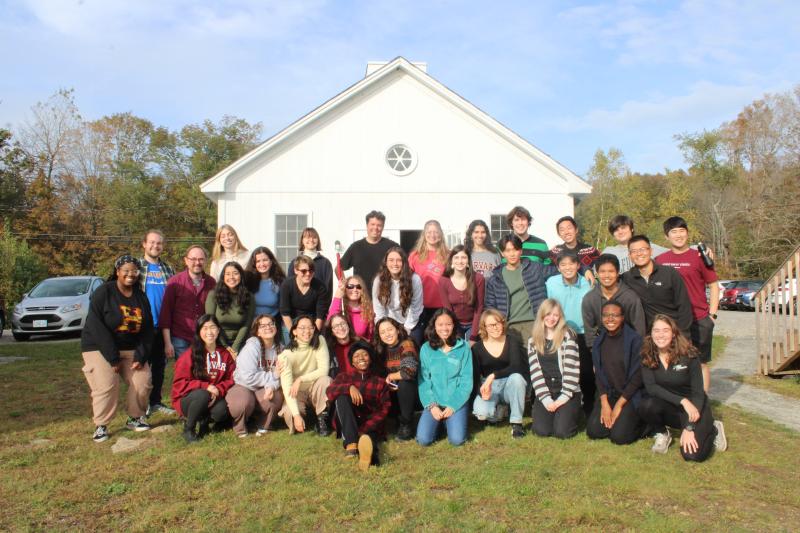 Every musical group at Harvard is different, and you'll for sure enjoy anything you try. But if you're interested in music, we have a place for you at the Harvard Choruses. Collegium has become a second family for me here at Harvard—something I look forward to at the end of a long day. The way Collegium helped me settle into Harvard is the same way Collegium has led me to find my voice, have fun, and meet wonderful people I will cherish forever. If you are interested at all in singing at Harvard, I hope to hear you soon at fall auditions!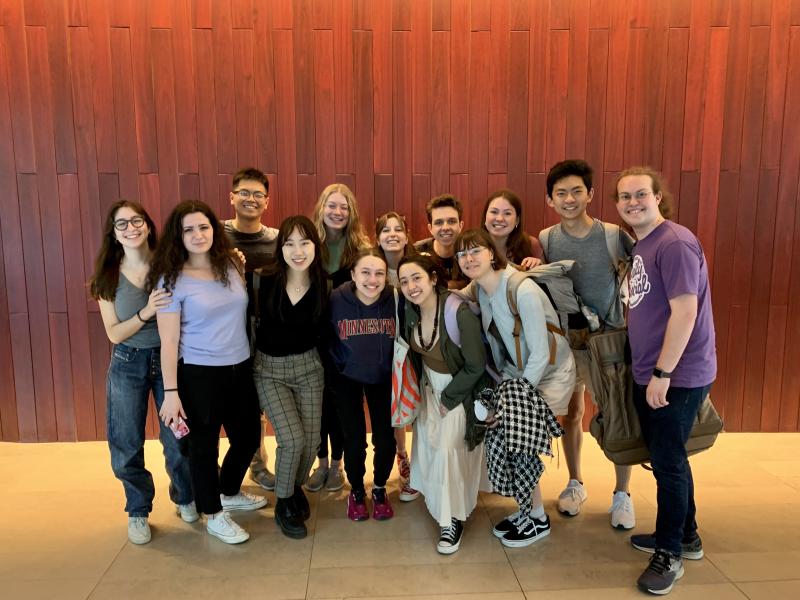 ---
I'd like to give endless thanks to my fellow Collegiites, Dr. Andrew Clark, our accompanist Justin Blackwell, resident conductor emeritus Jon Mott, and our new resident conductor Lorraine Fitzmaurice for making my Harvard experience so special! It's been incredible, and I'm beyond thankful. I'd also like to shout out the Eric Sahlström Institute, Village Harmony, Kongero, and Collegium's EC for making tours and Collegium so meaningful. With much Collegi-luv, as always.
---
Learn more about the Harvard Choruses:
Resources for other musical opportunities: