The transition from high school to college involves many changes, but one that caught me by surprise was the length of winter break at Harvard.
By mid-December, you wrap up lingering final papers and hand in finished exams, saying goodbye to the fall semester. In late January, the spring semester will kick off, bringing with it an entirely new set of classes, new professors to get to know, and (back when we were in-person) new walking routines to adopt.
That means you have a little more than a month of time in between…quite the change from the week-long holiday I had around this time in high school!
At Harvard, in addition to being called winter break, this time is also commonly referred to as "J-term" ("January term") and  "Wintersession." 
What do Harvard students do during Wintersession? What should I be doing during Wintersession? I remember asking myself these questions as a first-year. Four years later, looking back, I realize that I found a different answer each year.  
Here is my take on what Wintersession at Harvard is: 
A time to relax and reflect 
When I was a first-year student, having Wintersession to recharge my batteries, take a breath, sleep ten hours a day, spend time with family back home in New Jersey, and do literally nothing else was exactly what I needed to be energized and ready for the spring semester. The fall semester of college had been my first time living away from home for an extended period of time, and after meeting more new people over the past couple months than I probably had in all the years prior combined, it was grounding to walk through my neighborhood again.  
I also realized the roots I had already started to put down on campus when I found myself missing my friends and the sights and sounds of Cambridge two weeks in. Thankfully, frequent Facetime calls kept us connected. 
I returned to campus just a few days before the spring semester began to participate in a program for first-year students called the Freshman Enrichment Program (FEP). FEP was designed to allow first-years to have a space for reflection and to learn about various Harvard resources. For the longest time, I had a giant ancient print of a map hanging on my dorm wall that I received after we visited the Pusey Map Collection, which is part of Widener Library.  
This program has since been replaced with a very similar one called the  First-Year Retreat (FYR). Carving out this space for reflection and the ability to connect with new peers was so energizing. Now as a senior, I will be serving as one of the upperclassmen facilitators for this year's virtual incarnation of the First-Year Retreat.  
A time to travel somewhere new 
During my sophomore and junior year, I changed things up and spent most of my time even further from home. I had the opportunity to visit Japan with the  Harvard College Japan Initiative and work with college students from Kwansei Gakuin University near Osaka on a project related to the United Nation's Sustainable Development Goals (SDGs) as well as visit snowy Sapporo and teach a workshop on sustainability to high school students. The experience was also meaningful because of the Harvard students I met while traveling together – it was so neat to get to know other students better outside of my classes.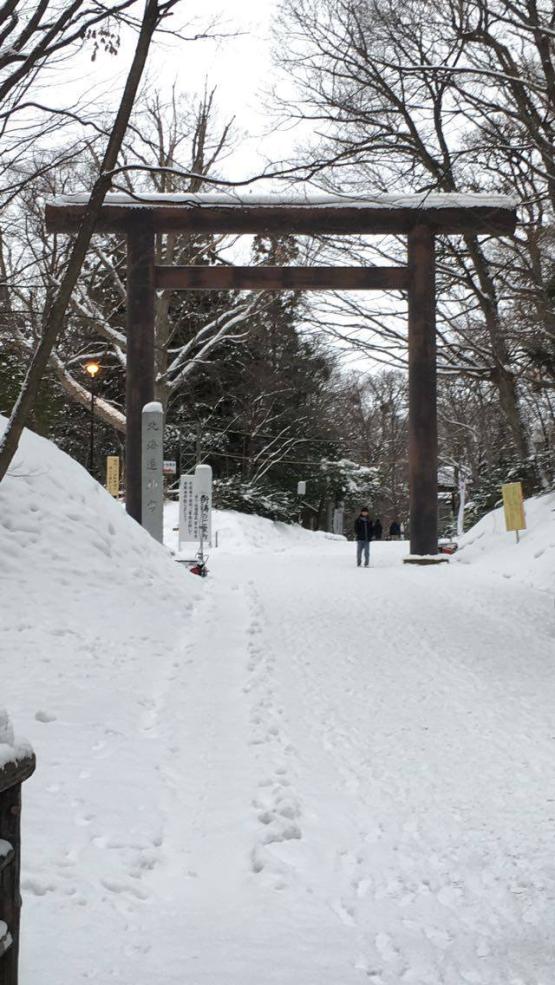 The following year, I traveled to Manipur, India with the  Program for Scientifically Inspired Leadership (PSIL). This was a special trip because it was my first time ever visiting India – both of my parents are from India, however, my sister and I were both born and raised in the United States. Teaching a workshop on applied ethics was a challenging, exhilarating experience and the conversations I had with my students still linger in my memory.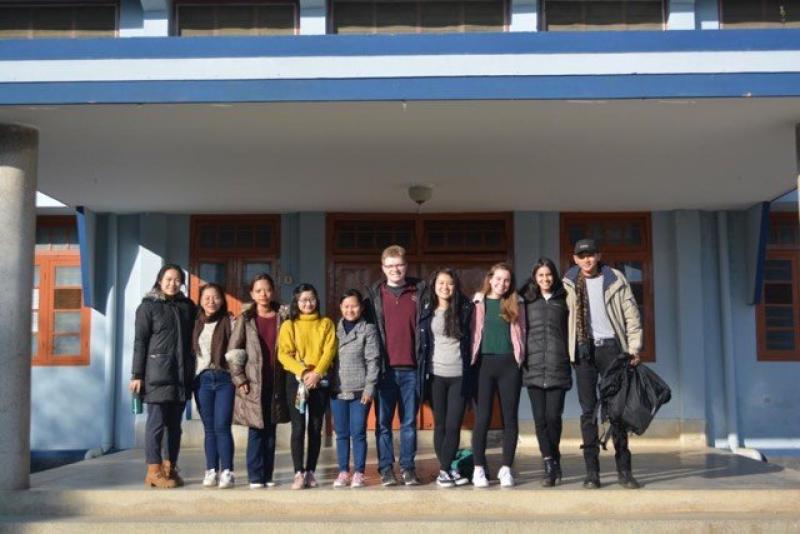 A time to try something new 
This year, travel was not really possible because of COVID-19. At first, I was pretty disappointed by the situation. However, things quickly turned around as I was able to try new things and attend different events being hosted during this time. A huge highlight of my winter break was attending an event part of the Southeast Asian Visibility Week. The first of its kind at Harvard, the Harvard Singapore, Indonesia, and Malaysia Association, the Khmer Student Association, the Vietnamese Association, the Philippine Forum, the Students for Myanmar, and the Thai Society teamed up to host an incredible week of programming, ranging from a movie screening and discussion to a cooking class.  
I was so impressed to see how these students organized such programming while juggling the challenges of Zoom. I participated in the Vietnamese-American Literature & Book Club event, for which I read Viet Thanh Nguyen's The Sympathizer. It was eye-opening to connect with my peers over this material and to have deep conversations together.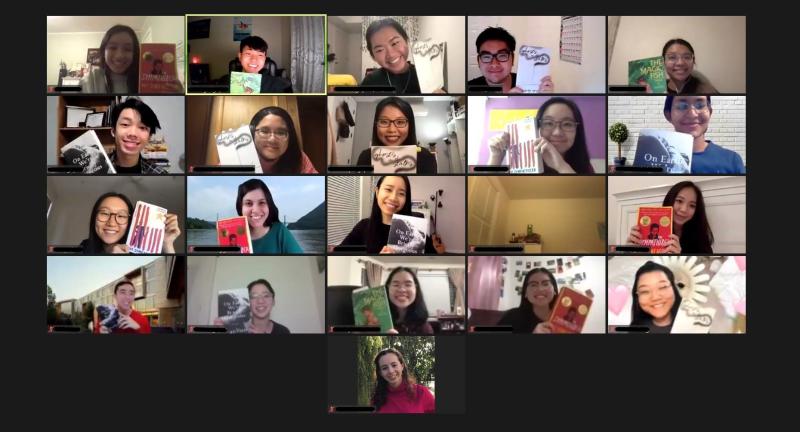 I then had the opportunity to flex my creative muscles by participating in a workshop run by the Harvard ArtLab called "Cutting Edge" that was all about laser-cut designing. Reassured that no prior experience or skillset was expected, I spent two days learning how to use AutoCAD and Adobe Illustrator (both of which, I learned, are free to use as a Harvard student through Harvard's software licenses!), and I designed my very own piece of artwork. Then, two copies were laser-cut using the ArtLab machines – one was shipped to my home and the other was displayed at the ArtLab's physical space on campus.  
I am learning remotely from home for my final semester, so it was an amazing coincidence when one of my friends who is back on campus mentioned that she had seen my name and my design while passing by the ArtLab on a walk!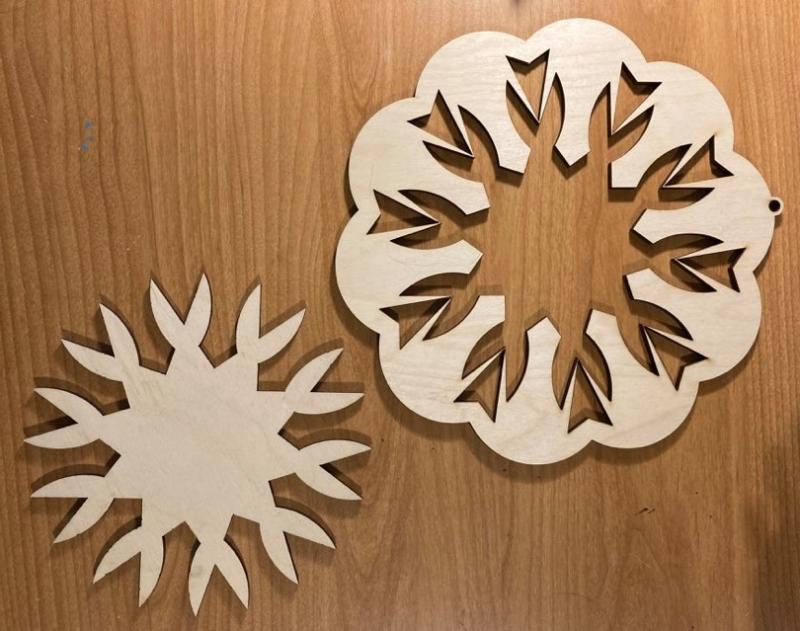 A time for…what you want and what you need! 
My Wintersession experiences scratch the surface of all the programming that happens during this time. The Mignone Center for Career Success (MCS) runs onsite visits to local employers, the Harvard Museums of Science and Culture usually hosts sketching events in the galleries, and student organizations such as Harvard Model Congress put on huge conferences, to name just a few more. I have had some of my most memorable experiences during this month-long period.  
Importantly, if there's one thing my own experiences have shown me, it is that there really is no way to go wrong with how you choose to spend this time. Instead, listen to your needs, your interests, and your curiosities each Wintersession, and before you know it, the time will fly by!