For Camille Gómez-Laberge, physics is not only a method to better understand the world around him, but also a means of giving back to others.
While growing up in Ottawa, Canada, Gómez-Laberge developed a love for the outdoors, a passion for canoe camping, and an early interest in theoretical physics. Gómez-Laberge still remembers being eight years old and watching a television program that materialized ideas from theoretical physics into real, compelling visuals. Despite this early curiosity, Gómez-Laberge's career path towards teaching physics was not straightforward, and he spent much of his early career doing applied research in neurobiology before returning to what initially drew him to academia.
"Insidiously, my academic path shifted away from my interests and towards topics that were in demand," Gómez-Laberge said. "I eventually realized the importance of attending to my passion: since I was eight, this passion has always been physics, especially theory. It was a difficult decision to reshape my career in order to teach what I love and to focus on the theoretical work that has always fascinated me. This choice seemed overly selfish to me at first, but ironically has made me more altruistic than ever."
As a Preceptor in Physics, Gómez-Laberge gives back to his students by listening to their stories, interests, and introducing many to theoretical physics for the first time. Outside of the College classroom, Gómez-Laberge volunteers at local elementary schools, providing fun, informative science outreach to students in grades 3-5 through his program, Physics is Fundamental.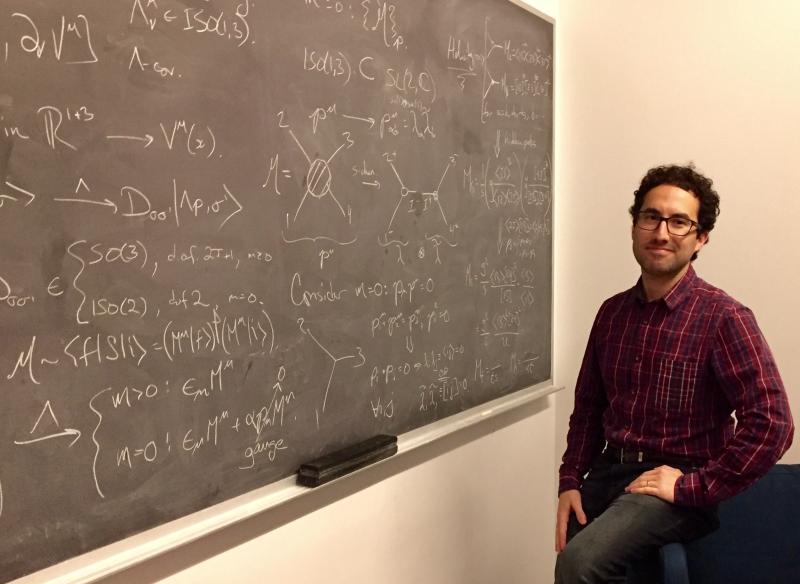 Before coming to Harvard in 2015 as a postdoctoral fellow studying the functional organization of the visual cortex, Gómez-Laberge received his undergraduate degrees in Math and Electrical Engineering from Dalhousie University in Halifax, Canada, and his Ph.D. in Electrical Engineering from Carleton University in Ottawa. Now, Gómez-Laberge teaches a two-course sequence that begins with mechanics and statistical physics, and then builds on these topics to introduce electromagnetism and quantum physics.
"I hope to expose my students to the pillars of our subject and to the trifecta of methods needed for scientific progress: theory, experiment, and computational modeling. My classes aim to empower students by getting them to work together, by connecting textbook physics to current research, and by recounting how legendary scientists started off as students, too," Gómez-Laberge said. "To inspire a student to find their own spark, no matter the subject or skill, and to encourage them to nourish that passion unsparingly – nothing makes me happier."
Though Gómez-Laberge's teaching spans a broad range of topics in physics, his research interests are focused on the theory of scattering amplitudes – a fundamental aspect of particle physics. 
"The look of our world is a consequence of how its constituent particles interact. Nothing can form without interactions: no atoms, no molecules, no life. We seek the all-important rules that explain why particles interact as they do; everything rests upon this foundation," Gómez-Laberge said. "It's amazing that humans can pursue answers to such questions. That nature's rules are so sharp and rigid makes it possible to completely encapsulate them with mathematics."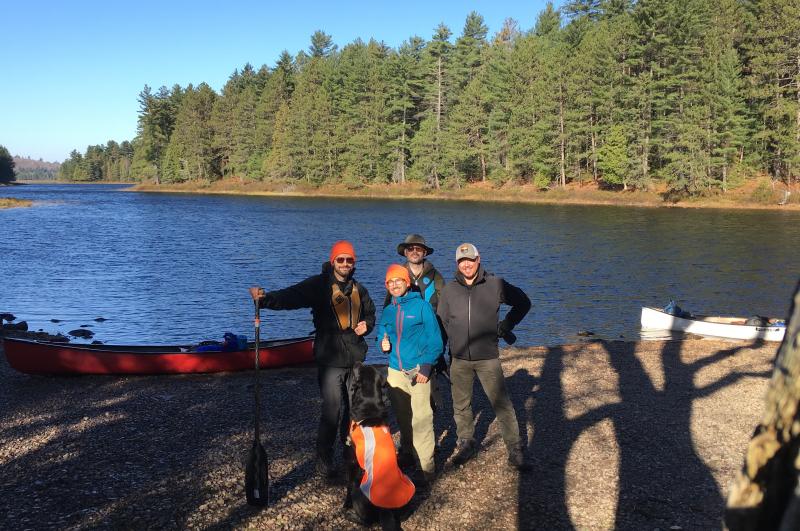 When Gómez-Laberge is off campus, he is typically spending time with his family, accompanying his daughters to the playground, arts performances, or soccer games. Still today, Gómez-Laberge and his childhood friends have an established tradition of canoe camping in backcountry Ontario, where they explore its countless lakes, rivers, and trails. Because canoe camping is logistically difficult in Cambridge, Gómez-Laberge often goes hiking or finds other ways to spend time outdoors with his family and friends. 
Though Gómez-Laberge has gained a wealth of knowledge and many applicable skills from his studies and research, he strives to share it all with others. In the classroom, lab, and in his local community, Gómez-Laberge is focused on his students, translating to them the same passion and education that inspired his current work.
"My favorite part of my work is the frequent interactions with students. It is such a privilege to see firsthand how today's students think differently from those of yesterday, to work with them, and to get a sense of how they might change the world. I think our future is in great hands," Gómez-Laberge said.
Camille Gómez-Laberge teaches several courses in the Physics department, including "Electromagnetism and Quantum Physics," "Mechanics and Statistical Physics," and "Introduction to Theoretical Physics (Summer)," which can be viewed in the Harvard course directory