Richard Lee approaches life as a continuum of learning, rather than a series of professional steps.
"If learning is your primary goal, then you will always be improving, and you will always be excited about what you are doing," said Lee. "One's goal should not be to get to a certain position and then stop. One of the ways to keep every day exciting, to consistently feel lucky and excited, is to be constantly striving for greater learning."
As a Professor of Stem Cell and Regenerative Biology at Harvard College, a Professor of Medicine at Harvard Medical School, and a cardiologist at Brigham and Women's Hospital, Lee continues to learn just as much as he teaches. As Lee instructs students on topics related to the global heart disease epidemic, the biochemistry of glucose, and the molecular development of the human body, his students and colleagues continue to inform his own understanding of these topics through their individual insights.
"It is easy to look at life and say that there is this one thing you really want to accomplish. But once you grow into your research and teaching, you begin to see that your career is more of a continuum of learning, and that various people contribute to your work in your lab or spin off of your work and do their own projects," said Lee. "It is all one big effort to learn, and everybody wants to contribute to this effort as best as they can."
Lee grew up in Philadelphia, Pennsylvania and earned his undergraduate degree in biochemical sciences from Harvard. While at Harvard, Lee lived in Eliot House and spent much of his time at The Harvard Crimson. Lee then went on to receive his M.D. from Cornell University Medical College and completed the rest of his medical training at Brigham and Women's Hospital. When choosing cardiology as a specialty, Lee was inspired by the large prevalence of cardiovascular diseases within our society.
"Cardiology is everywhere. When I first started my medical training, it seemed like cardiology was in every family. Scientifically, there were so many interesting questions to ask about cardiology. It made me excited to try to tackle those questions," said Lee.
Though Lee still treats patients, he now spends the majority of his time in the classroom or in his lab, where he studies heart regeneration, the biology of aging, and the metabolic diseases that arise in people as they age. The ultimate goal of his work is to understand how these processes happen and to improve the lives of his patients.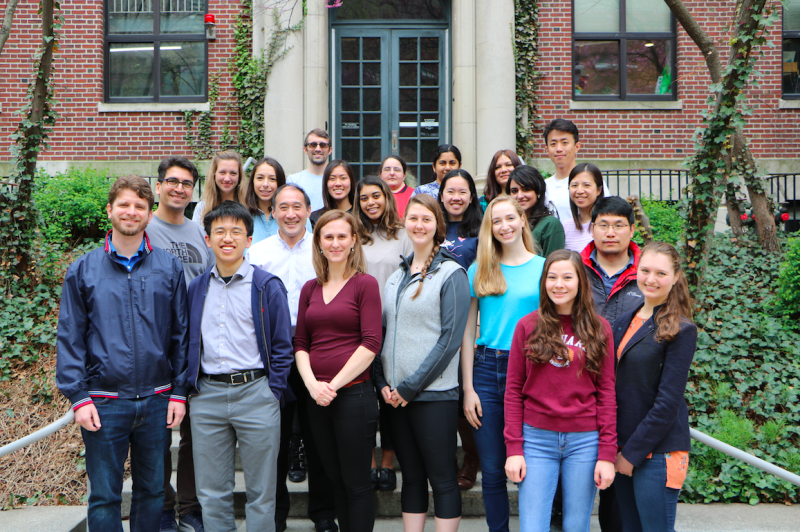 "It is really a privilege, to be in a position where I am learning new knowledge, spreading new knowledge, and having some potential to make people's lives better," said Lee. "Teaching a student, seeing a patient, and working on an experimental lab, they have all become the same thing to me, despite their differences. When you are teaching a student, you are thinking about the future. This student is the doctor, ten years from now. When you are working on an experiment, you are learning about how to improve medicine, for the future. In all of these positions, you are creating and spreading knowledge that will impact people positively."
Outside of his work, Lee practices the piano and discusses interesting medical cases with his two daughters, who are both physicians. Lee also enjoys taking walks with his wife, whom he proposed to on their second date.
"On our very first date, I knew I was going to propose soon. But, you can't hurry love. So I waited until the second date," said Lee. "The best decision I ever made was proposing to my wife. I sometimes tell students this story because I think it shows how short life is."
"You have to grab onto life and take advantage of any opportunities that come along. There were probably times in my undergraduate experience where I let opportunities go by and I didn't grab onto them, and now, I wish I did."
Richard Lee is extremely passionate about all aspects of his work, and he cites learning as the source of this excitement. With learning as his primary goal, Lee continues to find joy in his research, his teaching, and his family, simply because he is able to consistently meet his goals and strive for more. Even as a leading scholar in his work and medical practice, Lee has more to learn, and he brings this willingness to learn to every aspect of his life.
Richard Lee teaches several courses in the department of Stem Cell and Regenerative Biology and in General Education, including "The Global Heart Disease Epidemic: Stopping What We Started," "Glucose: From Molecule to Society," and "Building a Human Body: From Gene to Cell to Organism," which can be viewed in the Harvard course directory.