Jia Liu embraces the lessons that come with failure.
Jia Liu knows from his own research that one most often encounters failure before they find success. He advises his students not to be afraid of these failures, but instead to seek them out in the pursuit of making an impact.
"Failures make you stronger. Being a fearless person, student, or researcher is one of the most important things in life," Liu said. "Especially nowadays, in our very competitive world, it is important to not be afraid of failure when pursuing impactful work."
Liu, Assistant Professor of Bioengineering, first started conducting impactful research on nanoelectronics and bioelectronics while he was an undergraduate. He continued this research through graduate school and has since expanded it into his lab, the Jia Liu Group @ Harvard University. There, Liu and his team integrate knowledge of nanoelectronics, soft electronics, cyborg engineering, genetic and genomic engineering, imaging, and computational tools for interfacing with biological systems in order to better address questions in brain-machine interface, neuroscience, cardiac diseases and developmental disorders. Above all, Liu's work is interdisciplinary.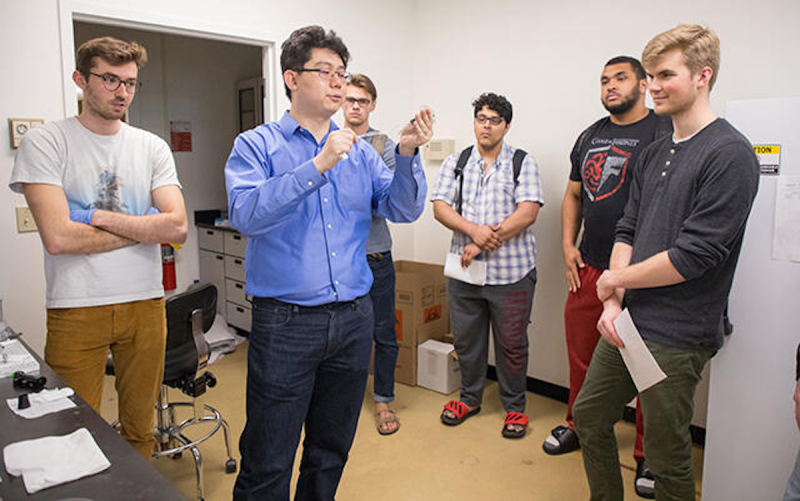 "I am so inspired by the people I work with every day. Because my research is in such an interdisciplinary field, I work with students and individuals of many disciplines, which I think is an experience unique to Harvard and our School of Engineering and Applied Sciences (SEAS)," Liu said. "In my lab, we create a strong team of the smartest people from many different directions, and we place them together. This cannot be matched by any other place in the world."
Though Liu's passion for his research and teaching was born through his own early education, his drive for pursuing these areas has never wavered. He remains inspired both by his colleagues and students, but also by the knowledge of his work's future implications.
"We want to develop our technologies in order to benefit the human being. We don't want to get into a war with technology, as so many novels or movies have depicted through images of machines controlling human life," Liu said. "We have incredibly powerful electronics and technology built by the community, and I hope that they can be used instead to empower our human selves. For example, they might substantially increase our lifespan, or improve human performance."
Liu came to Harvard in 2009 to complete his PhD in the Chemistry and Chemical Biology department. After completing his postdoc training at Stanford University, Liu returned once again to Harvard to assume his current position as an Assistant Professor of Bioengineering. In his teaching, Liu successfully weaves together chemistry, biology, electrical engineering, and the importance of this intersection between the disciplines.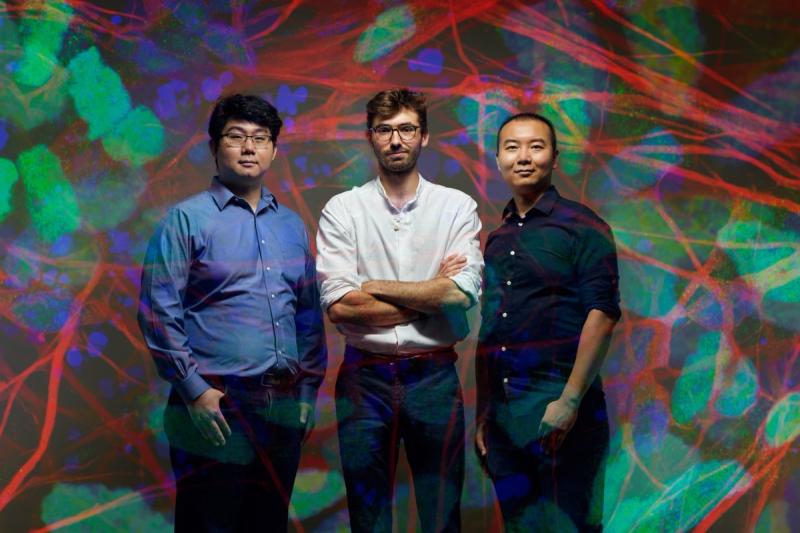 "I am most passionate about the impact of my work and teaching, about the ways in which it can produce results or deliverables that truly impact our human society," Liu said. "I enjoy translating this impact to my students, building them up and giving them the confidence to follow these directions and reach success."
Outside of his research and teaching, Liu enjoys watching movies, playing golf, and exercising. Though he dedicates most of his time to his teaching and research, he continually reminds himself of the many rewards that come from his work, even amongst the failures. 
"Research is really a way to explore new things. You may experience failures, but if your goal is always to pursue something new, you will always remember that after all of the failures, you will gain the ultimate success," Liu said. "You may soon be able to find something new, and something with impact."

Jia Liu teaches several courses in the School of Engineering and Applied Sciences, including "Introduction to Bioelectronics" and "Neuroengineering", which can be viewed in the Harvard course directory.