Demba Ba, the associate professor of electrical engineering and bioengineering, has a long list of diverse passions.
Whether he is teaching in the classroom, researching in the lab, or cooking up a Senegalese meal at home, Ba is always doing something he loves.
"I haven't been a student at Harvard, and my undergrad experience was very different. Still, I can see that Harvard's curriculum is structured for undergrads to take on all of the things that interest them, to approach things in interdisciplinary ways, to explore a wide variety of passions," Ba says.
"This structure really promotes the advice that I live by, which is to be proactive, to not treat every decision as though it is ultimately binding. Take that calculated risk. Prioritize your interests, even if you have many."
Ba grew up in Dakar, Senegal. After attending high school in the country of Burkina Faso, Ba moved to the United States to study at the University of Maryland, College Park. As Ba entered college, he was certain of his specific passion for electrical engineering.
"Coming into the states, I knew that I wanted to work in electrical engineering, and I specifically wanted to work in the subfield of signal processing, because it's more mathematical," Ba says. "I loved the idea of collecting signals, which are basically just numbers over time. You can collect signals about anything, such as signals from the body, and these signals can tell you something significant about the thing you are collecting from. I was fascinated by this idea, and really wanted to learn about the foundations of it and the mathematics behind it."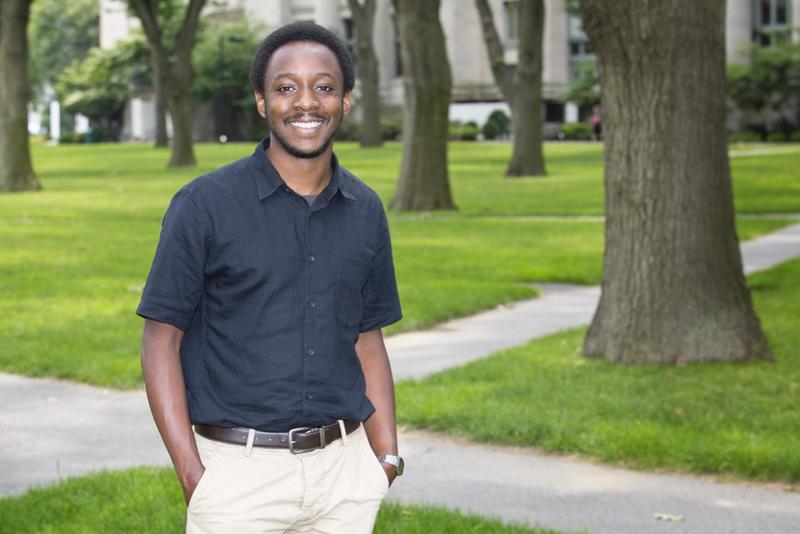 As the associate professor of electrical engineering and bioengineering, Ba uses his excitement about signal processing to teach students about data from biological systems, neuroscience, and neural networks, the workhorses that power the current artificial intelligence (AI) revolution. In his current research, Ba is focused on gaining a better understanding of AI networks and their relationship to the brain.
"We've known for years that we can train machines to do certain things better than humans can, but we don't have a good understanding of how the machine can actually do it. In a sense, what's happening within technology is hidden from us. It's like a black box," Ba says. "I'm trying to understand AI from a mathematical perspective to electrical engineering. I look at AI in terms of artificial neural networks, which are called neural networks because they replicate the way the brain processes information. How can we relate AI back to what we understand, such as brain processing, in order to use these machines more effectively?"
In the classroom, Ba teaches much of this information that he researches. Though Ba enjoys teaching, he finds that the learning within his classroom is most rewarding because it is a two-way exchange.
"I will teach material, and I will teach it multiple times. I will think I know it in and out. But all of a sudden, a student will ask a question that comes from left field, a question that really makes me think about something I hadn't previously thought about," Ba says. "I'm really learning from the students at the same time that they are learning from me, although they may not realize it."
In 2015, when Ba first began teaching at Harvard, he created a blog in order to foster this deeper connection with his students. The blog still exists today, acting as a forum for students to learn about Ba as a professor, to better understand course content, and to find the answers to questions that students may be hesitant to ask. Outside of blogging, Ba spends his free time dancing, writing lyrics, and most importantly, cooking.
"When I get in the kitchen, things just happen. I don't have to think about it too much. I'm always really excited about my research, but it takes effort and focus," Ba says. "When I'm in the kitchen, everything comes naturally."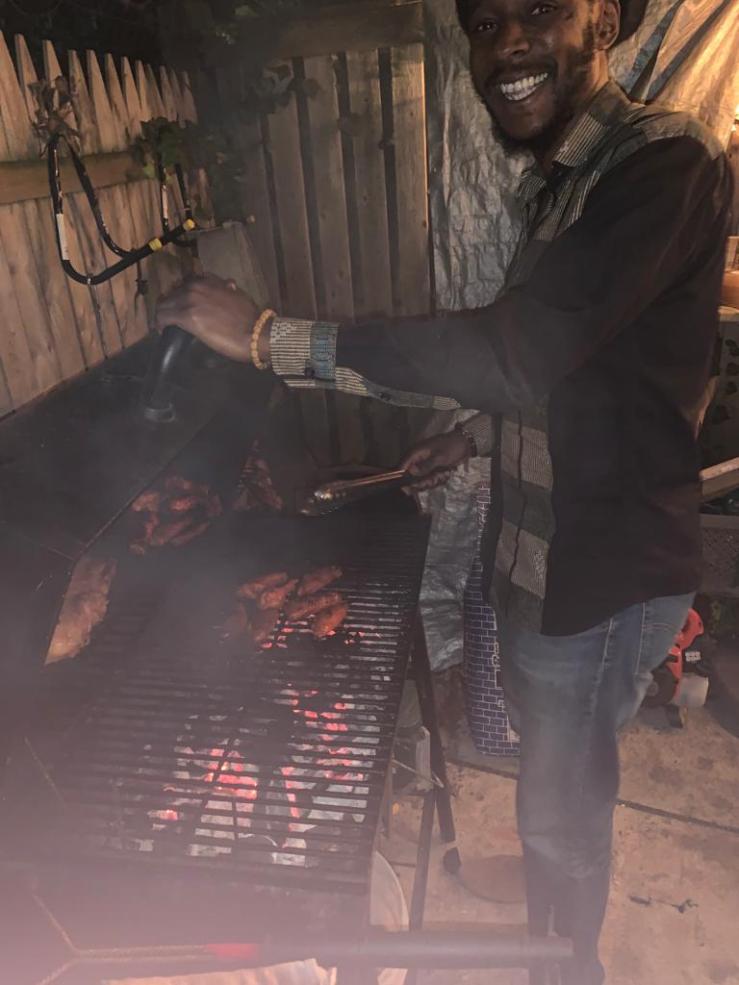 Ba exemplifies what it means to be multitalented and adaptable. He serves as a model for students who have a variety of academic interests, or for students who partake in hobbies that do not necessarily align with their career goals. Still, Ba wants students to know that he truly is at Harvard to connect with students on a level deeper than that of a role model.
"So much of my teaching style, and so much of my blog, is about demystifying the faculty lifestyle," Ba says. "I teach by asking questions. In my blog, I write about my research process or the process of becoming 'successful' and how my mindset has changed at different times of my life. I want students to know that I am no different from them - they may consider me their academic superior, but I want them to ask me questions. I want to be open with them about these things."
Demba Ba teaches many courses in the electrical engineering and bioengineering departments, including "Decision Theory" and "Biological Signal Processing," which can be viewed in the course directory.