When I tell my college friends about my home in Western Massachusetts, I like to use maps. 
I pull up a picture of the state or of a location as I share stories from a land far away from the bustling streets and super suburbs of Greater Boston, pointing out the places where I lived, worked, shopped, and walked for the first 18 years of my life. I try to paint a picture in their heads of a strange and beautiful place, where farming communities and suburbs share borders with college towns and cities. Not once, in my two-and-a-half years on Harvard's campus, did I expect my lives in Cambridge and the Connecticut River Valley to collide. 
Then Covid-19 happened. On March 9, 2020, a Monday evening, I sat between two friends on the steps of the Malkin Athletic Center, hosting an impromptu summit on what felt like a matter of great social importance at the time. By Saturday morning I had packed my dorm room into boxes, bags, and, finally, my father's car. I watched the sun set over the Charles River out the rearview mirror and wondered when, if ever, I would return. As the months in quarantine passed by, I occupied myself by coming up with creative ways to regain a sense of normalcy. Facetime sessions with my friends. Solo hikes on winding, forest trails. Socially distant meet-ups with local friends in nearby parks. As the fall approached and, with it, the announcement that the 2020-2021 school year would likely be fully remote, I sought ways to safely make the most of my senior year.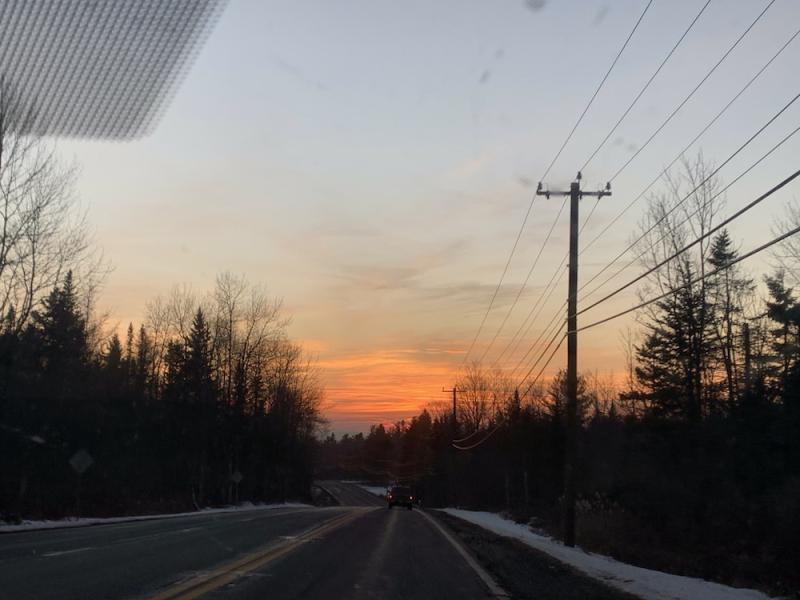 It was only when I accepted that I couldn't catapult myself from home to Harvard that I realized I could find ways to bring Harvard home. It didn't take much convincing to get some friends on board. Harvard's financial aid program made it possible for me to support myself financially and stay in quarantine while living off campus. And for the same monthly price as many a one-bedroom apartment in Boston, our group of four could rent a four-bedroom house in the rural Berkshire region of Western Mass. (A house, I later discovered, that was situated on a lake where my father, who once lived in the next town over, remembered going fishing as a child.) A deposit check and many Covid tests later, myself and a friend from home set off on our hour drive up the mountain while two of my college friends drove cross-country to meet us. By the start of the semester, we had settled into our new situation. 
This ad-hoc little co-op in the forest quickly became the silver lining in what was, as I know is true for many others, the most disorienting, destabilizing year of my life. With my pod by my side, I Zoomed into my courses, worked on my thesis, and learned to cook family-sized dinners. Together, we revisited the places that I've always loved. We drove through my hometown. We wandered through a massive, airy art museum in an old factory building. We got take-out from familiar places and hiked familiar trails and saw familiar sights — but in the presence of my friends, my memories of those spaces were imbued with new meaning. And we found new places, too. An outdoor sculpture garden off the highway. The best diner for eggs benedict takeout on a Sunday morning. And all the best spots to watch the sky bloom into constellations and flash with meteor showers on clear, autumn nights.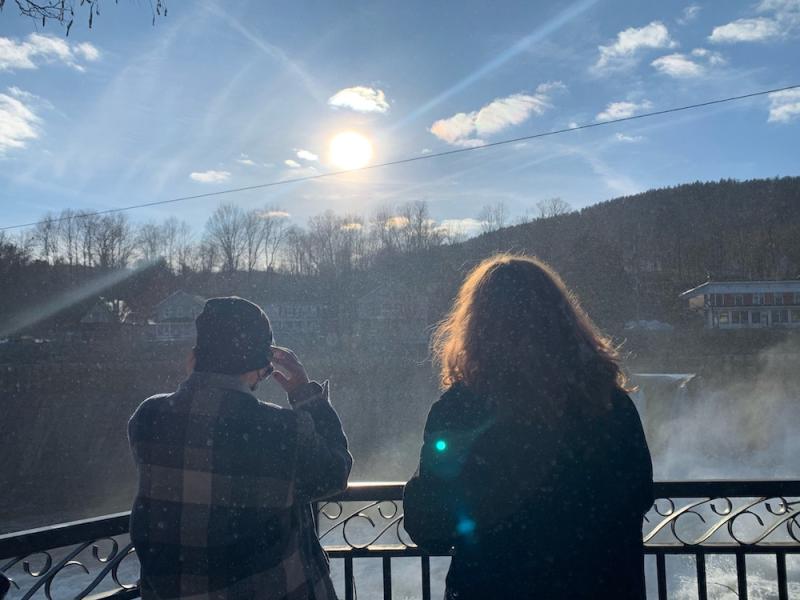 Now, when I look at a map of Western Massachusetts, it looks different. I still see my hometown. I still see all of the places that I've narrativized almost to the point of mythology. But I see new places, too. I can point out where mountain highways bend to reveal the remnants of one-room schoolhouses abandoned alongside the roads. I can point out the organic farm where my roommate worked and the pretty little wildlife sanctuary we walked through and the house that we turned into a temporary home. It is not easy to reflect on this past year, on the pain and disruption and insurmountable loss, and pull out from it moments of joy. These were some of mine. In the final act of my time at Harvard, I found my way back home.