Research is one of the most popular summer activities at Harvard; however, this summer is obviously different from the rest in terms of experience.
When I decided to do PRISE (Program for Research in Science and Engineering), I was essentially signing up to be a part of what Harvard calls the "Research Village", a combination of summer research programs in various disciplines that live together on campus and have a centralized and engaged community. I was super excited to continue the lab work I had been a part of in the spring semester, which may or may not culminate in my senior thesis (I still haven't decided). 
Along with the news that we would be finishing the semester online, soon came the announcement that all summer programs originally planned to be on Harvard's campus would be moving virtual. Admittedly, at first, I did panic a little, but with the announcement eventually came guidelines for how to transition our projects and keep in touch with our labs. Since the project I'm working on involves looking at immune system induced behavior in C.elegans (roundworms), I was a little skeptical about what my virtual experience would look like. As it turns out, my work is largely based in data analysis and literature review. This can look a little different for everyone depending on what type of project you're working with, but for me, it means that I spend a lot of times tracking my worms in a few different types of software, and then running some computations and data analysis on what I collect.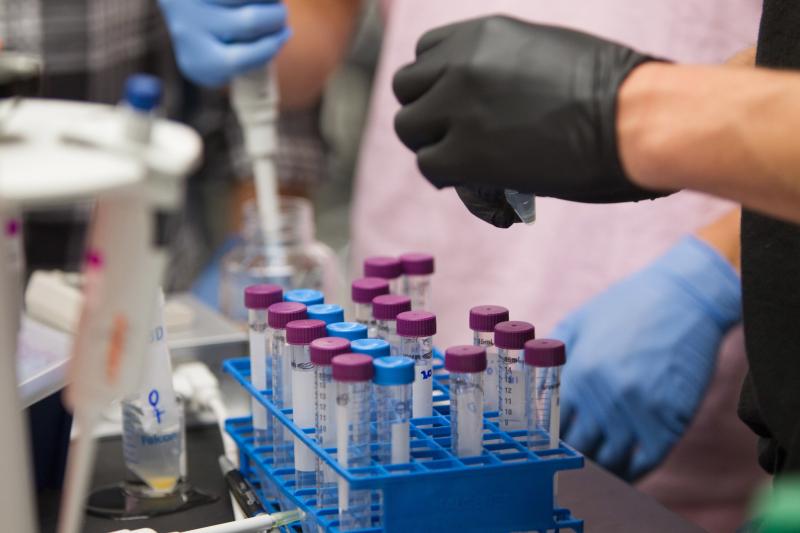 One of the things I've really come to appreciate about working entirely virtually – I'm sequestered in my childhood home with my immediate family - is the flexibility. I'm responsible for roughly 25 hours a week of work, which gives me a lot of time to relax, focus on other projects, and write posts like this one! I can also schedule my work time in however I want, which means I can sleep in if I want to or work a few marathon days if I know I want to take a longer weekend. This has turned out to be invaluable, and this is flexibility I probably wouldn't have if I was going to lab in person every day.
Something I did consider a downside was not being able to interact with my peers or lab mates as much – I'm definitely more extroverted, and this was something I knew I'd miss. That being said, we're definitely making the most of the situation, and between Zoom events, meetings, and work sessions, it's definitely improved my outlook for the rest of the summer (and our maybe fall). 
While I didn't quite envision my summer the way it turned out, I'm definitely still glad I chose to go forward with my project and PRISE as a program. As I think about how my project might involve for the fall and my thesis, I definitely plan to draw on my experiences this summer and see what focusing almost entirely on data analysis and review can show me!