I wasn't sure about a lot of things when I first came to Harvard.
I wasn't sure about what I wanted to study, I wasn't sure about which career I wanted to pursue after I graduated, and I wasn't sure about what life at Harvard was going to be like. However, there was one thing that I was absolutely sure about even before getting to Harvard, and that was that I wanted to study abroad in college. Now that I'm a junior, I finally feel like it's time to go abroad, and I've officially submitted my application to go study in Paris for the Spring semester.
Many people here don't want to study abroad because they don't want to miss a single minute of being at Harvard, but I know that I'm going to gain so much by going abroad, and that Harvard will be waiting for me right here when I get back for my senior year. Harvard doesn't necessarily have its own study abroad program during the school year (although it does have Harvard Summer School which is the program I did to study abroad in Brazilafter freshman year), but it does offer many options for students, and I decided to apply for a program through Columbia University.
Something else that really encouraged me to pursue my dream to study abroad is the fact that Harvard allows for your financial aid to transfer directly to your study abroad program.
This means that studying abroad for me is just as affordable as staying on campus!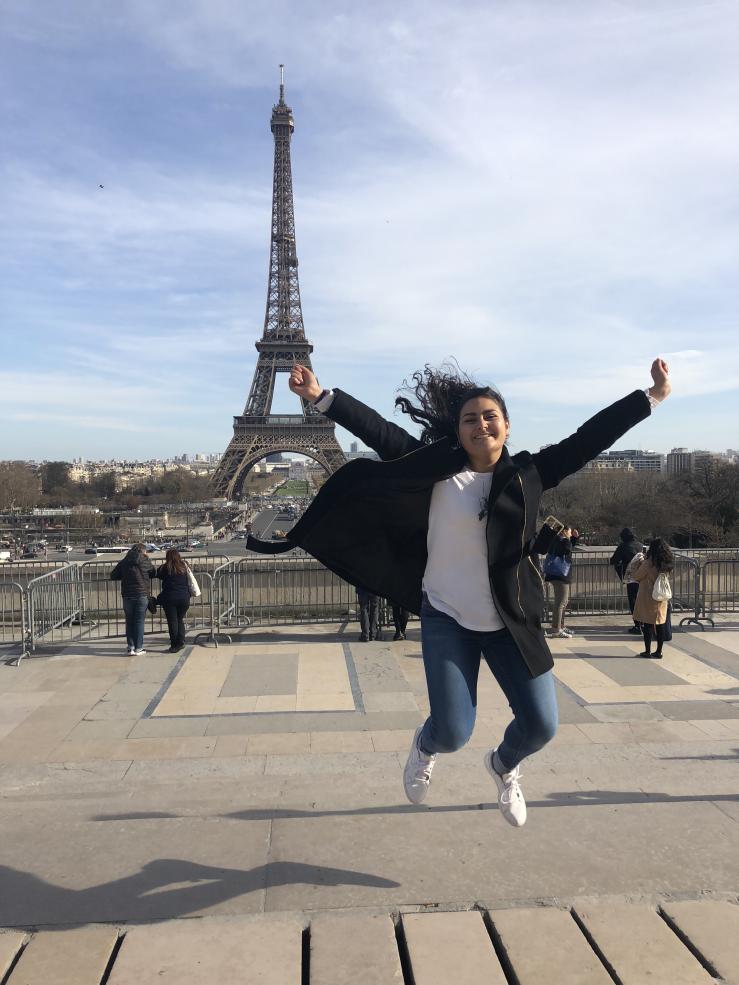 Picking a country to study abroad in is never an easy choice, especially for someone like me who hates making big decisions. I considered Spain and Portugal because I know how to speak Spanish and Portuguese; I considered Mexico and Argentina because of my Latin-American roots; I considered a multi-country trip that would have provided me with the opportunity to travel around the world. Ultimately, I picked Paris and I couldn't be happier with my decision.
Every time I think about living in Paris for a semester, I get butterflies in my stomach and feel an overwhelming sense of happiness and excitement.
I've had the privilege of traveling to Paris before, and I can say without a doubt that I am absolutely in love with the city. I love the cobblestone streets that look like they've been taken out of a time-piece. I love how you can find a café on every corner. I love the way that people sit along the Seine at night, and how their laughter echoes off of the water. I love the way the Eiffel Tower lights up at night. I'm so excited to be able to put my French skills in practice and *fingers crossed* become fluent in French while also being able to study in a city that has such vibrant immigrant communities, something that I really value as an immigrant myself.